Grapthar's Daily Cat Photos! Moar Lazy Sunbathing Cat Photos! Plus, Sort of a Group Shot, and The Return o' Kenji!
The cats were upstairs during the early hours of the day today, but then all 3 of them went downstairs and wound up sleeping behind couches and chairs (aka, places I can't get good photos). Luckily, I decided to get picture-time going early today, and I am pretty happy with the results. The lighting was awesome, and the portrait-mode shots came out great. I managed to get all 3 cats in the same frame again today too (with a regular photo, not portrait-mode), and I got a nice shot of Kenji sittin' round outside. Enjoy!
---
Blaze looking very photogenic (and tired).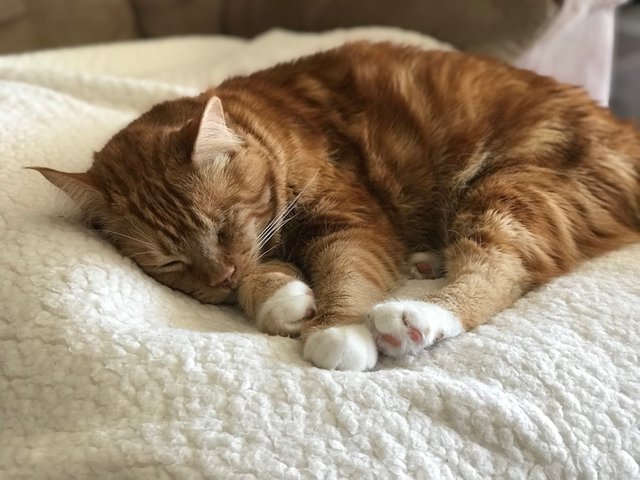 ---
Cleo and Tiger together.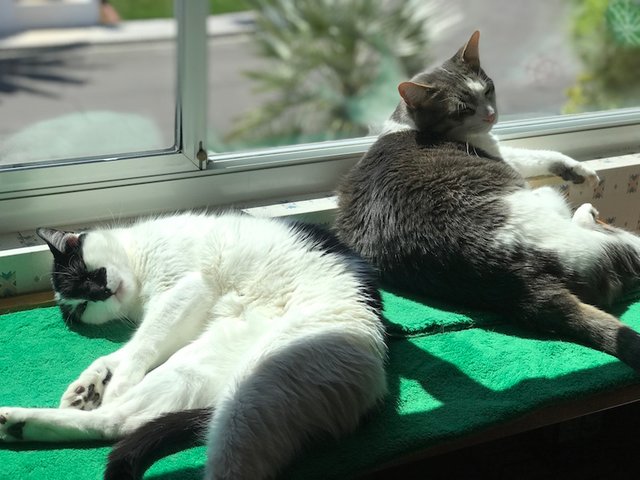 ---
Kenji outside under the tree.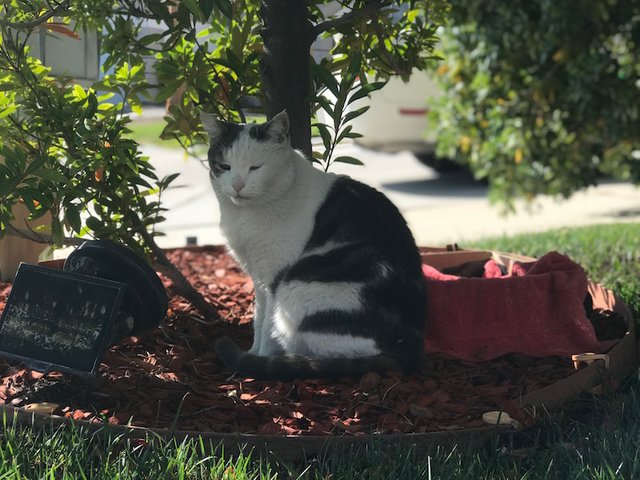 ---
Cleo close-up.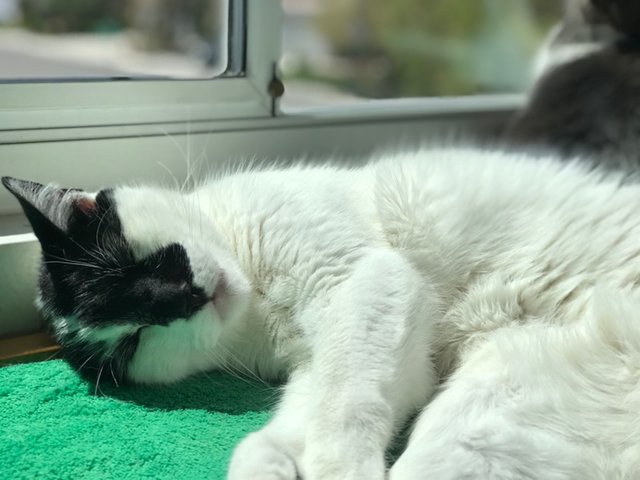 ---
All 3 cats in frame.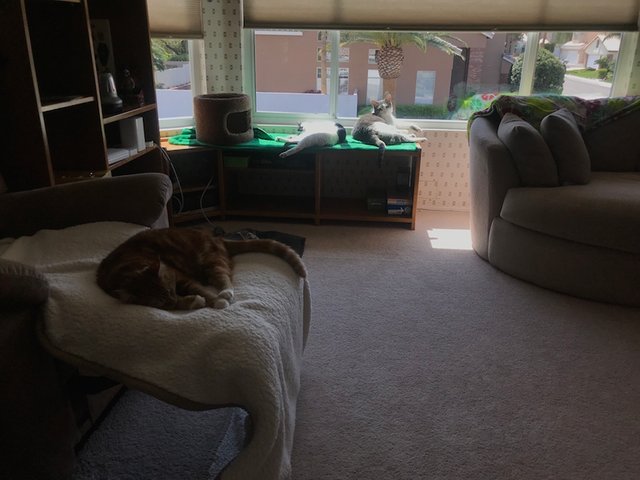 ---
And Cleo, with her head smashed up into her perch. She's somehow comfortable.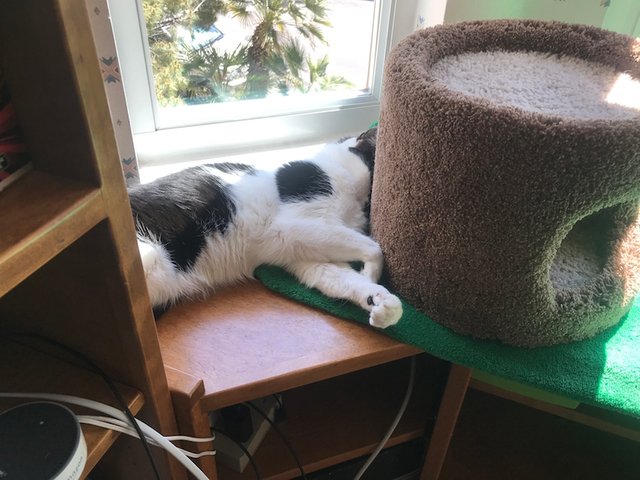 ---
---