Cat happiness
The middle of April has passed, spring timidly, as if reluctantly, takes control of the weather into its own hands. The snow practically melted in the forest and Tomik the cat went for a walk.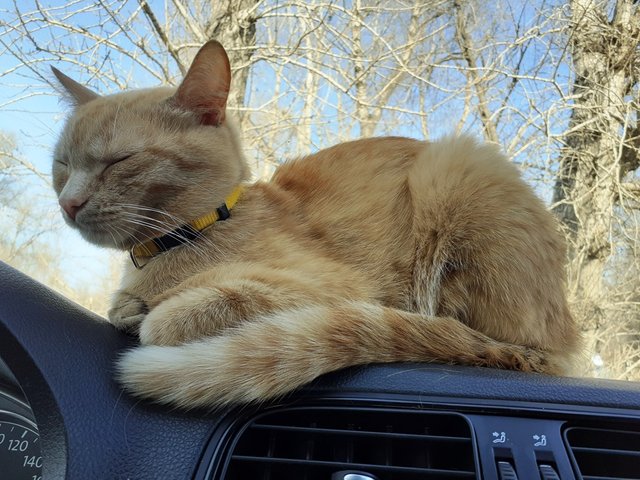 Прошла средина апреля, весна робко, словно нехотя берет управление погодой в свои руки. В лесу практичкски растаял снег и кот Томик выехал на прогулку.
In the forest, without snow, you can run everywhere, and not only along the paths, which Tomik the cat took full advantage of.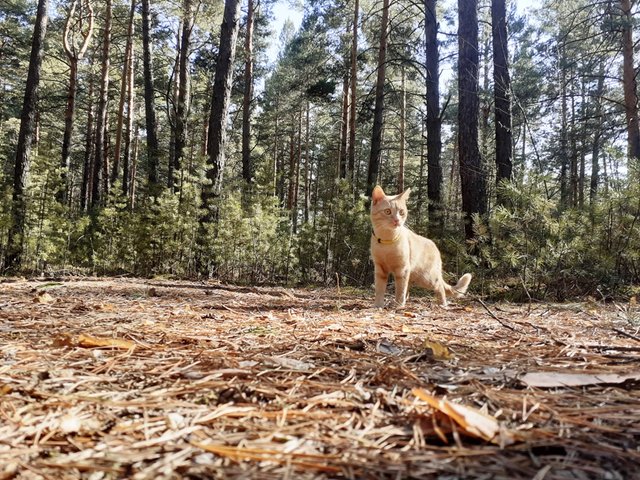 В лесу, без снега можно бегать везде, а не только по тропинкам, чем кот Томик и воспользовался в полной мере.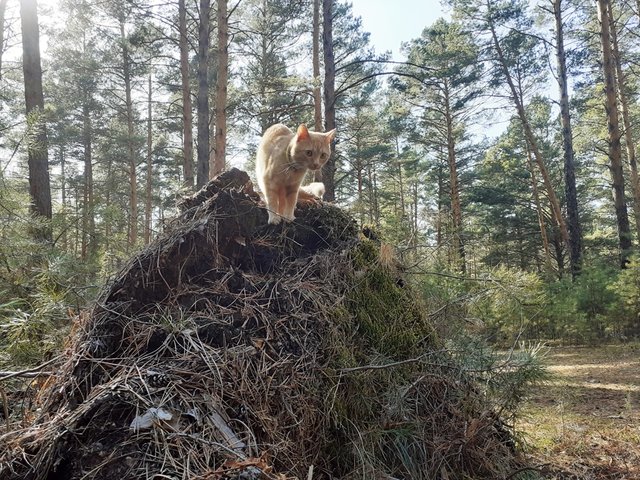 But the happiest moment was waiting for Tomik the cat at the edge of the forest. It was a sandy road on which Tomik the cat tumbled with pleasure, turning from a ginger cat to gray. You can watch this in the video:
http://https://rumble.com/vfpphf-at-is-happy.html?mref=82j2&mc=vgt5y
Но самый счастливый момент поджидал кота Томика на опушке леса. Это была песчаная дорога, на которой кот Томик с удовольствием покувыркался, став из рыжего кота серым. Это можно посмотреть на видео:
http://https://www.youtube.com/watch?v=uc20sSgg1wM
Of course, you always have to pay for the pleasure, and Tomik the cat had to take a shower at home, but the walk was worth it.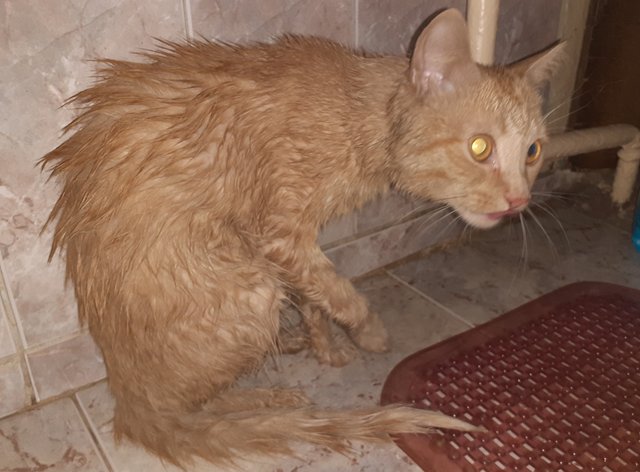 Конечно за удовольствие всегда приходится чем нибудь платить и коту Томику пришлось дома принимать душ, но прогулка того стоила.
irvet was with you, subscribe to my channel, we have a lot of interesting things ahead.
С вами был irvet, подписывайтесь на мой канал, впереди нас ждет много интересного.