INCA ENJOYING THE VIEW
This is Inca's favourite new spot to hang out, it's the roof of a garden shed that we have next to our house. I have to admit, she has an excellent view of everything.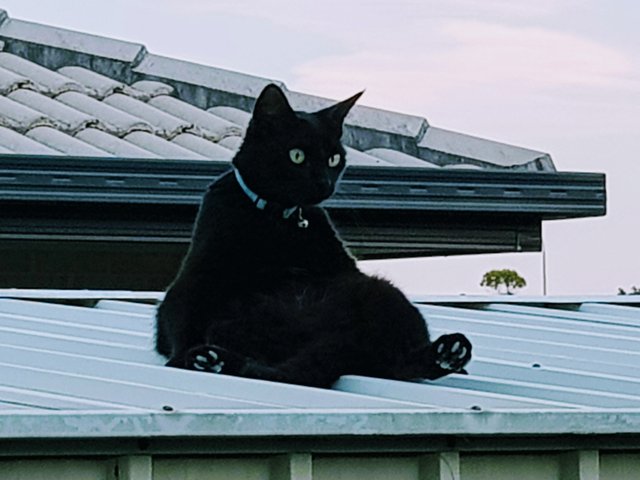 To the right, in the picture below, she gets to enjoy the tree tops with a wide variety of birdlife to keep her entertained, including the prehistoric looking Black Cockatoo' s that regularly feed there.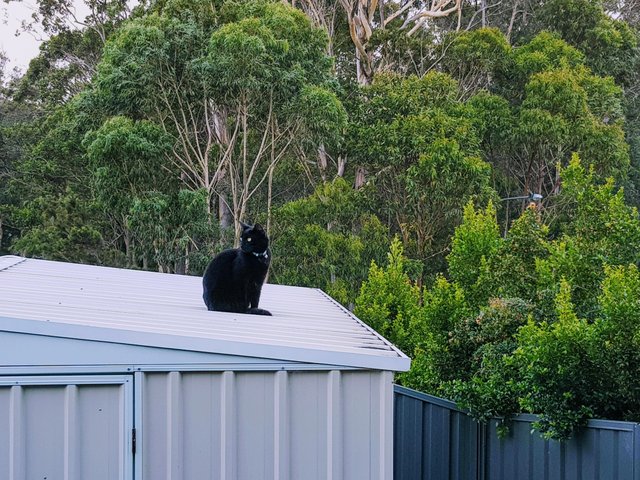 In the next picture I think she was highly unimpressed that we had discovered her favourite new spot. She had just been grooming herself and her tongue was still sticking out.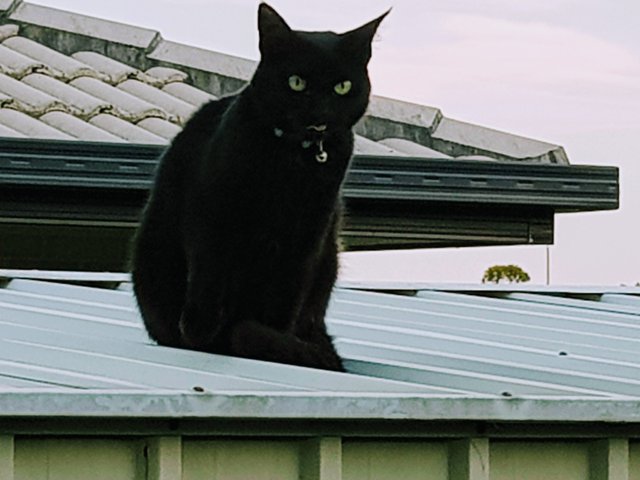 In the last photo, to the left, she gets a view of the caravan park/retirement village that we have next door to us, there's always plenty of activity for her to watch going on there.
When she gets hungry then all she has to do is jump from the shed roof to the house roof, walk to the back verandah, jump down and straight in the back door to a delicious dinner waiting for her. Not a bad lifestyle I think.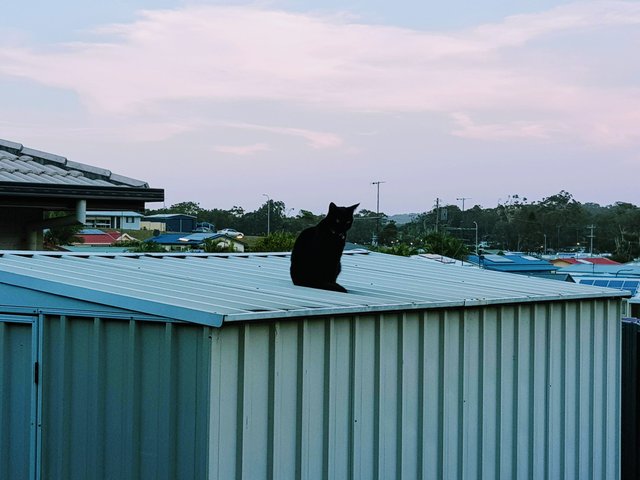 Photos taken on samsung galaxy S8
Photos and content by white.tiger