How to be an embarrassing pet owner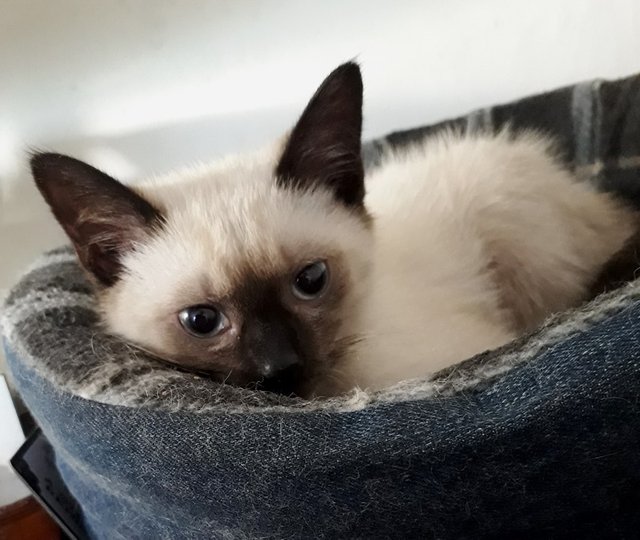 what are you looking at hooman?
Luckily, animals don't seem to care but I have to wonder what Peanut would think if he considered human caregivers embarrassing... He's a truly photogenic subject and I love taking pictures of his quirky moods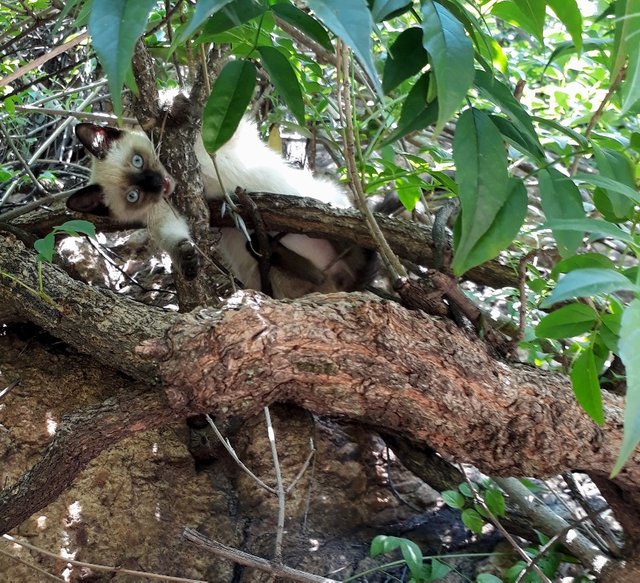 Jungle kitten: the creeper on the rocks outside is a favourite spot
...and especially when he is sleeping.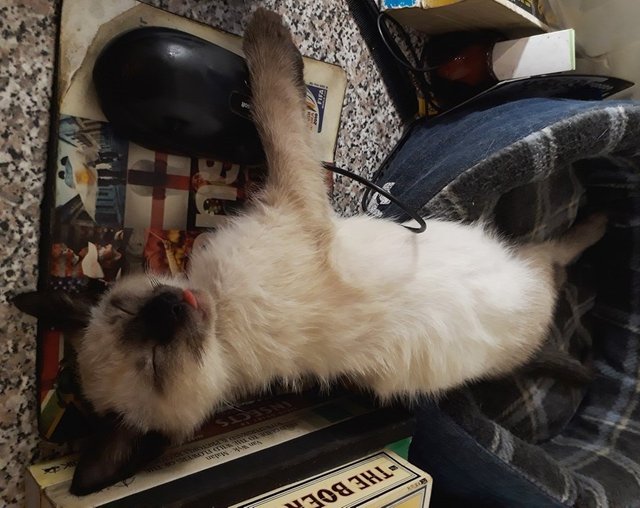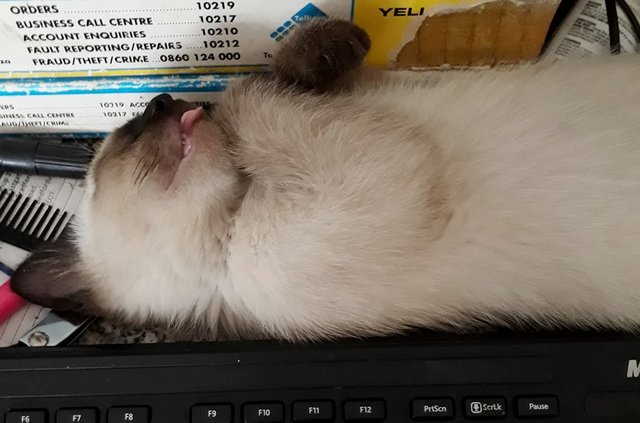 He can't seem to manage to stay inside his bed, though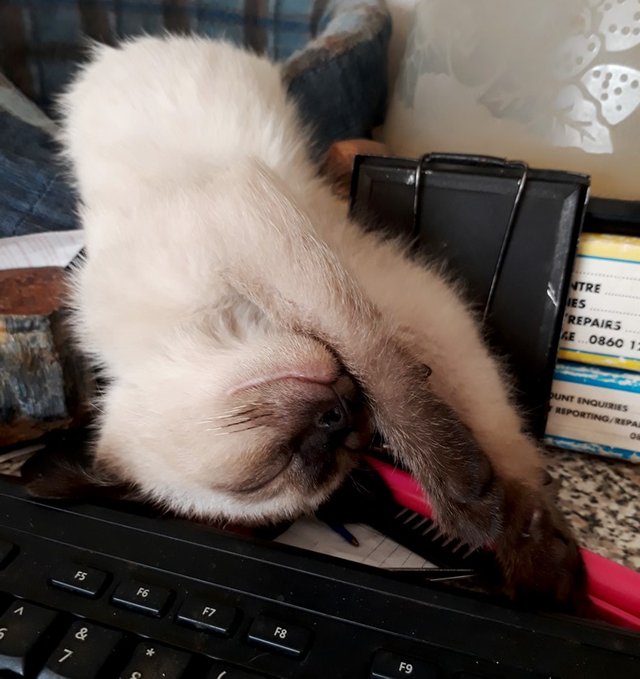 All in all, he's doing well: still somewhat shy but he knows his name and comes when called. He sleeps on my bed with the other cats at night and although relations aren't good yet, they mostly ignore him, which is a good sign. There are some overtures being made but not much aggression. He seems to have a small hernia but I'll see what his vet thinks about the need for surgical correction at his next visit in about two weeks time. Some small hernias close naturally but others grow as a kitten grows. Time will tell.

It was raining the other day and he ran around outside and got wet. Cleaning his toes afterwards
It's been six weeks since this little chap came into my workplace and I took him home although he was a thoroughly terrified and traumatised little ball of fluff, so wild that we thought he was feral and one person considered that he would be impossible to socialize. Lucky me, he has wormed his way completely into my heart and is not wild at all