It's been raining CATs today!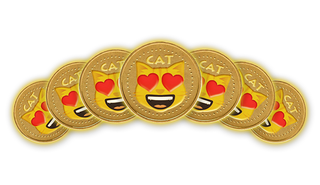 The CAT Airdrop Completed Successfully,
here are some numbers concerning the initial coin-supply.
As announced yesterday, the initial airdrop for CAT on steem-engine happened this #caturday afternoon.
All the best friends of @steemkitten, @cuddlekitten and @steemeow have received some free tokens a little earlier today. The airdrop completed within a few hours and without any hiccups. A total of 1,328,870 CATs, almost 20% of the initial coin-supply, have been sent to 863 unique users.
An equal amount of tokens has been supplied directly to the kitten-bots themselves and they will start distributing these whenever they have positive interactions somewhere on this blockchain.
A little over 60% of the initial total coin-supply of 7 million CATs remains in the hands of @catnet, that's 4,342,260 tokens to be precise. All tokens now remaining with @catnet will be used to achieve the following goals:
recover initial token creation cost (100 ENG)
raise funds to enable staking for the token (1000ENG)
more giveaways and promotion
additional fundraising to gather STEEM POWER and support the kittens' cuddles
| Distribution of Initial Coin Supply | % | CAT |
| --- | --- | --- |
| AIRDROP | 18.98% | 1,328,870 CAT |
| @steemkitten's friends | 7.74% | 541,464 CAT |
| @cuddlekitten's friends | 6.59% | 461,176 CAT |
| @steemeow's friends | 4.66% | 326,230 CAT |
| KITTENS | 18.98% | 1,328,870 CAT |
| @steemkitten | 7.74% | 541,464 CAT |
| @cuddlekitten | 6.59% | 461,176 CAT |
| @steemeow | 4.66% | 326,230 CAT |
| CATNET | 62.03% | 4,342,260 CAT |
| flashsale to recover token creation (sell @ 0.001 STEEM) | 1.43% | 100,000 CAT |
| 1st sell-wall to fund staking feature (sell @ 0.010 STEEM) | 1.43% | 100,000 CAT |
| future giveaways & promotion | 29.59% | 2,071,130 CAT |
| sell-wall support & additional fundraising | 29.59% | 2,071,130CAT |
| TOTAL MARKET CAP | 100.00% | 7,000,000 CAT |
Where did these numbers come from?
The number of tokens distributed to the kittens' friends has been derived from how much "gratitude" (aka rshares combined with a sympathy scoring) each kitten thought it owed to their individual cuddle-buddies.
A snapshot of the kittens' memories was taken at 11:30am UTC. All values were run though a square-root conversion to decrease the disparity between rich and poor. The maximum number of tokens received (per kitten) was capped at 50k and a baseline of 100 tokens was additionally applied to give all good friends at least a few CATs, even if they infact actually haven't been able to give more rshares to their kitten-friend than what they've already received back in cuddles.
I guess you could say that all the organic growth the kittens have enjoyed in their life so far, that which they've never had a chance to return to those who fed them, has been issued to their friends in CAT tokens.
An equal amount of tokens has been given to the kittens to pass around freely as additional tokens of cat appreciation in their future interactions.
What happens next?
I expect some people will try to sell their airdropped tokens right away. To limit the token price during the initial "dumping" a sell-wall of 100,000 CAT has been put on the market for a price of 0.001 STEEMP.
This should make some cheap tokens available for everyone who believes in this project, and should the sell-wall get sold-out, @catnet will at least have recovered the initial token-creation costs of 100 ENG with steem-engine.
From thereon @catnet will maintain a sell-wall at 0.010 STEEMP, at least until enough STEEM-POWER for dust-proofing kitten cuddles and additionally the funds of 1000 ENG, to enable the STAKING feature for the CAT token on steem-engine, have been raised .
A second airdrop to CAT holders will be announced after HF21.
What's the real value of a CAT?
You know it allready, all cats are priceless! And the Cat Appreciation Token is just that, a symbolic tokens for cat appreciation, and their value is as such, purely symbolic and absolutely priceless.
CAT is not divisible and only available in whole quantities. If you thought about buying, selling or sending fractions of a CAT. That's a no-go!
Holding CAT in your wallet will attract the kitten-bots to visit your posts or comments more often in the future, with that, the token's purely symbolic value has some utility, too.
The kittens are currently resting from having their memories extracted and the "catnip-function" will only be activated in a few days from now. This should give potential token-dumping ample time to happen before the token actually starts "working" for those who decide to hodl on.
@catnet will maintain sell-walls on the market to prevent the CATs from being sent to the moon before they're actually ready for it. As tokens get sold, the cuddle-power of the kittens will grow, and since CAT tokens attract kitten's to their hodlers, this in turn should also slowly make the tokens more attractive on the market.
All funds raised with the sales of the tokens through @catnet will be used exclusively to fund more cuddle power and to cover the project's intrinsic expenses.
I, @fraenk, will not take any profits or funding from this account, ever.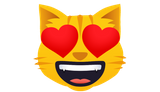 now go and cuddle some kittens!
meow!