Caturday - Meet Princess Mio
Princess Mio
Happy Caturday, everyone!!
I missed last week's and Mio was very sad because of it.
But today it's finally her turn!
---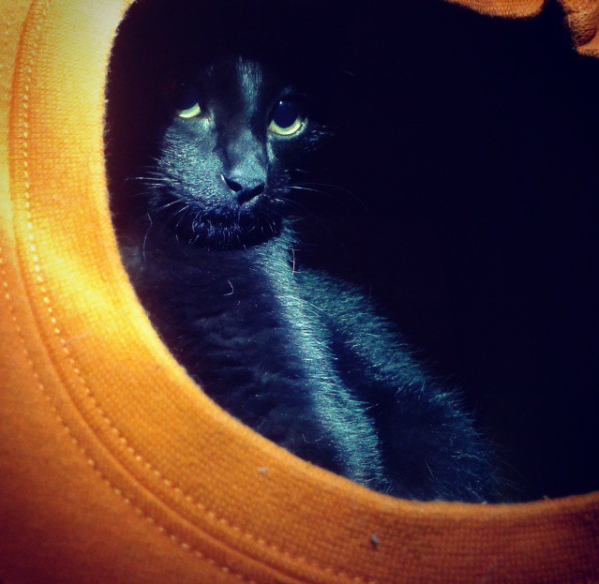 | Name | Mio |
| --- | --- |
| Born in | 2014 |
| colour | black |
| Sex | female |
| Hair | short |
| Eyes | green |
| Best trait | loves me more than anything |
| Worse trait | it's not very fond of other cats |
---
Mio was the second cat I adopted.
A friend of mine found a box filled with black kittens, and Mio came to my place to see if I could get her a family.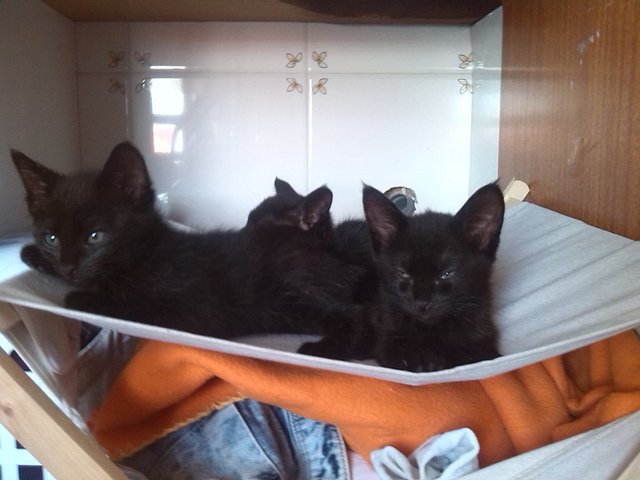 The found kittens!
Obviously we fell in love with each other and she never left!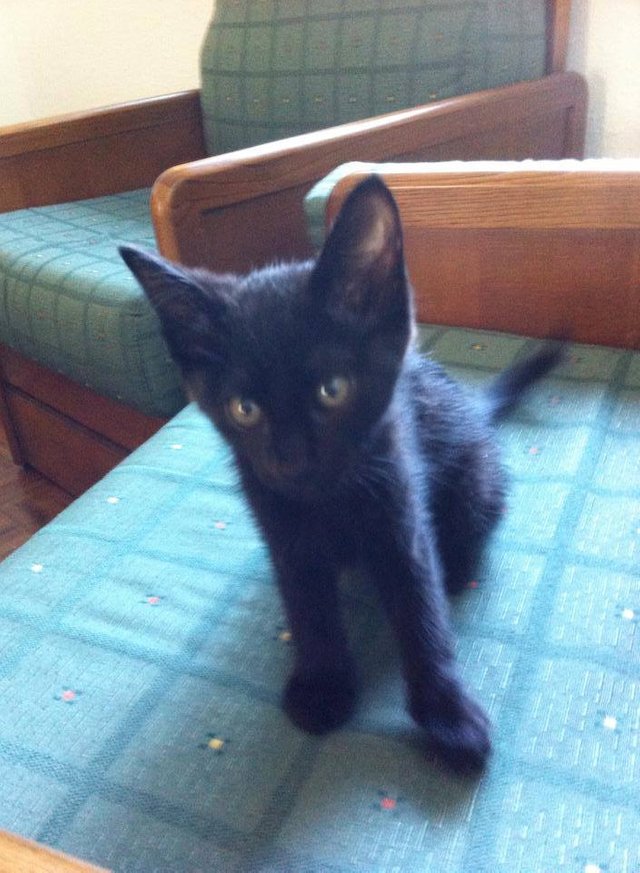 She was called Mini-Mio at this point!
I called her Mio since the beginning because her meowing is super characteristic and cute.
She has grown and turned out to be a super sweet cat that really loves me and hates everything that steals my attention.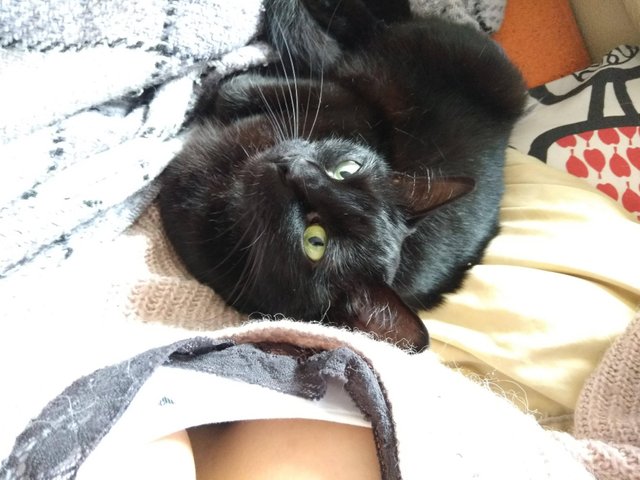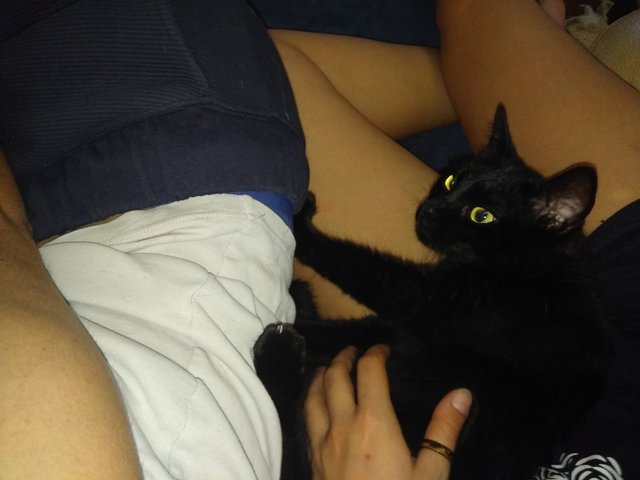 Cuddlin' with me and my partner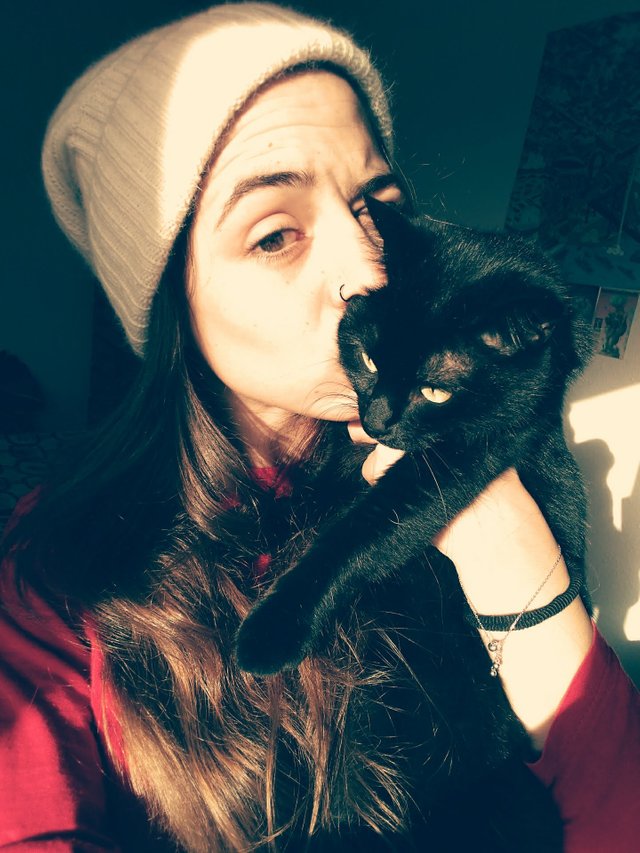 The black cat of lucky!
With time she kind of accepted two of her sisters, Shiva and Ninja. Her relationship with the other ones is still a work in progress.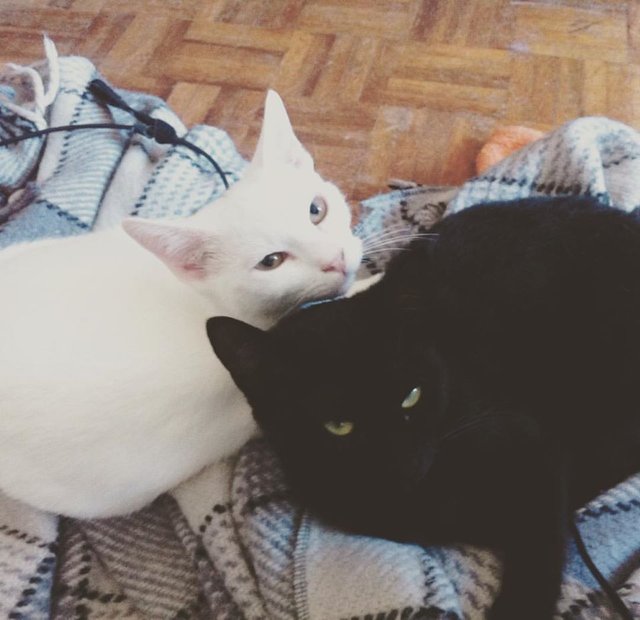 With sister Ninja - looking snob!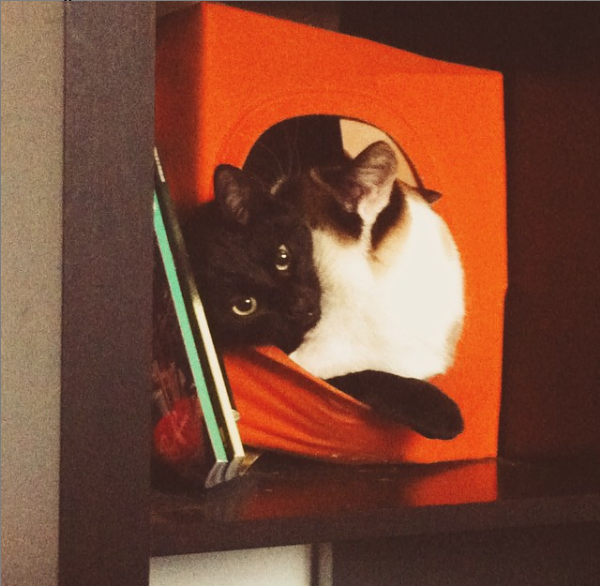 Trying to blame sister Shiva!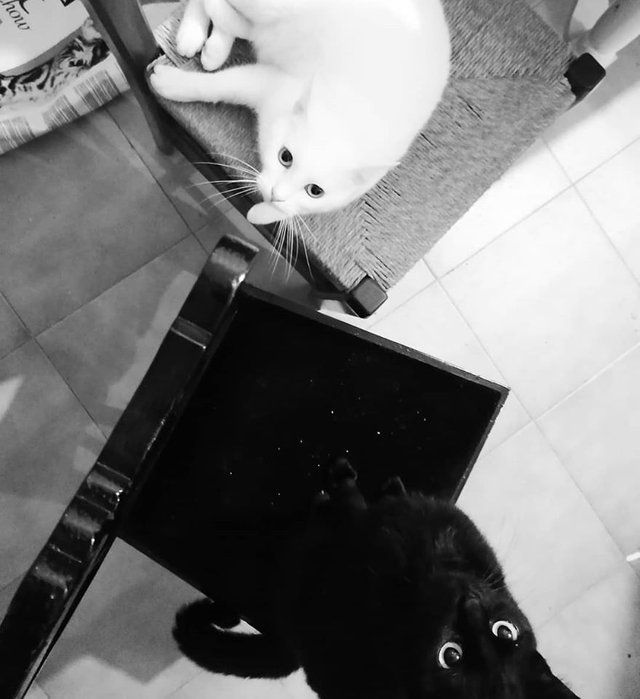 Black & White
Although she is 6 years old already, she is a very small and skinny cat who always acts like a kitten!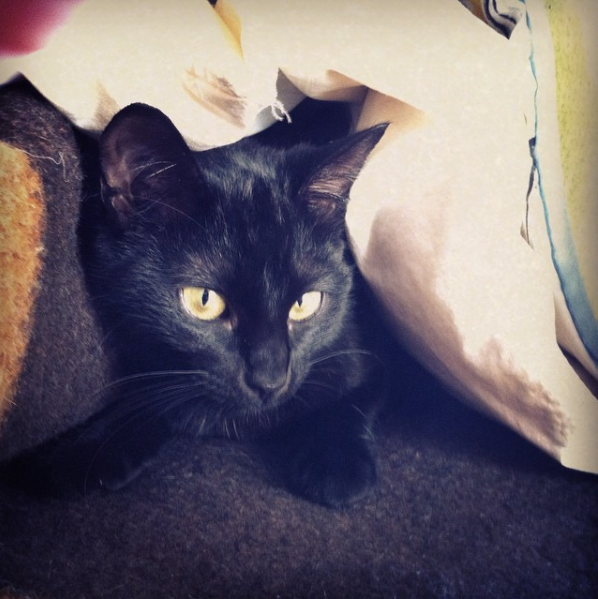 One amazing thing that she has, like her sister Shiva, is that she is super sensitive and it seems she feels when people are down or sad for some reason.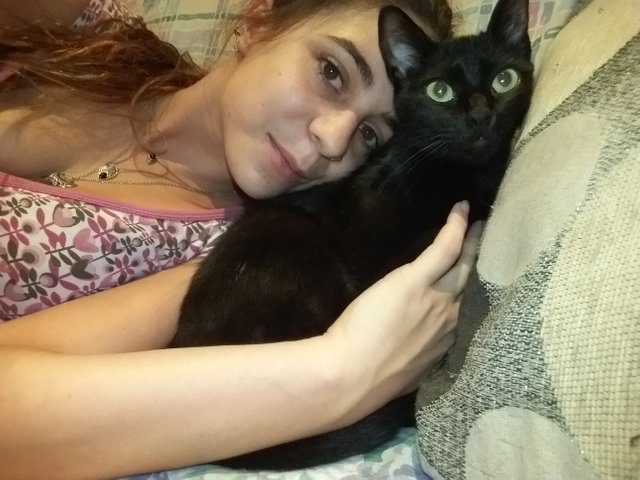 She is the most needy cat in our house, without a doubt; she has a bond with humans and is the one that suffers the most if she doesn't get enough cuddling.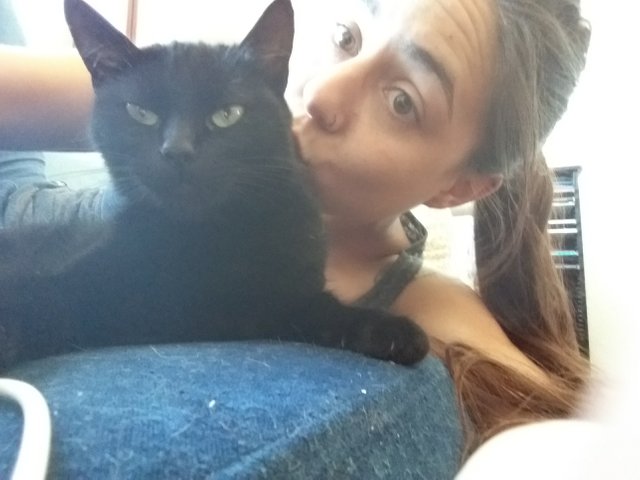 Another funny thing about Mio is that although she is not very fond of other cats, she really likes dogs!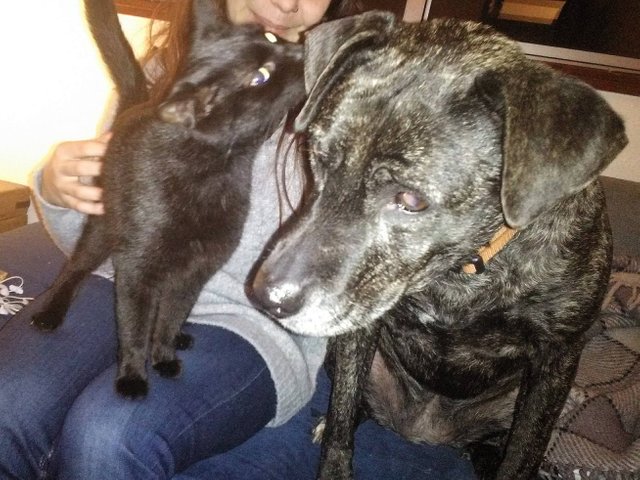 Mio kissing Luna
She is a member of our family and will always be my little baby !
---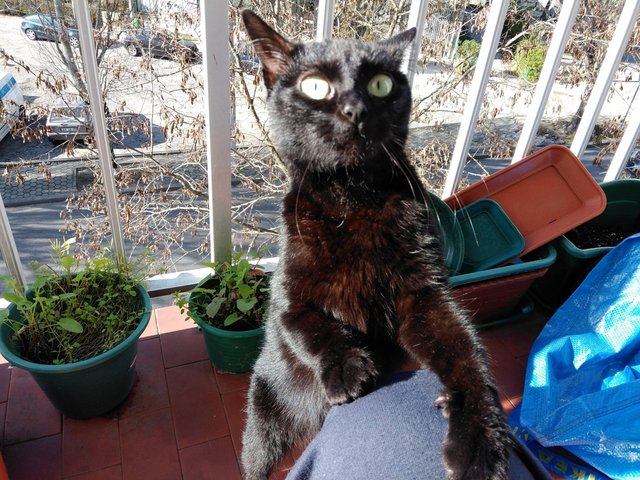 Usually this is how she looks in every photo!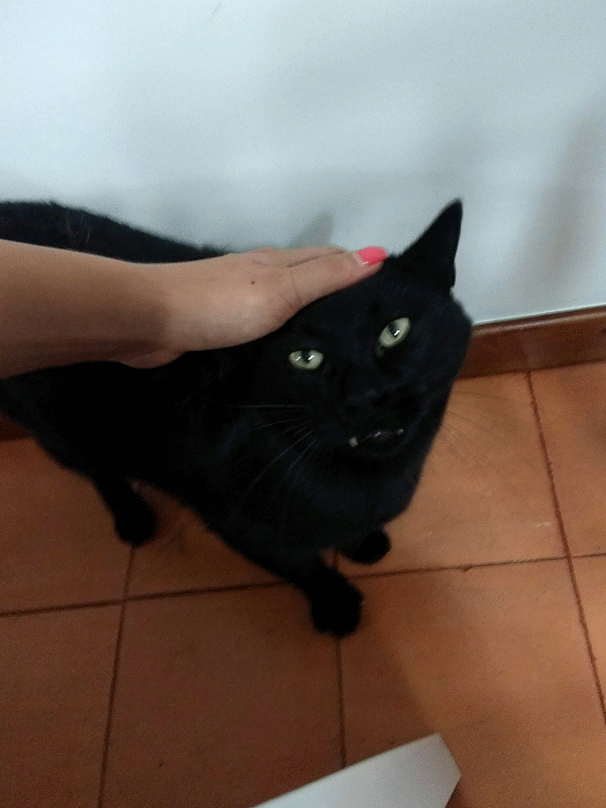 My baby catvampire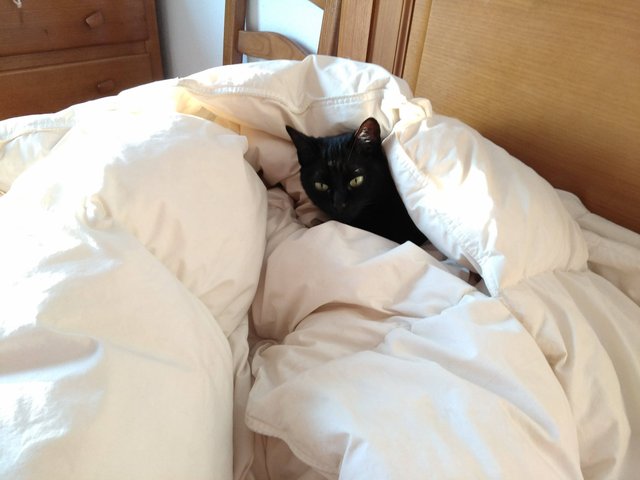 ---
Mio is finally introduced and she is sending love to everyone!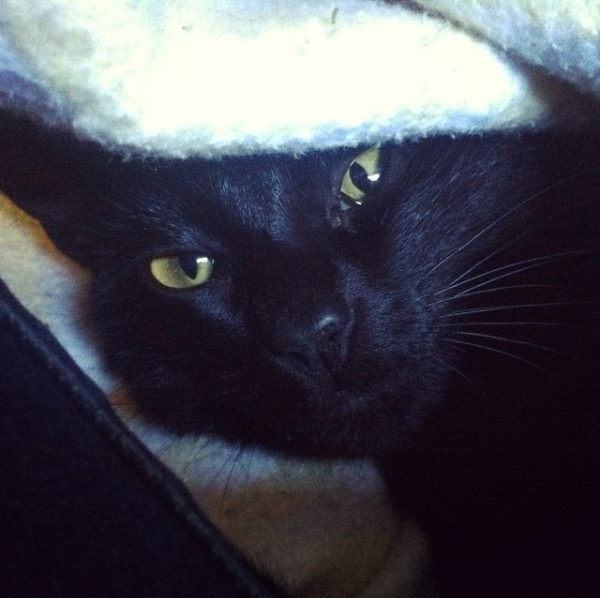 Next week it will be the turn of sneaky Ninja!
Have a nice weekend!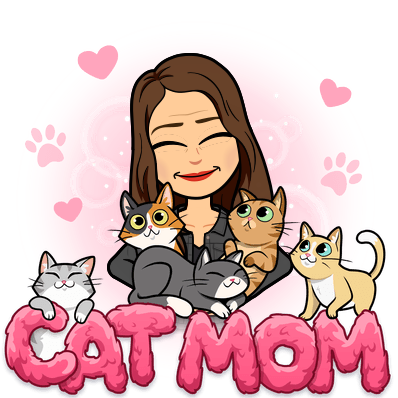 *All the photos included in this post belong to me and the images are from Bitmoji.