In which: I discover more about albinism, Peanut picture time and Yoda poses as a fairy
Peanut is growing well, getting naughtier by the day and plays with the other cats and steals their food. They mostly humour him....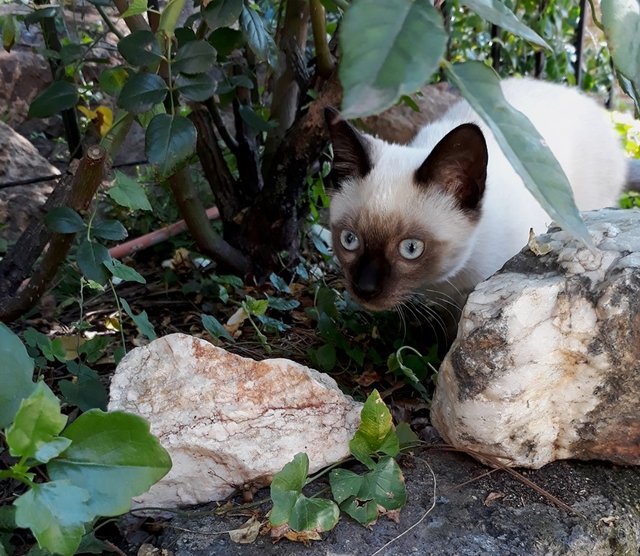 Lurking and getting ready to pounce on Tom
He loves playing outside, he hunts and eats insects but discovered the hard way that stinkbugs were not to be messed with. Lots of mouth-rubbing ensued.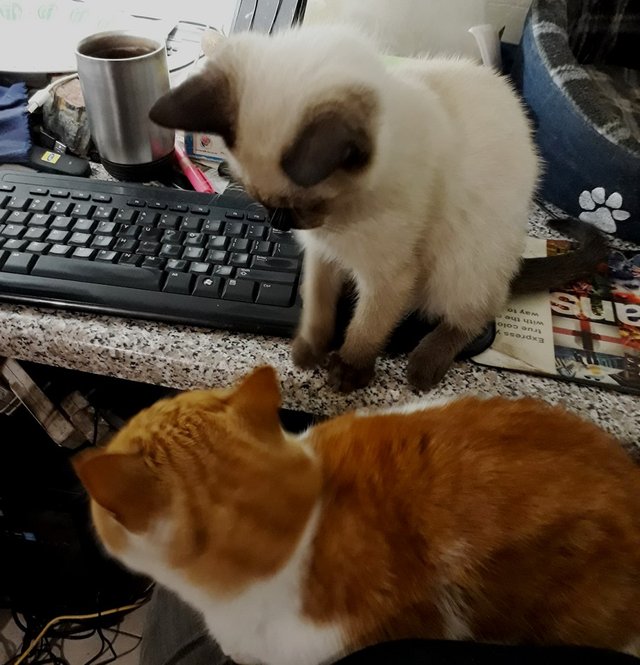 Peanut: y u sit on her lap? Is mi spot!
Passed out in his bed after playing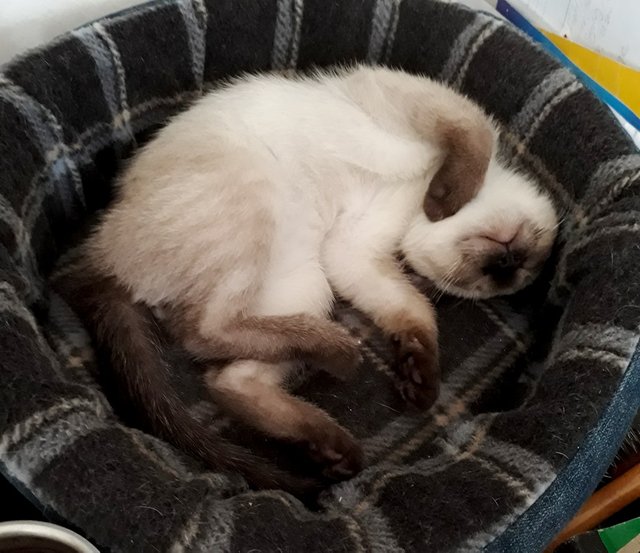 I read somewhere in passing that colour points in cat coats - the 'siamese' markings - are actually a form of albinism. The dark patches in the coat are caused by a genetic mutation that prevents colour pigments from being formed in the warmer parts of the cat's body so these cats are temperature-sensitive albinos. The extremities: ears, tail, nose and paws are cooler and the hair darkens normally. This accounts for his blue eyes as well. The mutation leads to a temperature-sensitive tyrosinase protein which is inactivated at around 37C. A cat's body temperature is normally around 38C so this mutation is very striking in a cat but occurs in humans as well.
On to Yoda: he has now taken his pills for 45 straight days and isn't limping anymore. I still have my fingers and he only growls at me and is purposely late for breakfast
Some lens flare in the setting sun making him look like an enchanted gangster lurking in the plants. The vet will see him in two weeks time and we'll decide what to do next.