100 Articles on CBOE (Chicago Board Options Exchange) Curated Publication List
Bitcoin futures are available for trading on the Chicago Board Options Exchange (CBOE), and were the first Bitcoin futures contract available in the U.S. on December 10th, 2017. This has shifted the dynamic of Bitcoin prices, with specific dates related to XBT contract expiration often having unusual (possibly manipulated) market activity. In order to better understand this dynamic, below are the top hundred most cited publications mentioning CBOE in their title.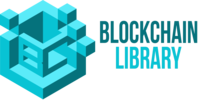 The Blockchain Library's goals are twofold: to provide easy access to resources on cryptocurrency research for scholars, academics, analysts, and anyone with an interest in cryptocurrency publications; the second is provide an archive and historical timeline on the development of the blockchain field and to document the journey of its growth.