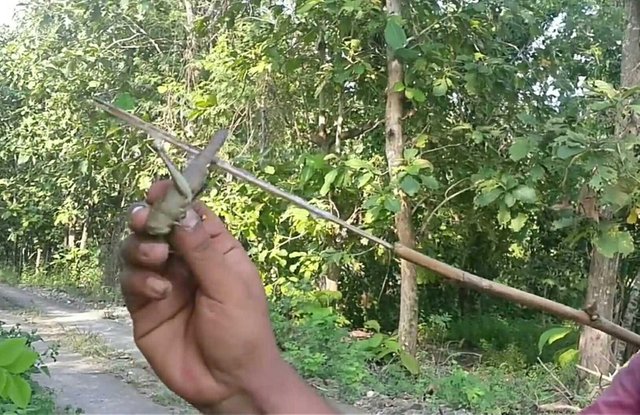 How to catch grasshoppers perched between the towels being sun-dried. It is a rare moment, so I try to catch it. Show it to children because they rarely see such a large grasshopper. Here is the definition of locusts quoted from Wikipedia.
Grasshopper is a herbivorous insect of the suborder of Caelifera in Orthoptera order. This insect has an antenna that is almost always shorter than its body and also has a short ovipositor. The sound generated by some grasshopper species is usually produced by rubbing the rear femur against the front or abdominal wings (called stridulation), or by flapping its wings while flying. The rear femur is generally long and strong which is suitable for jumping.
These insects are generally winged, although their wings are sometimes unavailable to fly. The female locusts are generally larger than the male mantis.