Party: 97th one!!! WOW!
My mom's 97th birthday celebration on Saturday!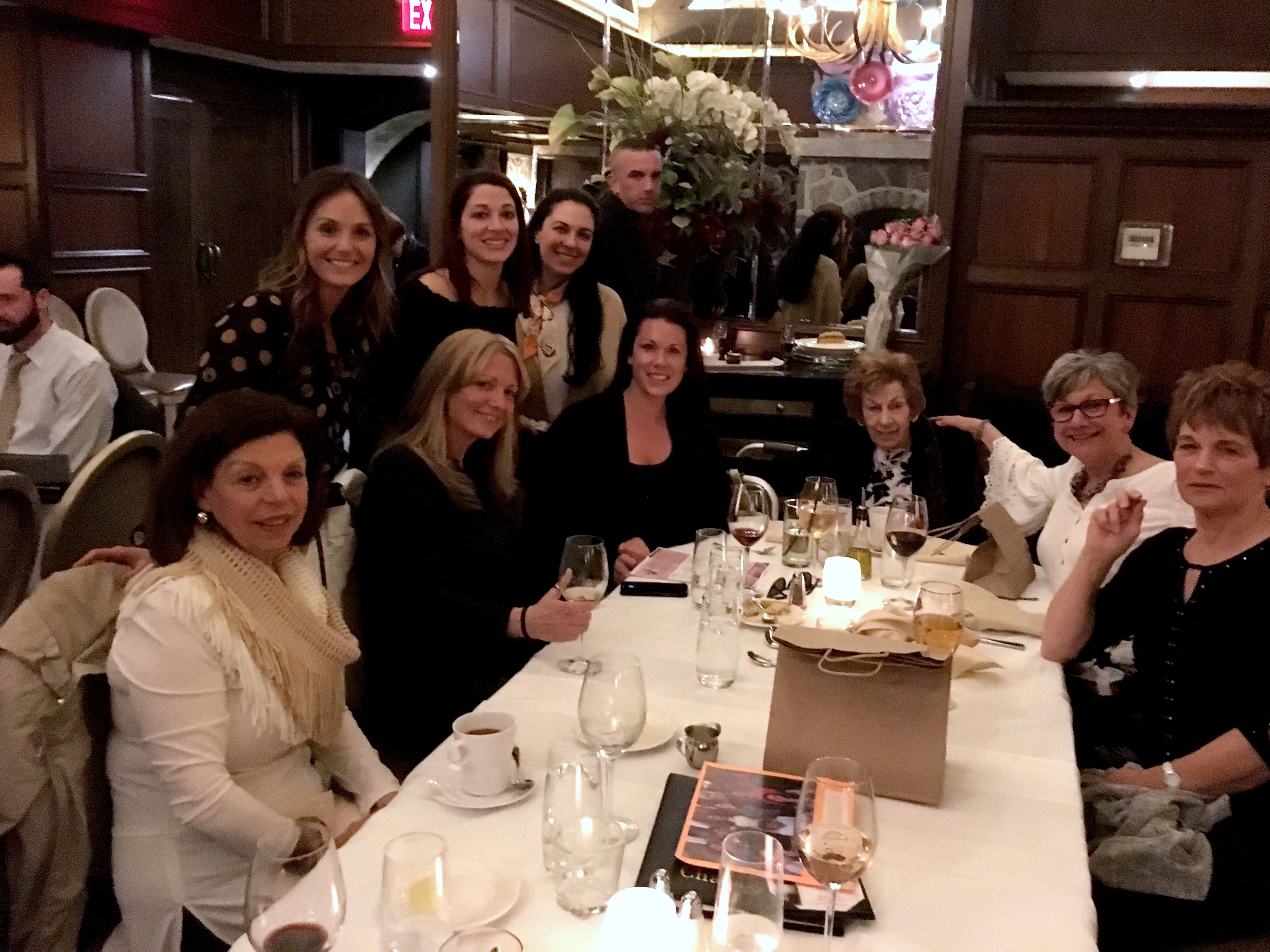 Celebrating with family! We had a nice time, but mostly, Ev (short for her name, Evelyn) enjoyed the gathering and as usual, we all sign her book. She brings a book to every occasion and has everyone write a little something in it. It's really a nice idea. She re-reads the different comments of the events and holidays.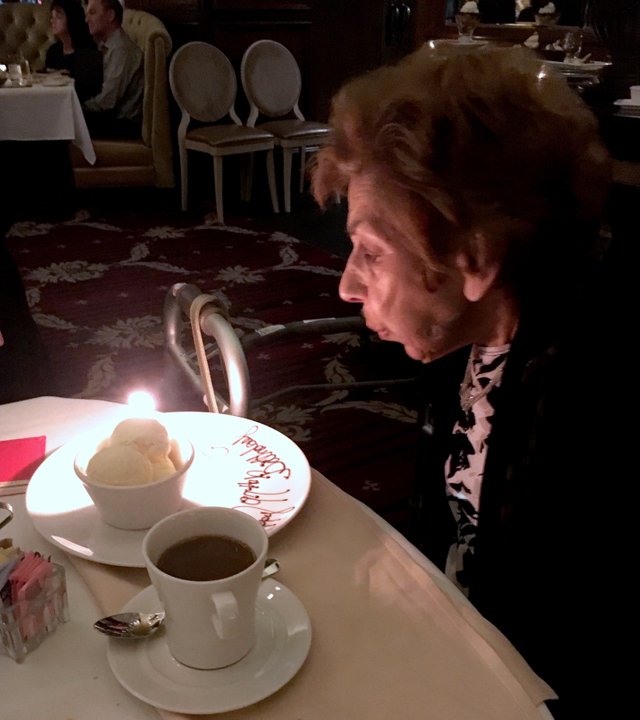 We get her a little scoop of ice cream with a candle and the restaurant writes Happy Birthday on the bottom plate! (Note: she barely ate any of that ice cream! But some of us helped her a bit....me for one!) ;)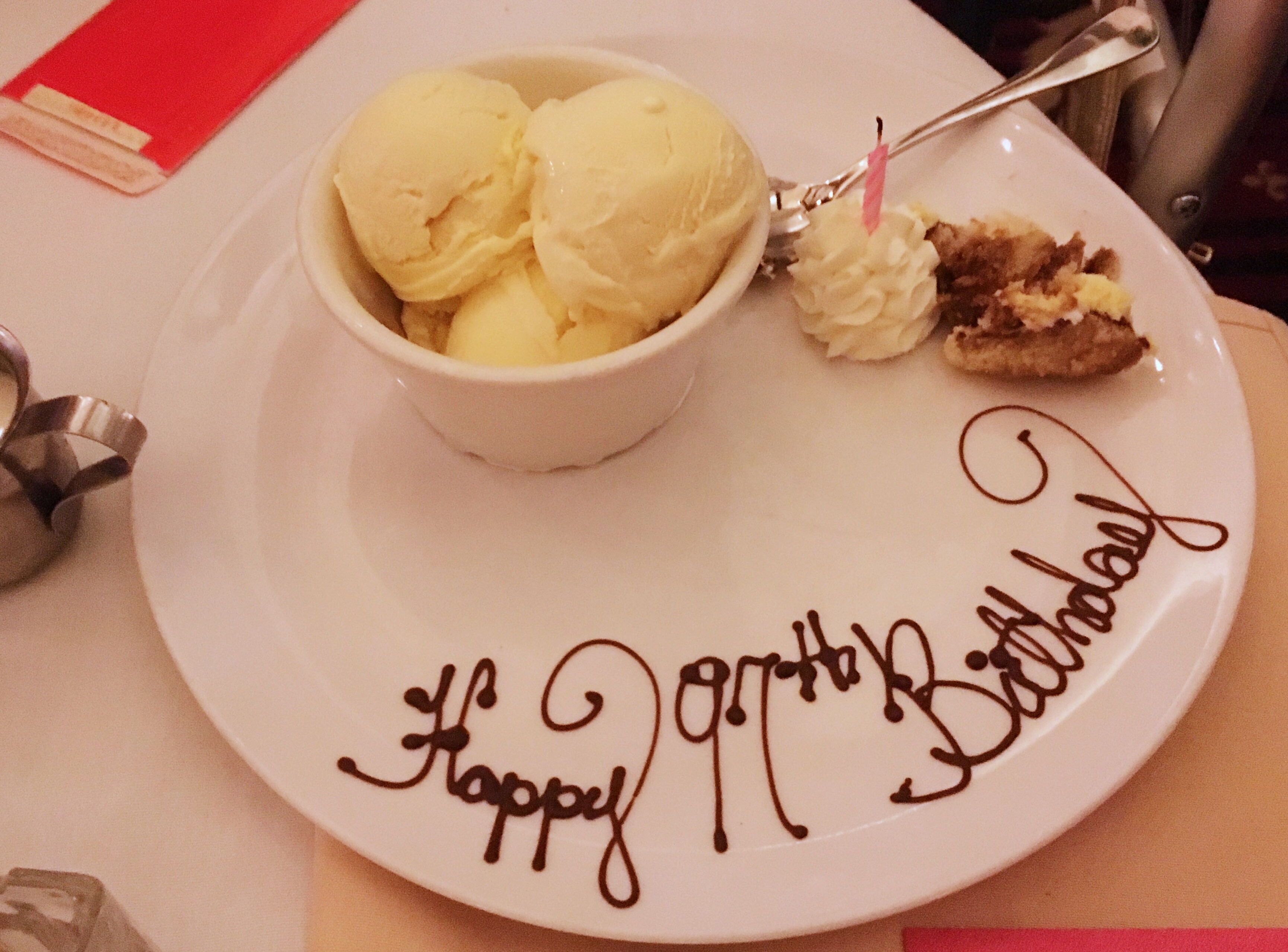 Celebrate life! (Oh...even with photobombs! You never know when you'll get one! LOL... notice one waiter walking by our table when the group picture was taken!)