DailyCelestialChallange: Thursday-Force of Nature
---
Blessed day for all my family of Esteemians, thanks to Jehovah of the armies
@steemchurch
, and to
@sirknight
for such a wonderful initiative that allows me to express through the phrase
#CelestialChallenge
, on the theme of Thursday-strength of nature.
Katrina the Father of Natural Disasters in North America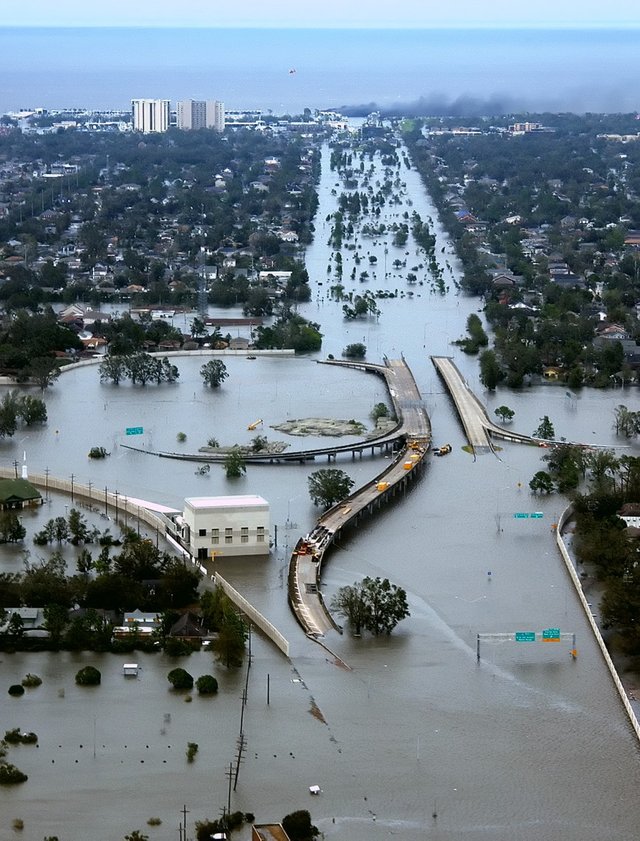 .
Source
August 30, 2005 is undoubtedly one of the saddest dates in the history of Americans, because it was that day when the state of New Orleans received the impact of Hurricane Katrina with its winds of more than 233 km / hour that hour after hour reflected multiple shocking and devastating scenes for all Americans.
Katrina was formed in the Bahamas and crossed south Florida as a Category 1 hurricane, so many residents of the state of Florida were not afraid that it could affect the inhabitants of New Orleans but it was in the Gulf of Mexico where I take more power and reach category five where I am able, among other things, to flood a gigantic oil platform. And that was when the total panic was created in all Americans who knew more exactly what would come in the next few hours.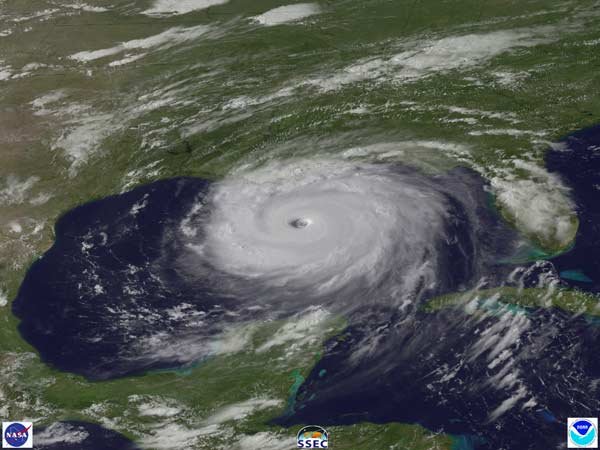 Source
On the other hand it has to be emphasized that two of the saddest and most shocking events of Katrina's passage through New Orleans were the detachment of part of the roof of the superdome stadium that housed more than 9,000 refugees during the storm. And the other act of the fury of nature was to see 4 boats flying over 20 meters high and fall on solid ground as if they were boats made of paper, which clearly told that Katrina's fury was the fiercest natural disaster ever seen in the history of the United States of America.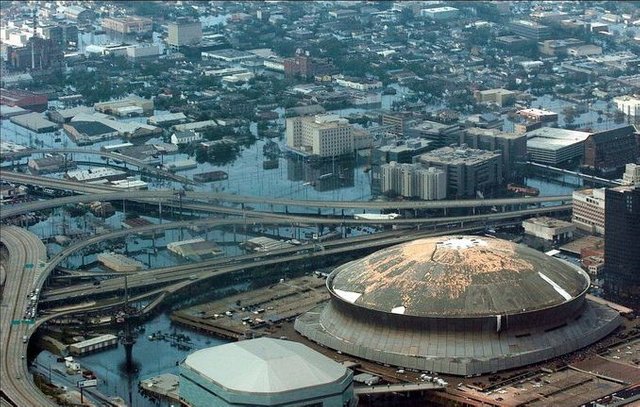 Source
It should be noted that trees 20 meters high and walls of 13 meters were also razed very easily by the noisy powers of the wind left by Katrina, which completely destroyed an emblematic and historic place of the city as it was the so-called "French Quarter" "
**
Major damage in the catastrophe**
The president of the United States for that year 2005 was George Bush and announced that there were more than 2 thousand dead in the Katrina crossing. And more than 25 billion dollars in material losses.
After the passage of Katrina the city became chaotic due to the mental exhaustion that existed in the society due to the little support from the governmental entities. And looting was seen in many establishments because of the despair of the people for water and food.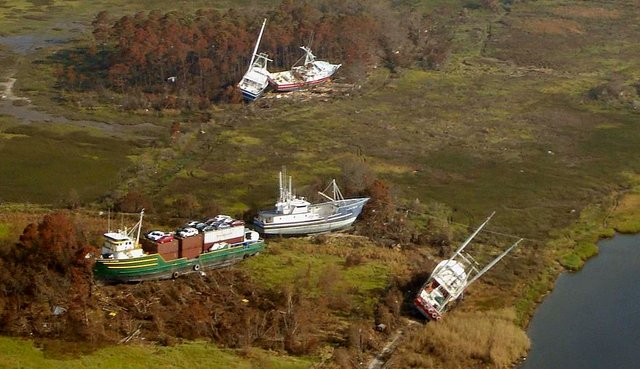 Source
All this leaves us as a reflection that we must thank our Lord Jesus Christ for keeping us alive day after day. Since he is the one who can do everything and that is why we must pray for the peace of our peoples so that our children grow up healthy and with a lot of spiritual peace in their hearts.
Acts 4:24
Verse Concepts
When they heard this, they with one accord lifted up their voice to God and said, "O Lord, you are the one who made HEAVEN AND EARTH, THE SEA, AND EVERYTHING THAT IS IN THEM,
For more information, check his blog:
https://steemit.com/celestialchallenge/@sirknight/sirknight-s-daily-celestial-challenge-new-for-all-steemians
Note: @sirknight started a contest and its daily topics are:
Sunday-light
Monday-darkness
Tuesday-animalkingdom
Wednesday-Structures
Thursday-ForcesNature
Friday-loveBeautyFreedom
Saturday-Agriculture