Znáte novou hru "SteemKnights" založenou on STEEM Blockchainu?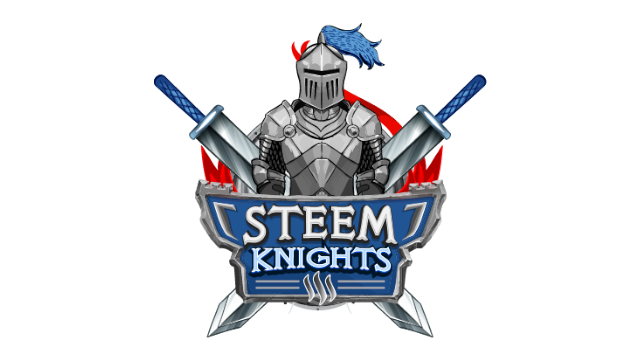 Co to má jako být ta hra Steem Knights? SteemKnights by měla být úplně první 3D mobilní multiplayer hrou na Steem blockchainu, vytvořená partičkou @fivefingergames! (dostupná přes Web dále na Androidu, a do budoucna i v iOS).
---
Zde je drobná ukázka

Kdy se hra rozjede?
Možnost přihlásit se do hry bude od 28. září 12:00 UTC (jestli se nepletu tak 14:00 našeho času).
Jak hrát Steem Knights?
Mělo by to být akční bitvy na poli né nepodobném tomu, na čem se hrají šachty. Nastavte si krále, položte návnady a jde se na to. Posléze budete ovládat pěšáky, kteří mají za úkol sejmout krále protivníka, vše ve jménu Vašeho krále ;-).
Pravidla pro boje na bitevním poli
Každý účastník na bitevním poli se bude rozhodovat na bázi kámen, nůžky, papír. V tomto případě to je ale meč, luk s šípy, magická hůlka.



Meč je silnější než luk&šípy...



Luk&šípy je silnější než magická hůlka...



Magická hůlka je silnější než meč.
Je možné si na tom něco vydělat?
ANO, dá se vydělat. Vydělávání STEEMu bude přes jestli jsem to pochopil správně přes vstupní poplatek před každou bitvou s protivníkem... Jsou tam i nějaké další možnosti, jako třeba refferal systém plus nějaké specialitky pojmenované jako "Královské emblémy". Vzhledem k tomu, že se hra rozjede až za cca 5 dní, nemůžu dál moc co říct k možným výdělkům. Pokud ale budete tak hodní zkuste si na mne vzpomenout až se budete přihlašovat tak se logujte přes můj refferal link, který je TADY (nebo možná v nějakém z komentářů pod tímto článkem ;-).
---
Co si o tom myslím? Teď popravdě ani úplně nevím co to ve finále bude, ale vypadá to jako zajímavý přírůstek do rodiny STEEM based games.
Harmonogram spuštění
No a na závěr článku "Roadmap" - převzato z introduction článku o hře, kde stejně jako tady nejsou data spuštění jednotlivých verzí...
v0.9 | Open beta, bujujeme pro Steem; Základní mód hry. Seber telefon a hrej!
v1.0 | Vypusťte krakena!; Officialní vydání plné verze hry release of the base game.
další verze nebudu popisovat, stejně nejsou určena data pro vydání ;-)
Více se můžete dozvědět zde https://steemit.com/@fivefingergames
a https://steemknights.com/ref/@besheda
https://discord.gg/mQcyzmx