Je kampování se psem dobrý nápad?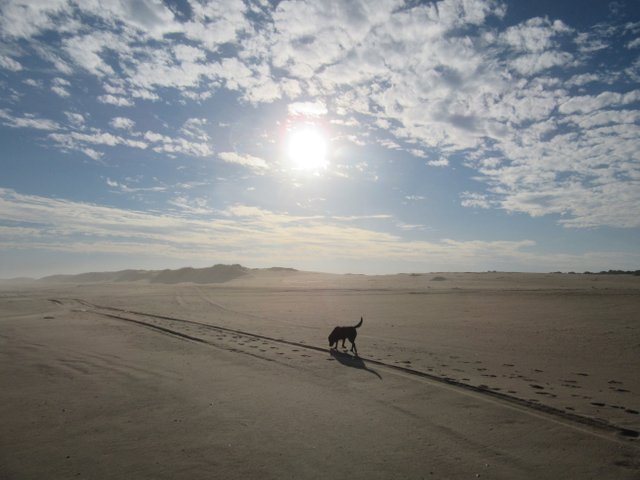 Vždycky jsem chtěla cestovat s mojí Connie (10 let a 5 měsíců stará labradorka) a vždy jsem udělala co jsem mohla abych to uskutečnila.
Tento rok, jako každý rok, jsme s přáteli plánovali letní dovolenou v našem oblíbeném místě v Uruguayi - v místě zvaném Rocha (čti 'roča')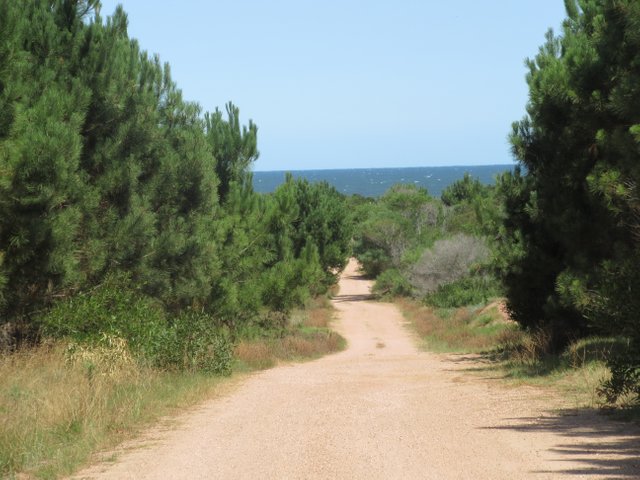 Bohužel, z mnoha důvodů, naše plány nevyšly. To mě ovšem nezastavilo.
Koupila jsem stan, pronajala auto a odjela na pět dní kampovat do lesa nedaleko oceánu. Jen já a Connie.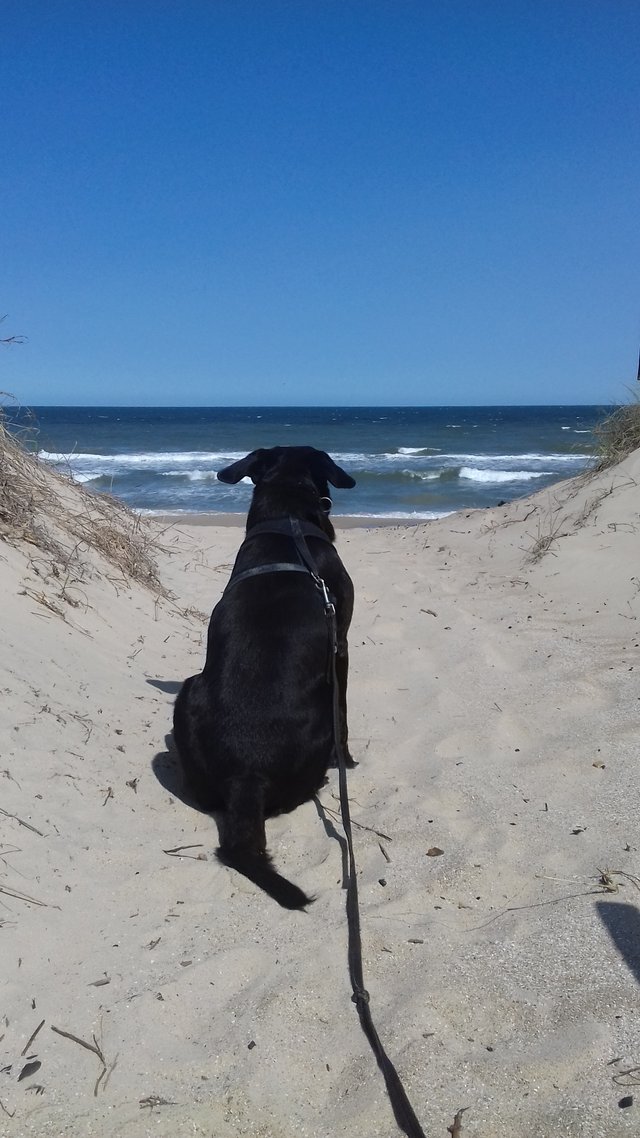 Nikdy jsem nekampovala se psem. Byla jsem zvědavá (a trošku jsem se i bála). Můj pes totiž reaguje na všelijaký ruch kolem ní, obzvlášt když je někde kde před tím nikdy nebyla.
Ale protože jsme ráno vstaly brzy, strávily celý den choděním po dunách a po pláži, objevováním nedaleké vesnice a plaváním a do stanu jsme se vrátily pozdě večer, ona ulehla, usnula okamžitě a spala tvrdě až do druhého dne.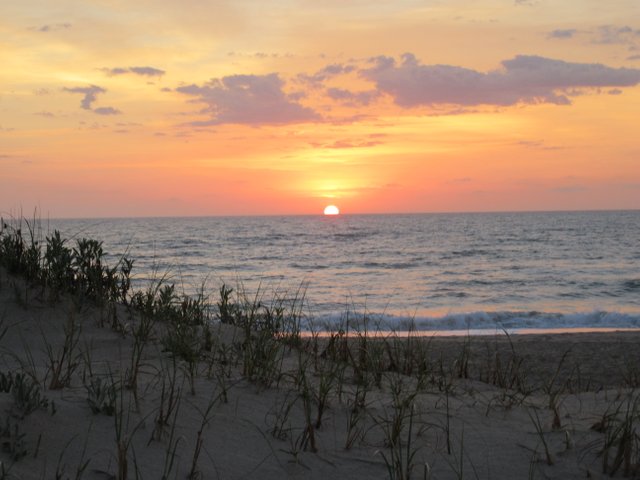 Druhý den, jestli se nám chtělo, jsme si přivstaly a šly se podívat na, za mě pořád největší podívanou, východ slunce při zvuku vln oceánu. Bylo to fascinující, obzvlášť protože na pláži kromě nás dvou nikdo jiný nebyl.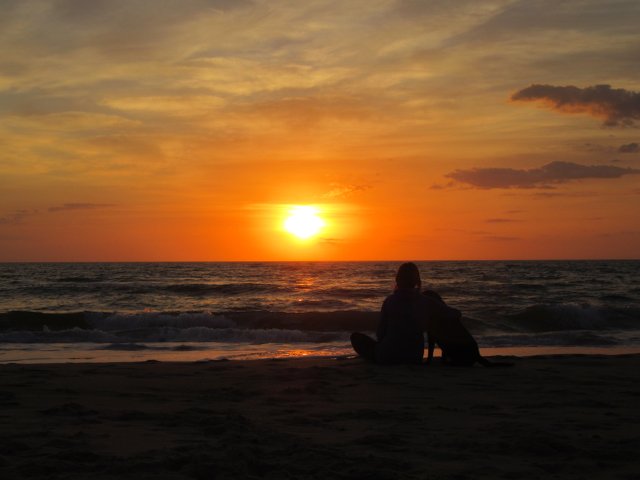 Ze začátku jsem byla trochu nervózní z této nové zkušenosti. Nikdy jsem neřídila pronajaté auto tak daleko a sama na tolik dní. Nikdy jsem nezůstala sama se psem v divočině s minimálním dosahem k civilizaci (co kdyby se něco stalo?!)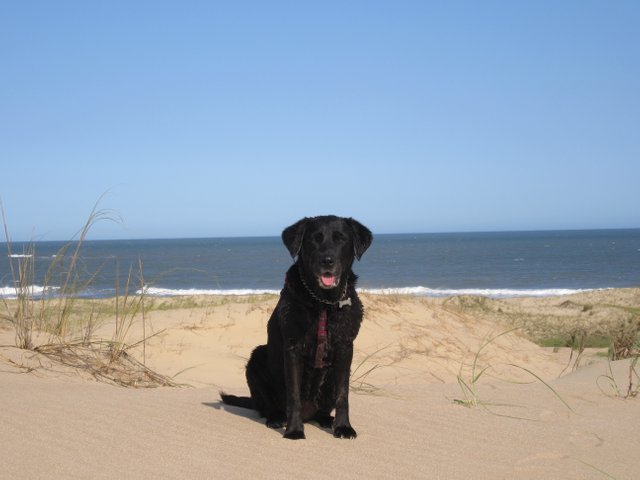 Ale nic špatného se nestalo. Jen to dobré se stalo.
Můžu říct, že to byla nejlepší dovolená co jsem kdy měla.
A nemůžu se dočkat jet znova a na dýl.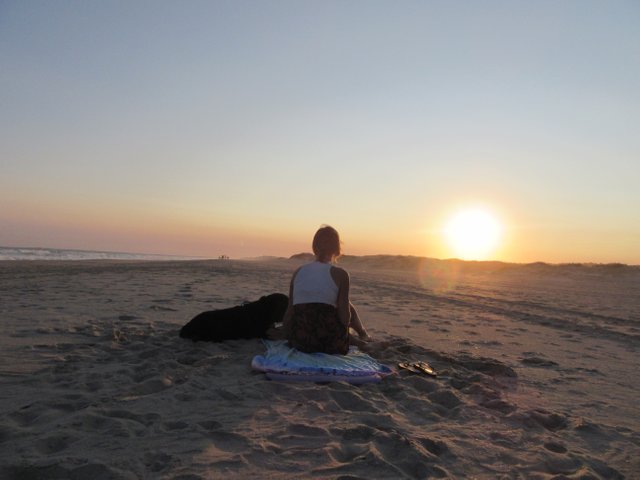 Dělej věci co tě děsí.
Dělej co tě naplňuje.
Následuj své srdce.
Žij ten moment.
Nikdy nepřestávej snít.