Steem Hard Fork (HF21)
Steem Hard Fork (HF21)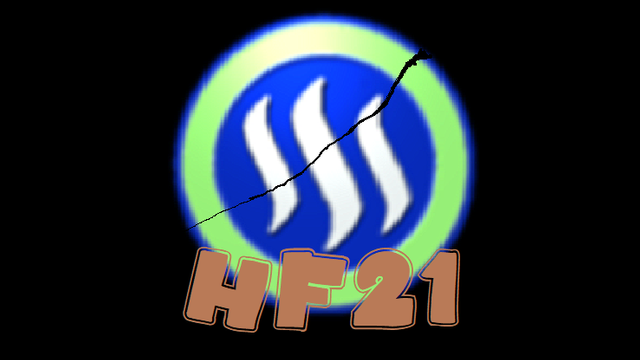 Co o něm víte?
Já jen to, že Hard Fork (HF21) Steemu začne přibližně za 5 dní 3h od psání této věty ;-). Lépe řečeno v úterý 27. 8. 2019 v 15:00:00 UTC (tj. 17:00 našeho středoevropského času).
Co se změní s příchodem HF21?
...co jsem teda pochopil bylo, že
změní ekonomika rozdělování Steem odměn, kdy budou velké ryby s největší pravděpodobností více nuceni rozdělovat více menších hlasů
vylepšení podmínek pro kurátory - změní se kurátorské odměny z článku a to z 25 na 50 % (tj. dle některých škarohlídů se už nebude nikomu chtít nic psát - no uvidíme)
bude separován "downvote pool" tj. při udělení downvotu Vám tento downvote nebude ubírat ze síly Vašeho steem poweru (tj. při 100% downvotu se Vám nesníží steem power o 2% jako tomu je dnes tj. stejně jako při upvotu... viz originál v angličtině
Downvote Pool
Each user now has a mana pool specifically for down votes. This pool is 25% of the upvote mana pool. Downvotes will consume this mana first before consuming regular mana. When voting, 1/50th of the remaining mana is used for a 100% vote. The same math is used for downvote mana but multiplied by 4 because the downvote mana pool is 25% the size of the normal mana pool. The maximum of these values is used. When both mana pools are at 100%, the values are the same. When downvote mana runs out normal mana is used in the same manner as the current behavior.
snížení času pro hlasovací okno z 15min. na 5min.
Ostatní záležitosti jako třeba SPS (aka Steem Proposal System) nechám na někom povolanějším, resp. se můžete podívat třeba na https://steemit.com/steem/@steemitblog/hf21-sps-and-eip-explained nebo pro více programátorsky zaměřené na githubu
Co můžeme čekat po nastartování HF21?
No maximálně se modlit, že se nic nepokazí, že nám zůstanou podobné ohodnocení článků atp. Každopádně se zase cca po roce od spuštění HF20 můžeme těšit na nefunkčnost některých dApp založených na Steemu (doufám, že to moc nepostihne třeba můj oblíbený Steemworld :-))
Shebe
PS: Já jsem teď hlavně zvědavý, jestli za tento článek dostanu odměnu dle HF20 nebo HF21 :-).