The Chaincoin Train…. To Freedom or to the Abyss. #CHC (Cryptocurrency) Investing - Aerona6 & Crypto
 The views and opinions expressed in this article are those of the authors, you may or may not agree with them. The ideas and strategies should never be used without first assessing your own personal and financial situation and remember in the world of cryptocurrency only invest what you can afford to lose. 
Have you heard of the Chaincoin revolution? 
The Chaincoin revolution was ignited by Max Lee, a Youtuber owning the Channel HighonCoins, and backed by a community of investors of different experience level. What started as an experience quickly grew into a powerful movement which is taking the cryptocurrency trading community by storm. 
The Chaincoin revolution lead by Max and his legion of  "HODLers" (traders that Hold On For Dear Life to their coin) seems to be on its way to mark a shift of paradigm in the cryptocurrency industry and reveal to the world the importance of a community for the success of any cryptocurrency.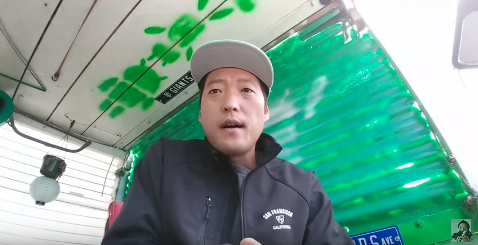 Who is Max Lee?  Max Lee is a perfect example of how this idea of the American dream has shifted to what we can call the World Wide Web dream in the new interconnected economy.  Max Lee is a man originally from South Korea who emigrated in the US as a young boy and grew up in a humble family. 
He became interested in the mining side of cryptocurrency at first. He was a successful miner until the Bitcoin crash of 2014 where, as he said it, he failed "big time".  
 In 2016, he resurfaced in the industry as a trader and created his Youtube channel HighonCoins in which he posts videos from the inside of an old shabby shed in his backyard overseeing the San Francisco bay.
However, do not be fooled by the décor, Max owns his house in which there is a modern studio with everything one should expect from a professional media production establishment. 
This humility is one of the reason his following admire him so much. In fact, there is a philosophy behind this movement which is to protect your investment and the investment of the community you are involved in and never panic sell the coin even if it means becoming homeless. This stoic attitude differs from many of the cryptocurrency "gurus" and other online marketers who are always keen to flash lavish lifestyles to attract envious customers. Max freely and genuinely shared his knowledge and trades with people everyday from his backyard. 
Max approached the world of cryptocurrency trading from a rather unconventional perspective and with a large expertise since he was an experienced miner as well as a trader. He has often expressed his concern to his audience by warning them from ICOs which can be disastrous for investors when the coins are being dumped in the market at once thus losing there values very quickly.  
He also relentlessly warned against the pump and dump scam in which traders with little or no conscience prey on less experienced traders (Noobs). In this scam, the perpetrators create groups on social platforms like Telegram and after big marketing efforts establish communities that can be large. The group administrators then tell the member of the community that a coin will be chosen and price will be artificially raised by the community who would buy in. However, the preparators would only divulge the coins after positioning themselves and would dump their coins rather quickly letting the price crumble down again. In each of these operations less than 10% (those in the know and a few lucky one) truly make profit.  
It was to fight these scammers that Max had the idea of what the community called the Advance HODL Technology which consists of a community gathering to support a coin and purchase it until the supply is controlled. This can only be done when there is unwavering trust and excellent communication between the members of the community which Is organized around a Slack channel. Hence the first coin chosen by Max to be supported was Chaincoin and it was done for various reason: 
Masternodes:  Chaincoin is one of the few coins in the market giving the ability for investors to setup Masternodes (MN). These coins allow investors that have a certain amount of coins (1000 per MN for Chaincoin) to participate in the increase of the coins supply creating therefore a passive income. This gives an incentive to the investors never to sell their coins and to support a healthy price. For example, it is estimated that having a Chaincoin Masternode will give to investor a passive income of about 5K to 6K per month if the price of Chaincoin reaches $100 per coins.    
 Limited Supply:   At this moment, there is 15,016,493 coins in circulation.  According to Coinmarketcap, this is a healthy number of coins. Not too small and not too big, this amount of coins allowed the community to quickly control the supply. In fact, out of all these coins only 65368 are for sale in Cryptopia, which is the major market for Chaincoin, against 232 Bitcoin purchase orders. Hence the fact that Chaincoin went from 0.056 USD on July 07th, 2017 to more than $6 USD at the moment this article is being written on Thursday, July 13, 2017.   
Ongoing Development:  Contrary to what some "influencers" in the community might say, Chaincoin is not one of these empty coins characterized as "Shitcoins". The development team have a solid road map. The coin will be listed on Bittrex, a masternode dashboard will be developed and a live fiat mobile exchange for real-world merchant/gateway use is in view. Furthermore, it is foreseeable the development team, who without any doubt must have been pleasantly surprised with the development in the last week, will work with the community to boost marketing and make this cryptocurrency in par with great brands such as Dash, Ethereum or even the mighty Bitcoin. http://www.chaincoin.org/development-roadmap/
History  Allthough Chaincoin was relatively unknown, it is a coin that has been around since 2014 and they have just rebranded themselves. This illustrates that the team was in it for the long term even when the coin was not expensive. They have kept at it and did not give up.
 
These are just the main, but not the only reasons Chaincoin was chosen by Max Lee for this experiment and so far, so good. The coin went from the 292nd place on the coin market cap classification before the experiment to 30th place in a matter of one week. The majority of the community is HODLing their coins in hope to create themselves a good passive income.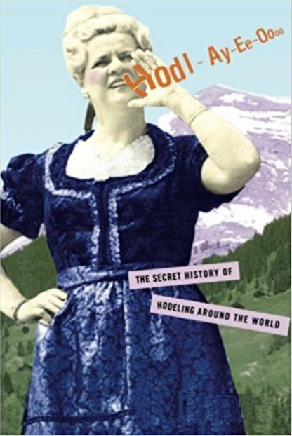 More than a community, the Slack channel has become a brotherhood. The excitement is palpable as early investors are seeing their wealth grow by the minute. First the goal was to get the coins to $100 but we know hear $1000. Some are even calling for the dethronement of Bitcoin. In any case it has been a wild ride this past week and even though the cryptocurrency market is in a bearish trend due to uncertainty because of Bitcoin changes on August 1st, the community is jubilating and working like an army to protect this coin at all cost. Should you get in on Chaincoin? This decision is totally up to you, do your own research, watch Max's videos and see the chart for yourself. This is what I did, and I am glad I trusted this man. Can this experience fail? Maybe. But I know one thing, it will change the face of cryptocurrency trading forever and show to the little investors how they can take back the power and protect their investment in this highly speculative environment. As for Max, some people are accusing him of being a scammer and a dumper himself which is quite ironic when we listen to his videos. The way I see it is whatever was his initial intention when setting this experiment up, it is now bigger than him and he has far more interest in it succeeding for everybody than just himself. His choice is this: either be rich and hated, or be rich and make history and become legend. Any sensible man given this choice would not hesitate. What will you choose to do!  The Goal is to hold onto your chain coins until we reach $1000 and live of the master-node produces.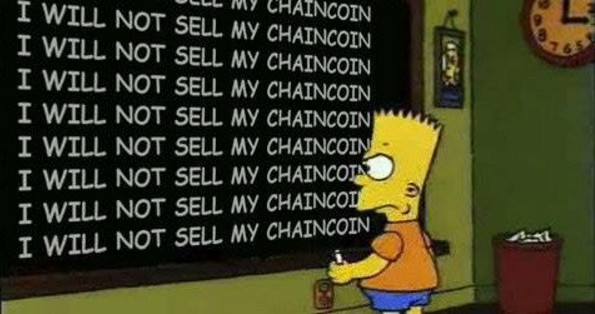 Don't miss the ChainCoin (CHC) Train (Alt-Coin) Concurrency – aerona6 & crypto