Getting Numbed With 100 Layers Of Liquid Lipstick! 😱
Good day STEEMIANS!
Time wasted for fun and happiness is not a wasted time
How was everyone? Remember to smile as always, okay? Well, i would like to share how taking the challenge was.
---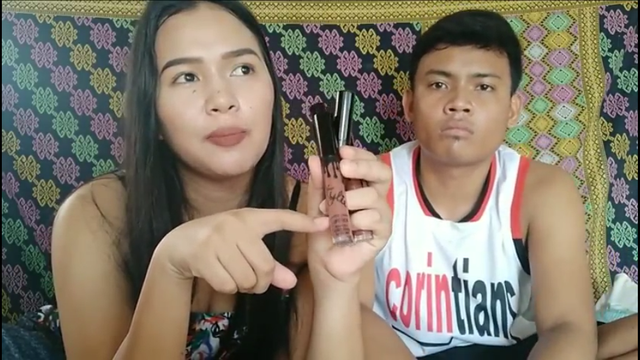 ---
Let's have a storry time first. Hahaha. My boyfriend bought 5 pieces of KYLIE matte liquid lipsticks and surprised me. I am not a fan of liquid lipstick because my lips are too dry to put on that kind of lipstick. I like matte lipstick but those that are still moisturizing on lips. I told my boyfriend about it so that he'll not be able to feel hurt when I choose to not where it most of the time.
I know him and I already know that he'll take that as a vlessing to know more about me. But I was so shocked when he said "Let's take the 100 layers of liquid lipstick just like our barkadas requested?" And without further ado, we took the challenge.
The lipsticks are: Heir K, Dolce K, Like, King K, and True Brown K. I rethink everything and tried swatching them on my lips and I got amazed by the Dolce K, Like and King K. In addition to that, I am so certain that True Brown K is not my thing and that Heir K look terrible on me.
---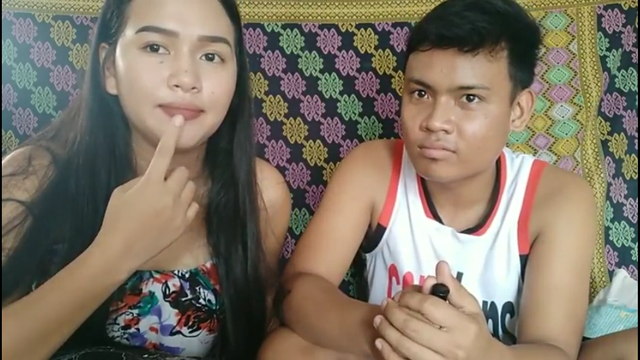 ---
The challenge is to put 100 layers of lipstick on yes your lips. But each of the liquid lipsticks are 4.5 grams only so we decided to have 50 layers on each of us. 50 layers on me and 50 layer on him still a hundred layers. I had lipstick on my lower lip already but he wanted me to erase for us to start everything together.
---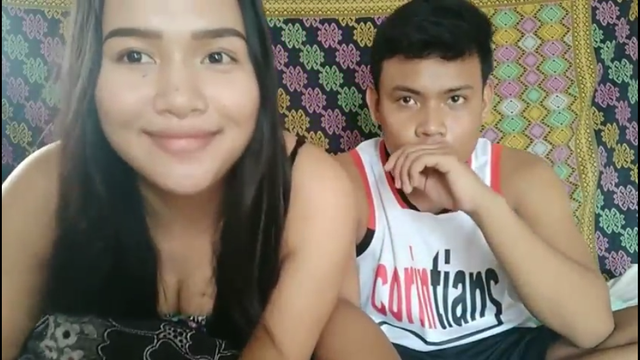 ---
Since I am not a fan of liquid lipsticks, I had a very hard time using the applicator. I used the True Brown K and my boyfriend used Heir K.
---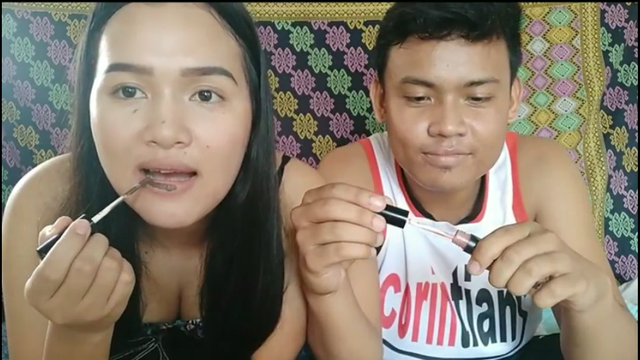 ---
My boyfriend finished first with 25 layers on his lips using Heir K. He then used Dolce K to complete the challenge. While I used King K after I emptied the True Brown K. It was so fun on the process of applying but after putting that much of lipstick on the lips feels like my lips numbed.
---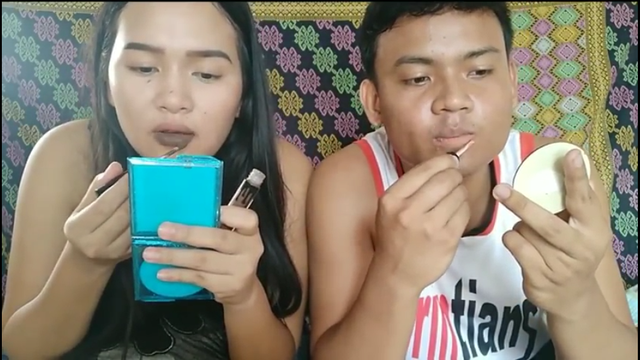 ---
All in all, it was fun and we completed the challenge! As you can see in the pictures below, the lipsticks cracked not just because of the layered application of it but also because our lips are dry.
---
His lips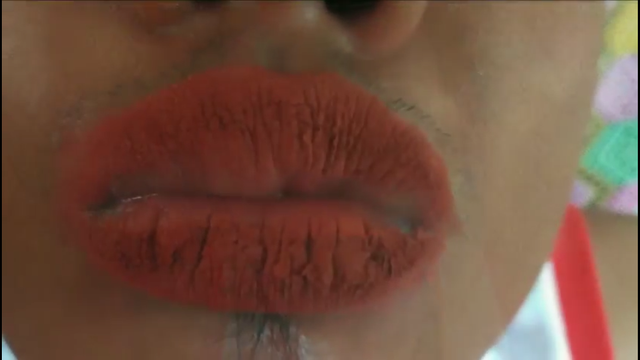 ---
---
Mine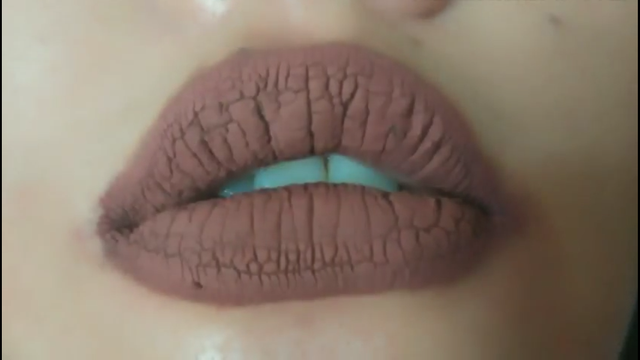 ---
Please watch the video to see how fun it was.
Makeup is an art!!
This is @sissyjill at your service