The Awesome SMILE Project | We Will Be Making These Kids Smile with Bundles of Joy | Join Us/Support Us!
All of the SBD rewards of this post gets donated to boost The Awesome Smile Project funds.
Hello Steemit!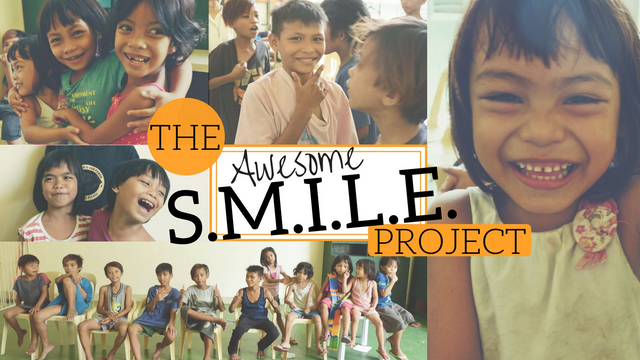 This June 2, 2017 we will be launching this Awesome S.M.I.L.E Project in collaboration with a group of Cebu Steemit users with the mission of putting smile on these faces, inspire them and transform their lives. I am personally excited with this event because another humanitarian project powered by Steem takes place again. All thanks to @indayclara and the people behind this amazing project.
The Awesome SMILE Project is my initiative to help children living in poverty, especially the street children here in Cebu, Philippines.
The Story behind The Awesome SMILE Project
This initiative was initiated by @indayclara with an inspiring story before this project was realized. Then opened it up to us, Cebu Steemit users in which we are in full support with this project. A lot of Cebu Steemians have supported this project by SBD/Steem Donations, upvotes, resteems but the target fund is still too far to realize.
Why It was Called The Awesome SMILE Project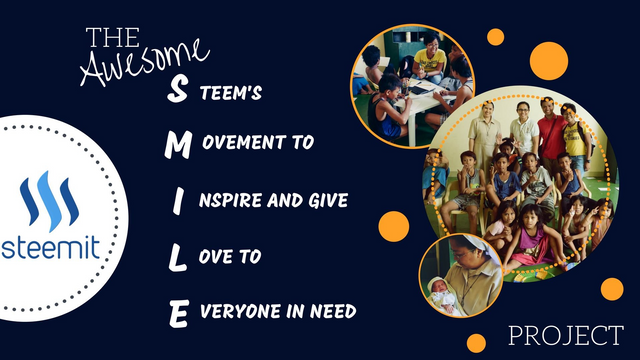 As mentioned by @indayclara on her post,
During the encounter I had with the children, they were all about smiles. The smile they have on their face gave me hope. Their smiles were genuine!
A Glimpse of Hope to These Beneficiaries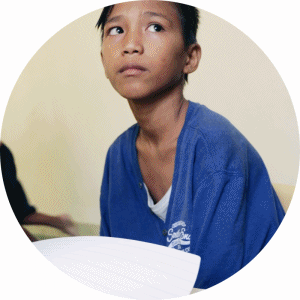 ---
Your Support will be Very Much Appreciated
Your donations in any kinds ( Sbd | Steem | Upvotes | Resteem ) will be very much appreciated. The target amount and the breakdown of expenses will be seen on @indayclara's post. If you wish to donate, you can directly send your donations to @indayclara or me @jassennessaj and I'll do the transfer for the funds. Rest assured that everything will be documented and liquidated.
Thank you and Have a Wonderful Day!
All photos are from @indayclara's post. She agreed to use it on my blog.