I'm 90Days Old On Steemit And I want To Give Back, I Want To Show Love On The Streets Of Abuja Nigeria, Call For Volunteers. @tyrex you can join me
I have been on steemit for exactly 90 days now.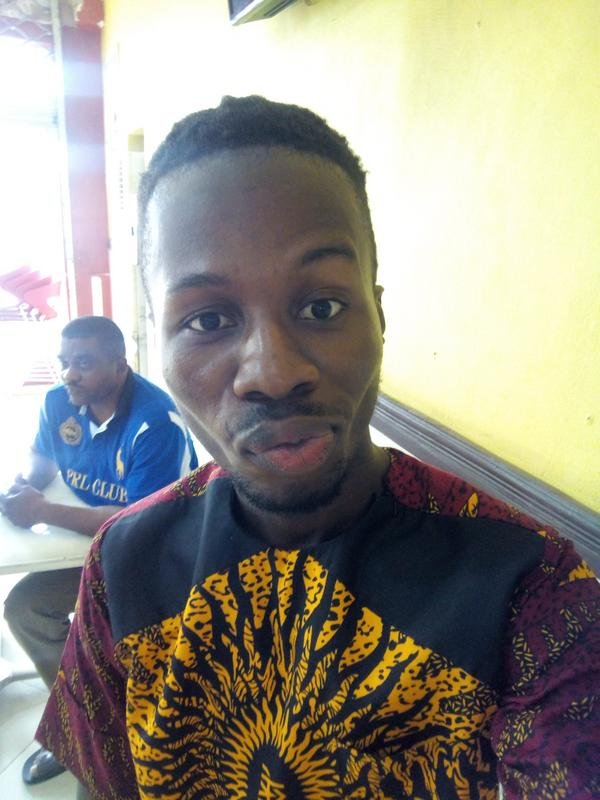 ---
Congratulations to me
---
My introductory post
I have so much to talk about my 90 Day journey on this platform.. I joined on the 10th of November 2017
I CAME FOR THE MONEY, I'VE STAYED FOR THE LOVE OF THE COMMUNITY
On steemit, I've learned a whole lot of wonderful things from educational (thank you @steemiteducation) to crypto currencies, to other issues of life and living.
I've learnt about building ones self by giving yourself out for others. I've seen pure love been shared, I've seen warmth towards people still learning to find their. It is indeed a long learning curve on steemit but every step has been worth it.
I have had quite some experience, writing very quality posts that were not rewarded as I would have liked, I have been a victim of @cheetah even when I thought I did my referencing very well, lol. But in all these, I have learnt that hard work and consistency are keys to succeeding here on steemit and in life.
I've been blessed to have interacted with accounts like @gbenga, @surpassinggoogle and @hanshotfirst and I've picked one very valuable life lesson from these guys which is;
"do what you can to help the next person in a less privileged position than yours, as you can make humanity better by showing love.
While on steemit, there was once a time one supposed voting bot(I really can't remember the name now) duped people of their funds and then an account was set up @compensationfunds and even though my earnings we're nothing of note, I gave what I could to help the victims and I was filled with Joy at my first act of giving to help complete strangers.
I took this to another level, while travelling, I got to visit a friend in Abuja, Nigeria, and then she was going to be doing free face painting for less privileged kids, I immediately offered my skills as a painter to help put smiles on the faces of these kids and that was a decision I came to enjoy. We had kids all over the place and we duly delivered, painting their faces and making them happy till we exhausted our materials.
Here's a link to my blog post about that experience and I gained two things;
I met a young kid who had emigrated with his mom from the south eastern part of the country to Abuja, and lack of money had led them to beg on the streets. I did a free face paint for him and his brother and at the close of the day, I saw them both begging on the walkway. I then inquired from him why he was begging and he narrated their family story. Out of compassion, I gave he and his brother about 2000 Naira so they could get some food and take the rest of the money home to mama.
I couldn't sleep tho, I had to look for the little child again and offer to train him through school. (Details coming later).
After that write up, sir @hanshotfirst visited my blog and introduced me to 25 days of lighttheworld through doing various stuff for humanity and I enjoyed doing the much I could throughout December of last year.
I've been doing a couple of other things too but I've decided to do something for the kids again seeing that valentine is around the corner.
I call it
"showing love on the street of Abuja"
and I don't want to go out of my scope "face painting and balloon art for kids" as I do have lots of paints and balloons to use for this event.
Details of the event
Basically I love seeing kids who ordinarily shouldn't have a reason to smile, get a reason to smile and be happy. I know how much kids value my art and I want to recreate scenes of laughter and love on the streets of Abuja, Nigeria, thus I'm doing this event.
I have picked 3 schools and one event place to work with my current team and we've fixed the event for Wednesday the 14th (St. Valentine's Day) 2018 as the date for the event.



Upon checks by my team and I, we realised that we need more hands than we have, hence the part of my blog title that's calling for volunteers.
I checked @tyrex 's blog and see that he's going to orphanages, in the same city as I'm doing my event, so I'm inviting him to join me show love on the streets too.
What my team and I aim to achieve;
We hope that by going all out with our skills to these kids, we can create some form of fun and laughter for these kids with our art, teach a couple of them how to paint like us and also offer to help them sort a couple of needs by offering them whatever we can.
We also hope that our act of love can restore the Faith in humanity that these kids may have lost because of how challenging their situations have become.
After following the blog of @greenman and reading what @sircork is doing with @youarehope we decided to stop sitting down and waiting for a miracle to happen to these kids before they can believe again, we know that by simply putting a smile on their faces, we can become hope to these kids.
What can the community do for us?
What my team really wants from the community of steemit is
Visit @ligarayk 's blog I am not me anymore and show love to this young man who is really depressed.
Dear @ligarayk no matter what happens, you are precious and your sanity means the world to me and I love you.
We hope we can extend the strength of this community and send some @teardrops token and let these kids know that there is hope for humanity too.
Thank you for reading, resteem and upvote if you feel like.
Cheers..
I'm 90 days on steemit.. yay!!