Showing Love On The Streets Of Abuja Nigeria, Call For Volunteers. Updates and HAPPY VALENTINE'S DAY
For the world to regain it's sanity, the kids have to be taught that there is only one race and that is the human race. - @joecxt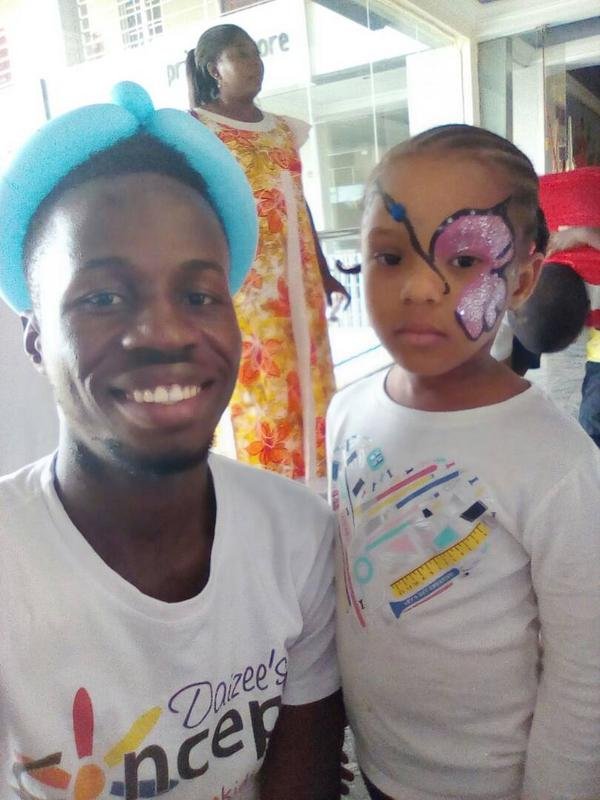 There is no better love shown to humanity than the love shown to children, because, the kids are the future and if you love the future, you'd love the kids
Whole growing up, we listened to our teachers who taught us that "we are the leaders of tomorrow" and drilled it so much into our ears that we even had a song for it while we matched to our classes.
"Parents listen to your children,
We are the leaders of tomorrow,
Try to pay our school fee,
And give us a sound education,
And this have us hope that as we got older, responsibilities will be passed down too ya from those who have been doing those things and had to retire, but we were sadly mistaken.
Corruption ate so deep into the system that in both private and public sectors, workers would reduce their ages so they work well beyond their retirement and thus the rate of unemployment grew in the country.
While growing, we were told that education was the key to being successful, and we believed, we believed as kids because we were told, that the government cared so much about it's citizens that once a person was done with schooling, they got a job or job offers and were taken good care of, then those people whom were so fortunate to get early access to such privileges, got into position and closed the doors to such privileges with their greed. Then what did they do?
they destroyed our educational system by setting up substandard institutions and refusing to fund the existing good schools built in the days they cared about the educational system
This has led to a history of strike actions by the staff unions of these schools leading to a hindrance of sorts for smooth educational progress of students of the country.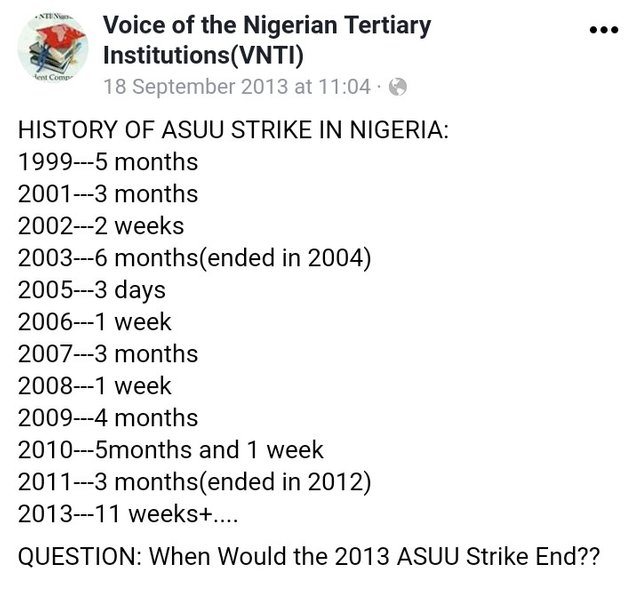 A brief strike history
Now in Nigeria, a lot of kids and adolescents have the"slave mentality" that they do not have to work or work honest jobs to make a living. And we have been going recognised as a fraudulent country, taking our seats in top positions of the world rankings for corrupt countries and internet fraud practices.
I'm not here to while about the problems of the country, because in the words of Mr Terry Ajayi steemit witness @surpassinggoogle, "we can't change the world, we can only just it"
All I have done prior to steemit, has been a curriculum to adjust the world. "We can't change it!" - @surpassinggoogle
How can these adjustments come?
It starts with everyone making an effort to do something that will adjust the wrong thinking of another fellow in the society towards humanity.
As a matter of fact, for me it has to do with reaching out to kids who feel the effects of this virus that has eaten deep into the society and helping them understand that they can still get the good out of life by taking what the want from life, hence my art themed campaign for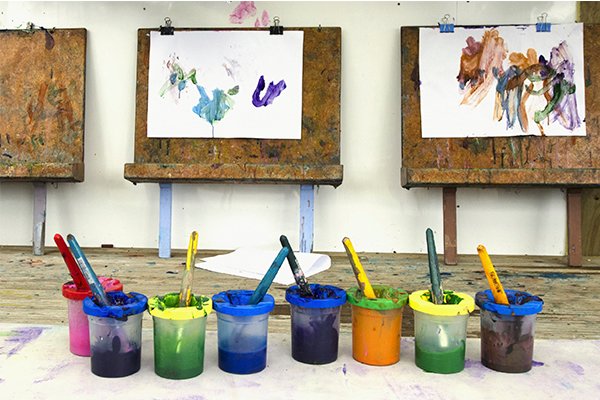 Source
---
Showing Love On The Streets of Abuja
---
And this is geared only towards reaching out to kids and letting them know that there's Hope for them if they strive for success. I believe in expressing myself via art and that's the approach I'm taking towards this event.
What am I doing?
I'm working with a team to do some art and fun stuff for kids in the less elite communities and we would be doing free face painting and balloon art for these kids. We are called "Daisee's Concepts" and we would be doing the art and kids love party on the streets of Abuja Nigeria.
what have we done before?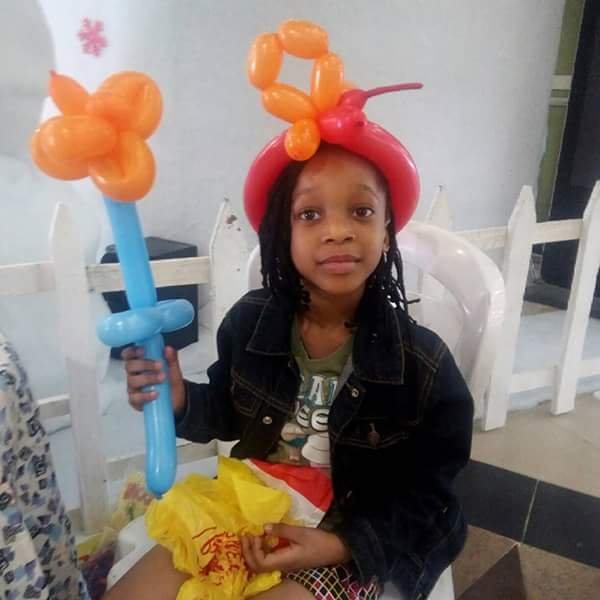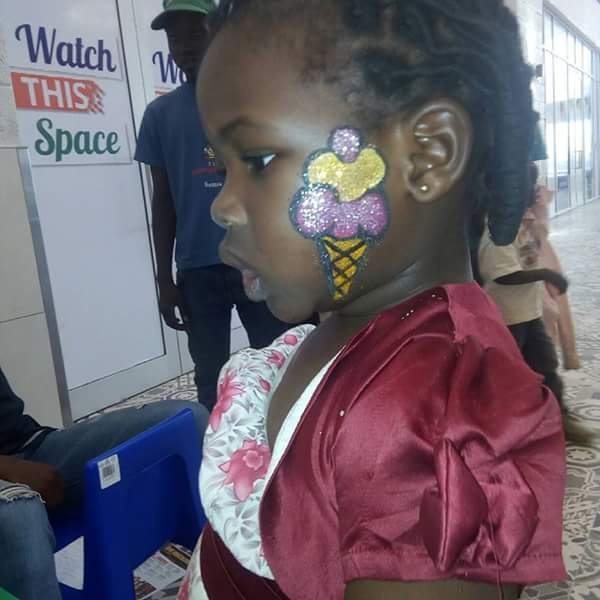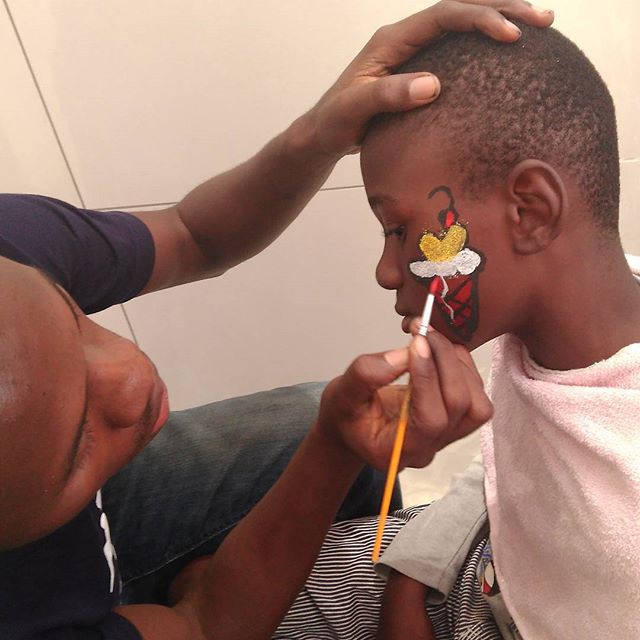 Images sourced from.
1
2
3
4
5
what we believe
In the words of the great Picasso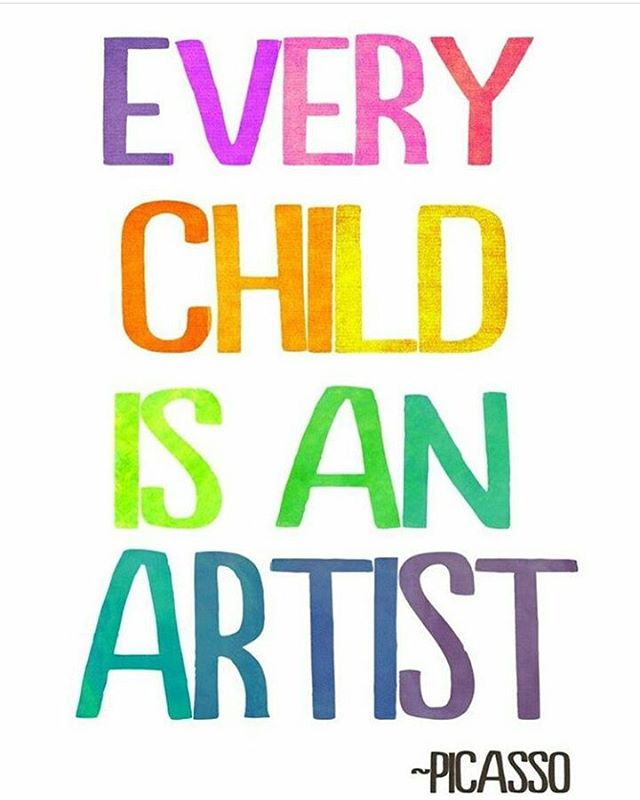 source
And we want to give them a platform to express..
What do we need from the community?
We already have stock for this next service to humanity;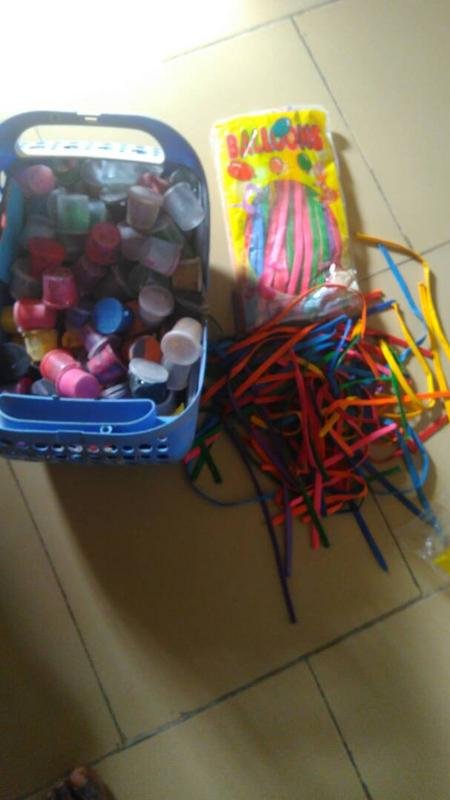 Paints and balloons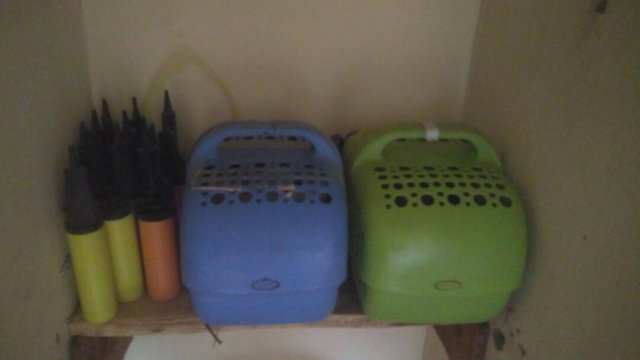 Balloon pumps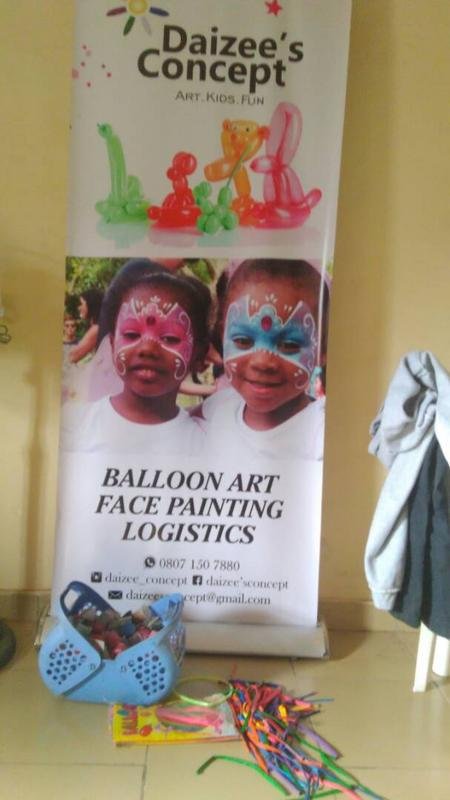 Our roll up banner and tools
Now we need something to keep the kids busy like a cake to celebrate with and some sweets and biscuits.
To support us as we try to restore hope to the younger generation.
We really would love to share a cake
If you want to ask any questions, feel free to reach me on steemit chat or discord app
Details of the event;
In my previous post the event was scheduled for today 14th February 2018, but due to some issues with the venue, my team and I are rescheduling the event for Saturday 17th of February 2018 in Lugbe and Gwarimpa Abuja, Nigeria.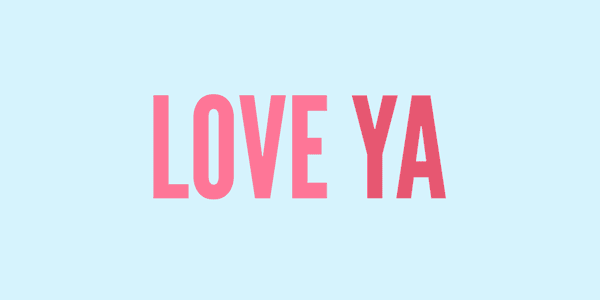 Thank you for reading!