Our friend Andrea needs your help.
She is a volunteer who has helped the children of the foundation and is characterized by the love, happiness and dedication that she puts into everything she does. Her vocation is to help ♥ ️. But today, she needs us.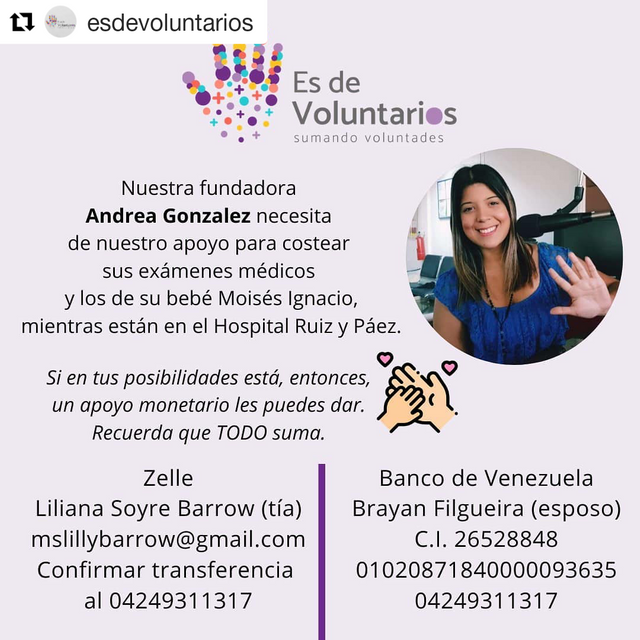 Andrea Gonzalez is currently in poor health at the Ruiz y Páez Hospital, located in Ciudad Bolívar🏥. So if it is among your possibilities, you can help us with a monetary contribution💰 or by sharing this image🤳.
Contribute your grain of sand! It all adds up! We will thank you from the heart! 💛
Andrea's medical diagnosis is: Sepsis Infectious Endocarditis (generalized infection in the # heart) that adds to her congenital long QT syndrome (heart rhythm disturbance) 💉.
Today we receive the unfortunate news that her premature baby passed away. But we can save Andrea's life.
Remember the words of the philosopher Aristotle: "What is the essence of life? Serve others and do good" 😉 ♥ ️.