Khalsa Aid: This Sikh Relief Organisation.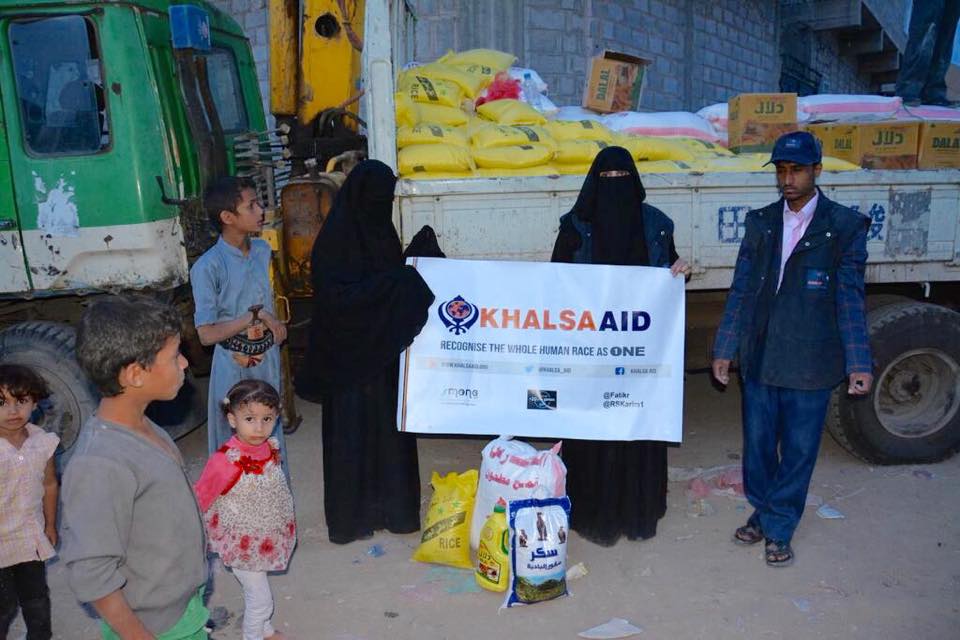 For those of us in India, the concept of 'Langar' is pretty self-explanatory. It's a service of free food that is mainly distributed in Gurudwaras to those in need. Rations for 'Langar' service are provided by those who can afford donations and thus, Langars have come to be known as one of the good ways to contribute to charity if you want to help out people in need.
While this form of charity is already flourishing all over India, a non-profit Sikh organization by the name of Khalsa Aid has taken the concept of 'Langar' and applied it to provide relief all over the world. Be it a humanitarian crisis in Syria or disaster assistance calls in Bangladesh, their volunteers have been associated with relief efforts throughout the world for almost two decades.
Founded in 1999, the Khalsa Aid organization is based on the principles of selfless service and universal love. Their first mission assisted the victims of the war in Yugoslavia along the Albania-Yugoslavia border. Refugees were provided with food and shelter during the war and that is how the organization came into existence.
Recently, the Sikh volunteers were in the news for being the first responders in Bangladesh to help the Rohingya Muslims fleeing Burma. The volunteers stationed themselves in the village of Tefnak in Cox's Bazar area which became a crossing point for the Muslim refugees.