✴️ LET'S GIVE AWAY SOME FREE "STEEM MONSTER" BOOSTER PACKS! 🎉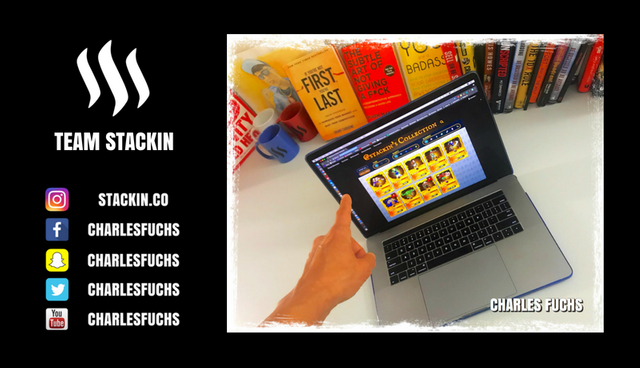 "No one is responsible for you to become successful, it's your duty to get the job done." ~ Charles Fuchs.
WHAT'S UP STACKERS!
It's been a about a week since I talked about Steem Monsters. You know how it is... I tend to get busy and distracted with my everyday life kinda stuff. 🤷🏼‍♂️
No Excuses, Right Charles? You got the right, I'm back talking about the game so lets start giving away some Monster Booster Packs! 
There were some news came out Today that you can start buying "Monster" packs with BTC, LTC and BCH. This is a good thing as it will help people hold more Steem and SBD in their possession.
Here Are The Simple "STACKIN MONSTER" Contest Rules: 👨🏼‍🏫

Post a *Comment about Steem Monsters.
Must *Resteem this post.
*Upvote This Post (only if you want). 🤣
I'll Pick THREE (3) WINNERS by Random.

How simple was that, pretty easy right? Tomorrow, I will pick Three (3) Winners based on how good and/or creative your comment are.
The game is growing on a fantastic pace and so many people are just dying to play the game when it comes out in a few months... so start "Stackin" those decks!
Keep On STACKIN! 💞

P.S. For those who's interested in following my "Content" and "Daily" Posts... you can just follow me @stackin to get my updates.
*Stay Tuned for my weekly "STACKIN Steem Contests" where I've givin' out $1,000's of Steem, SBD, and Merchandise to fellow Steemians!
---



---