Chess Puzzle of the Day (Apr 14, 2021) | Problema de ajedrez del día (14-Abr-2021)
♔♞♙ Chess Puzzle of the Day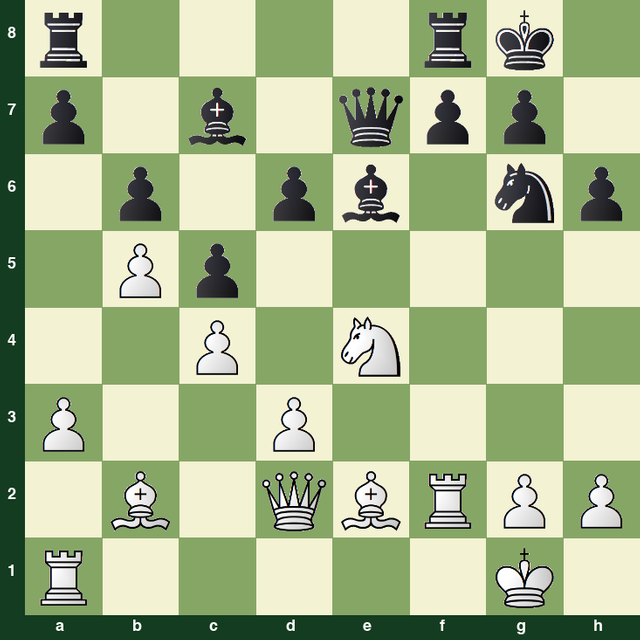 *** White to play and win ***
When you approach a tactical position, you can solve it by intuition or by analytical thinking. The current position, in fact, could be a good example of this. After a brief, fresh look at the position, what would you play? Once you've decided, begin a more meticulous analysis to work out the details. Do you like this approach? It's one of Mark Dvoretsky's training secrets.
Do you want to exercise your tactical skills a little? Then solve this chess puzzle. Indicate the correct move and a full continuation. If you want, you can point out the tactical motives and other patterns present.
I also want to invite you to participate in the different chess tournament on lichess.org. If you play chess online, join in! Free registration.
More information about this series of posts.
---
♔♞♙ Problema de ajedrez del día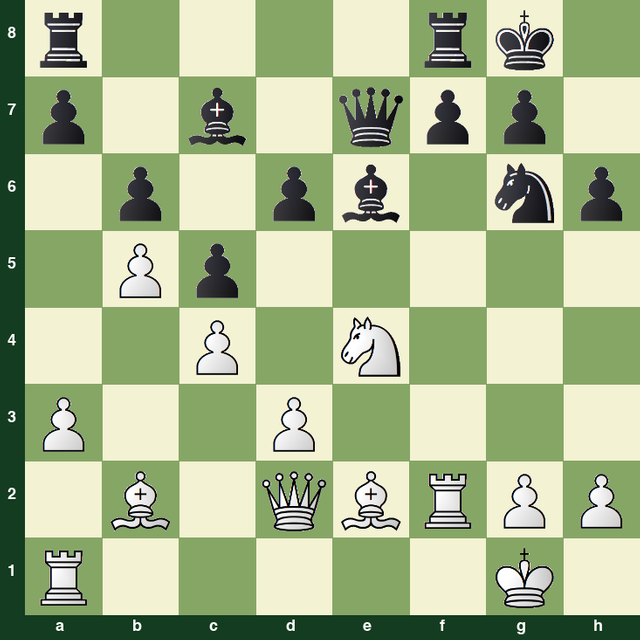 *** Juegan blancas y ganan ***
Cuando abordas una posición táctica, puedes resolverla por intuición o por pensamiento analítico. La posición actual, de hecho, podría ser un buen ejemplo de ello. Tras una breve y fresca mirada a la posición, ¿qué jugarías? Una vez que te hayas decidido, empieza un análisis más meticuloso para resolver los detalles. ¿Te gusta este enfoque? Es uno de los secretos de entrenamiento de Mark Dvoretsky.
¿Quieres ejercitar un poco tus habilidades tácticas? Entonces, ¡resuelve este problema de ajedrez! Señala la jugada correcta y una completa continuación. Si lo deseas, puedes señalar los motivos tácticos y demás patrones presentes.
También quiero invitarte a participar en los diferentes torneos de ajedrez en lichess.org. Si juegas ajedrez en línea, ¡anímate a participar! Inscripción gratuita.
Más información sobre esta series de posts.