Chibera - Tell Us About Your Characters Story - $200+ in rewards
Chibera is now throwing its first writing contest!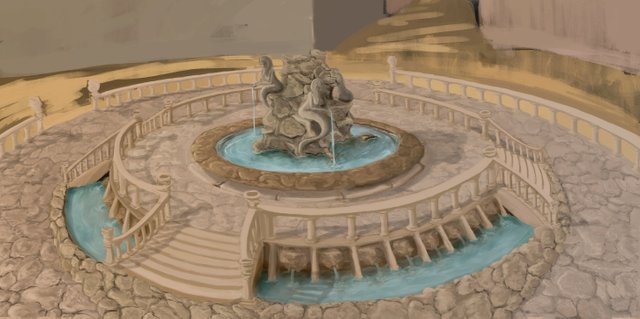 ---
Basic Storyline of Chibera
We welcome you to Chibera, a land that is still recovering from being torn apart and mutated by an explosion that was caused by a mana experiment centuries ago. Because of this accident, a tree was mutated into what is now called the world tree, along with the mutation of humans, elves, dwarves, and animals which lead to the rise of multiple new intelligent bipedal species.
Some races are now fully dependent on the mana for technological, economic, cultural reasons and some even need to consume it just to survive. This has caused a rift between some of the factions and a fight for control over as much of the resource as possible. The only mana sources now in the world are hard mana crystal deposits and the power that the world tree provides which is the only replenishing resource. This has lead to factions fighting for the resource for their own selfish reasons.
Write a role-playing style story for your character.
Example:
This town feels so strange. I've never seen so many kinds of people and such an abundance of beautiful people dress very nice. I hope it's not to hard to find work, so I can have nice things like them and show them I'm something more than just a country bumpkin.
Since arriving in this land I'm finding many things that remind me of my friends and family. I hope they're doing well, and miss rover( Sheepdog ) I really wish I could have brought him.
Side notes:
Adding side story to the character, like how a friend or friends have come with you on your journey. Maybe talking about the weapons you're looking to find and the journey to find those items. Adding depth to your story can go a long way.
Basics to work with:
Races: Elf, Humans, Dark elf, Dwarf
locations: mountains, seaside, grasslands, forests
You have until September 27th, 2018 to submit your posts
---
Contest Rules:
500 words minimum
Multiple entries are allowed
No plagiarism
Illustrations allowed with your story
Prizes:
1st 40 steem, level 3 perks / 5000 cash shop points
2nd 20 steem, level 2 perk rank / 2500 cash shop points
3rd level 1 perk rank / 1000 cash shop points
---
Contact us on our social media accounts or discord!

Resteem and Upvote To Help Us Out
---
Be sure to also visit and like our social media
Chibera Facebook | Chibera Twitter
Chibera Instagram | Chibera Discord