children show up on stage
Medina Bilingual Pre School is optimistic to support the growth of students' talents. This time the institution of Early Childhood Education that carries the concept of Qurani & Talented kids is held Students Stage.
Dozens of kindergarten and PG students Medina Bilingual Pre School seemed enthusiastic following the student's stage which is packed in hafiz Quran contest and dance creations that are held in Medina Village Hall Jeulingke gampong. Banda Aceh, 28/8/2017.
Medina Student's Stage is deliberately held as a container for earners to channel the talent as well as to foster self-confidence Medina students to be able to appear before the public.!
l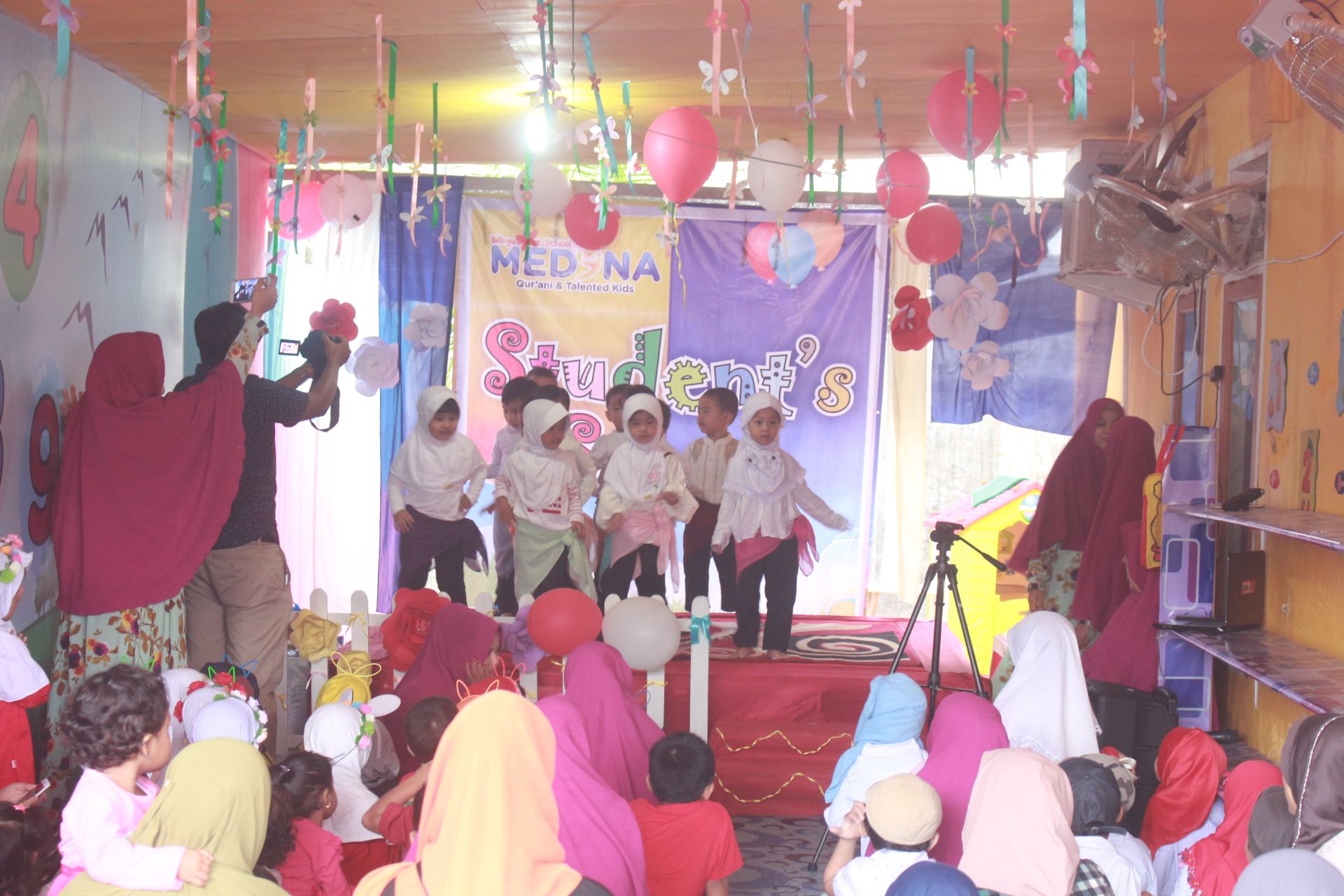 IMG_7344.JPG