How does the new central bank president affect BitCoin?
China has appointed a new president for the country's central bank, the People's Bank of China (PBoC), which can positively influence the future of Bitcoin and the local currency market.
Chinese People's Bank's new manager supports free market
President Xi Jinping brought an economist, known in the United States as a free market supporter, to his executive seat. Yi Gang, who previously served as Executive Vice President at the PBOC, took over the task from Zhou Xiaochuan, who has been managing the public bank for 15 years.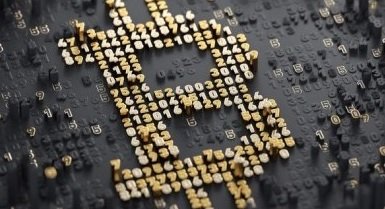 President Xi is taking steps to create a new economic policy by bringing similar-minded party members into strong positions.
The most prominent of these changes was the promotion of Liu He as Deputy Prime Minister. With this promotion, Liu He was brought to the position of central bank inspector, which means that the country has become an economic victor with an effective role.
The fact that Liu and Yi are high-level economic "minds" of the country shows that after 2015-2016 the market turmoil has taken a step towards re-evaluating the policies put into force and creating new financial markets.
Eswar Prasad, former professor at Cornell University and former chairman of the International Monetary Fund (IMF) China, said: "Liu and Yi have a common understanding of the need to combine market reform and liberalization with more effective regulation." He has comment.
Yi Gang spoke in a press statement last week about how China's capital balances of liberalization seem necessary to encourage foreign companies to invest in China. Likewise, it is observed recently that many press conferences have expressed opinions on ways to encourage foreign investment.
Although President Xi is not included in the plan to launch a cross-border flow of capital in the October congress of the past year, when he presents a development plan, it is certainly one of the obvious targets of his predecessors.
Unlike its Western counterparts, the People's Bank of China is not an independent institution. Leaders are shaping the bank's policy with the task of determining credit and deposit rates. Ironically, these strict controls over the Yuan pave the way for the use of digital currencies in the money market.
China needs an alternative to currency
Ripplenet recently signed a treaty with China-based payment service provider LianLian International. Lianlian; While China is transferring funds between the US, Canada and Europe, Ripples will use xCurrent, a centralized software payment system. Ripple CEO Brad Garlinghouse about the treaty:
"(Ripple) has opened a very new door for the largest e-commerce market in the world".
The Ripple agreement is proof that an alternative method is needed to secure foreign fund movements from China and China, the second largest money market in the world, with only a small fractional difference from India and an annual volume of $ 57 billion. Executive Yi and Deputy Prime Minister Liu's free-market advocacy approach may result in China's rigid regulations on crypto money, a visible international financing option.