Please help my Chinese student battling leukemia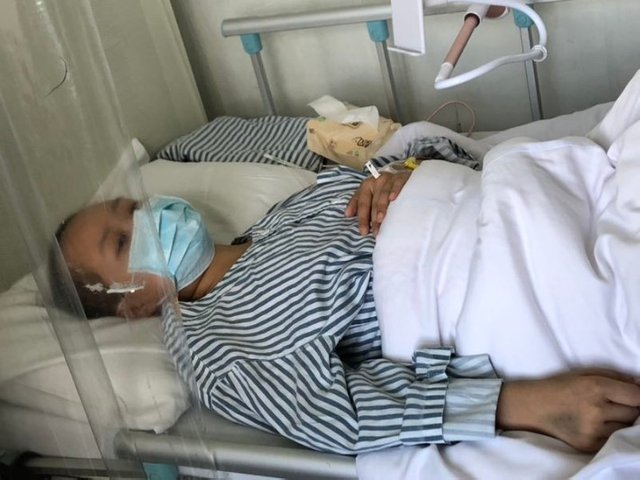 My usually vivacious student Joan Xie Qiong is battling leukemia in a Guangzhou hospital.
ZHENGZHOU, HENAN, CHINA -- One of my Jishou University students, Joan Xie Qiong (谢琼), 24, is battling leukemia in a hospital on Guangzhou. She has already had one round of chemotherapy, and now we need to raise funds for the second round of chemo and a bone marrow transplant (type O) to help her win her fight.
While a crowdfunding campaign in China has raised 218,000 RMB toward a 1,000,000 RMB (US$147,000) goal so far, it does not have an international reach. Platforms such as GoFundMe do not have access to the Chinese banking system, so I've taken it upon myself to write this appeal for donations to help out one of my most dear students.
After reading the information below, if you have any questions, please leave a comment. It will not be made public. Alternatively, you can contact me via email or my Twitter account (@liguy743).
ABOUT JOAN:
Xie Qiong was born to a poor family in Songyu Village, Paitou Township, Xiangtan County, Hunan Province, did well on her college entrance exam, and entered Jishou University in 2013 to study Business English. I taught her for two years. She had been working in Shenzhen in foreign trade until she fell ill in May, and was subsequently diagnosed with leukemia. Her older sister died of the disease when Joan was 3, and her father, too, when Joan was 14. Now her mom is left to face the same ordeal again, but not entirely alone. Her classmates, teachers and co-workers all adore Xie Qiong, who was always vivacious and hard working at university and at her workplace. They have organized a volunteer unit to help Joan and her mother with transportation, food, supplies and fundraising.
Joan was one of my most energetic and voluble students. She participated in nearly every speaking competition, was an accomplished dancer, and was active in class and university activities. She did volunteer work with rural children whose parents work in the big cities. She's normally a dynamo of positive energy, and to see her bedridden breaks my heart.
Her initial treatment was in the Eighth Hospital of Zhongshan University in Shenzhen. As the family has no medical insurance, a previous crowdfunding campaign raised 300,000 RMB to cover the first round of chemotherapy. Following that successful treatment, Joan was transferred to Guangzhou South Hospital. There, the hospital has required a reserve of 1 million RMB for a second round of chemo and a bone marrow transplant (type O blood). We are struggling to raise those funds, as you can imagine. This kind of leukemia has a high survival rate, once the necessary treatment is done in time. To put it bluntly, we are racing the clock.
HOW TO DONATE:
Western Union charges a minimum of $5 for international transfers, which can be deposited directly into Joan's bank account. The bank name is China Construction Bank (中国建设银行 ), Xiangxi Jishou branch (湘西吉首支行 ), her account number is 6217 0030 4010 1254 974, and her phone number is 18565612587. If you need it, the country code for China is +86. Her name once again is Xie Qiong -- Xie is the family ("last") name.
If you have a Chinese bank account and Alipay, you can contribute through the crowdfunding page set up for Xie Qiong.
If you have a Chinese bank account and WeChat Wallet, you can contribute at the same site.
For small donations, you can send them to my PayPal account https://paypal.me/JohnWheaton and I will transfer the equivalent amount in RMB to Xie Qiong.
If you prefer using cryptocurrencies, you can send to any of the addresses listed at the end of this post. I will handle the exchange into RMB. Of course, you can also use Steem or SBD, and any proceeds from this post will go to Joan. If you plan to send more than $100 worth, please let me know in advance.
Bitcoin: 1WJb7fCkc3WHJtZ7hS4BGrDzhvbpRaHVQ
Litecoin: LeStkUJWkxV54e56CK3qEwYeM4oowqPzWy
Ethereum: 0x044Ab01801310cD9FD79d306E75EC57bA4Fe0bA2
Ethereum Classic: 0xFDe08250B8681e555CE197aE6a00b4060c0bBD37
Dash: XuUKuNDRY8fZT9Y2G8GtE1Z65REEKT5eGs
Bitcoin Cash: qzjz8gun6y985tdz6yarj7cgt9eyeqquxc7algmtnr
Ripple XRP: rHDzZ7MERMQXW5wQu1pMTYX648o1XQGuX8
Cardano ADA: DdzFFzCqrhsoQhbXVvSJV42A7YGKUhxsiBkzoWkxqj1pLBeebVYcJF6A1svGjXLYdGrHQFDPF5ythtxUB5dur8fyJWVdV1gRMtoW7BT8
Monero XMR: 45p1syhQJAL9BiL7rBojxvShSFonye9aBRXkSincGPwQ5FjGWQ5mDeqE9xvwEeJsGBNQpNB34GrvDP4sVey7dZGQMeX3172
XEM: NCVQND-T2ZXIO-6EVE2U-5R3UVF-VDVKWA-PXLIZ7-Q2ND
Zcash: t1PvaCmrCAk4ZpaCjNR2aPqTrqUQ74Wdmc9
To allay any suspicions readers might have, I am reprinting the photos and medical information included on the Chinese crowdfunding page. Those of you with medical knowledge can probably verify the test results, though they are all of course in Chinese.
And here are some photos I took of Joan while she was at university.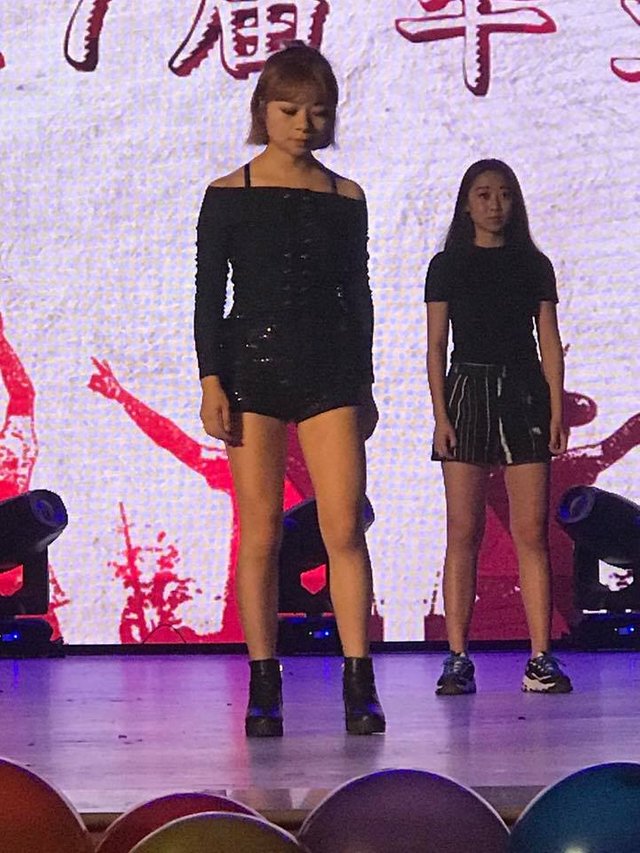 Joan dancing at the graduation party, June 2017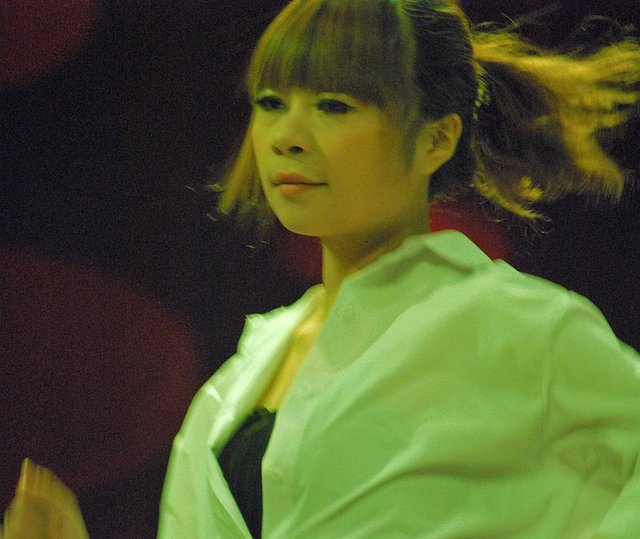 Dancing at the Christmas show as a freshman
I will continue to provide updates about Joan's condition and the progress of the fundraising campaign. Thank you for any help you can give.