BIBLE DOCTRINE SURVEY - GOD'S IMMUTABILITY - Part 13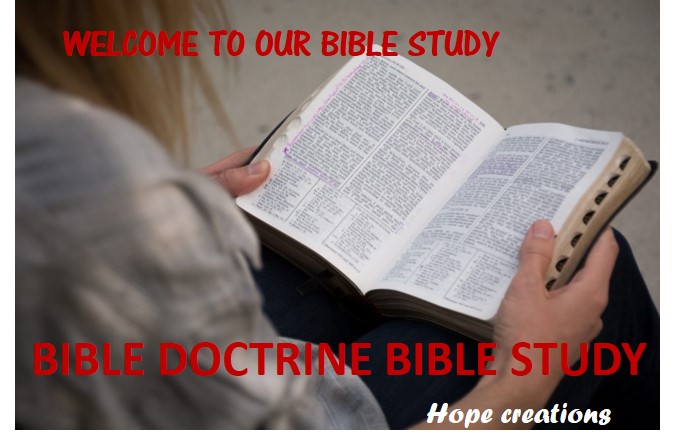 I pray that the Holy Spirit will reveal all that we are going to do in this studies.
" 1 Cor 2: 10 But God has revealed them to us through His Spirit. For the Spirit searches all things, yes, the deep things of God."
WE ARE BUSY WITH THE STUDY OF GOD AND HIS ATTRIBUTES. HE IS SO GREAT AND WONDERFUL, THERE ARE SO MANY ATTRIBUTES, THE NEXT ONE WE ARE STUDYING IS IMMUTABILITY
IMMUTABILITY
MEANING: God cannot change for better or for worse; nothing can be added to or subtracted from God.
KEY VERSES:
James 1:17 "Every generous act and every perfect gift is from above, coming down from the Father of lights; with Him there is no variation or shadow cast by turning."

Numbers 23:19 "God is not a man who lies, or a son of man who changes His mind. Does He speak and not act,or promise and not fulfil?"

Malachi 3:6 "Because I, Yahweh, have not changed, you descendants of Jacob have not been destroyed."

Hebrews 1:10-12 "10 And:
In the beginning, Lord,
You established the earth,
and the heavens are the works of Your hands;
11 they will perish, but You remain.
They will all wear out like clothing;
12 You will roll them up like a cloak,
and they will be changed like a robe.
But You are the same,
and Your years will never end."
Hebrews 13:8 "Jesus Christ is the same yesterday, today, and forever. 9 Don't be led astray by various kinds of strange teachings; "
EXPLANATION
God always acts in perfect harmony with His character

God is not influenced by emotions or circumstances
Ezekiel 24:14 "I, Yahweh, have spoken.
It is coming, and I will do it!
I will not refrain, I will not show pity,
and I will not relent.
I[f] will judge you
according to your ways and deeds.
This is the declaration of the Lord God."

God's attitudes and actions are always consistent.

God can be trusted
1 Samuel 15:29 "Furthermore, the Eternal One of Israel does not lie or change His mind, for He is not man who changes his mind."
This concludes the study of God's attribute of IMMUTABILITY.
Source: Bible training for church leadership, Bible Doctrine Survey - Course no. 4
Biblegateway.com
Thank you so much for reading and studying with me, I am praying for and thanking God for everyone who does these studies.
If you have any prayer request leave it in the comments.