Where Jesus Feeds His Flocks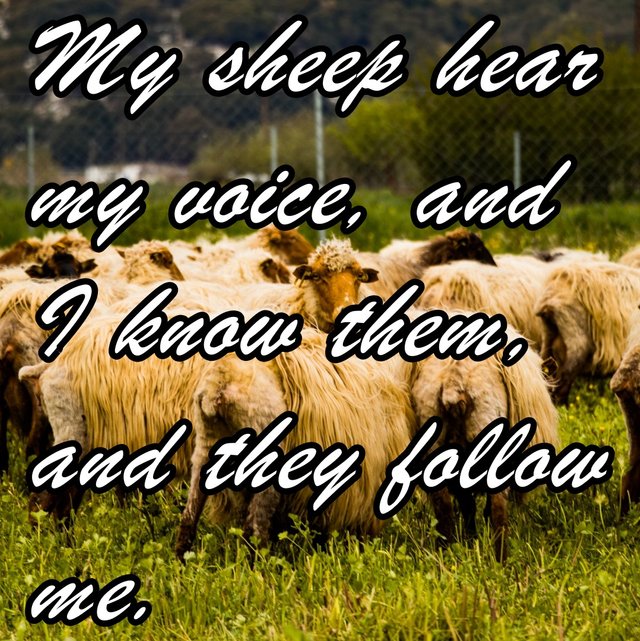 Song of Solomon 1:7 (KJV)
Tell me, O thou whom my soul loveth, where thou feedest, where thou makest thy flock to rest at noon: for why should I be as one that turneth aside by the flocks of thy companions?
One of the most necessary things a child of God can learn is where Jesus feeds His flocks. Oh, sure, there are plenty of pastures in the world and there are a lot of companion flocks, places that look like, sound like, and act like they are the flocks of God.
The wise Christian does not want a near pasture or a comparable substitute. The wise Christian can't be content with something close to the Lord's pasture. He or she longs to feed among the Lord's flock. He or she seeks to lie down where Jesus leads His own.
John 10:27 (KJV)
My sheep hear my voice, and I know them, and they follow me.
To my readers:
First of all, thank you! It is a great joy to me to know you read the thoughts and lessons God has given me in His word.
Secondly, I would love to hear from you. Please feel free to leave comments.
For this and more than 5000 earlier Daily Visits with God visit https://mckenzie-visit-with-god.blogspot.com. There you will find daily visits going back to 2006.
If this blog has blessed you, please subscribe to my feed and share it with others.
Donate to Bible Baptist Church every time you make an Amazon purchase through this link, https://smile.amazon.com/ch/91-1265824
For more resources from Pastor Marvin McKenzie visit http://puyallupbaptistchurch.com.
My books are available at:
My author spotlight at Lulu.com:
http://www.lulu.com/spotlight/marvinmckenzie
My author Page for Kindle/Amazon
http://www.amazon.com/author/marvinmckenzie
Song of Solomon 1:7 (KJV) Where Jesus Feeds His Flocks
Photos from pexels.com