THE REDEEMERS LIGHT
Hi folks, its with much joy that i present to you my musings on the souls struggle with the light of Gods love....I hope that it would truly bless your souls....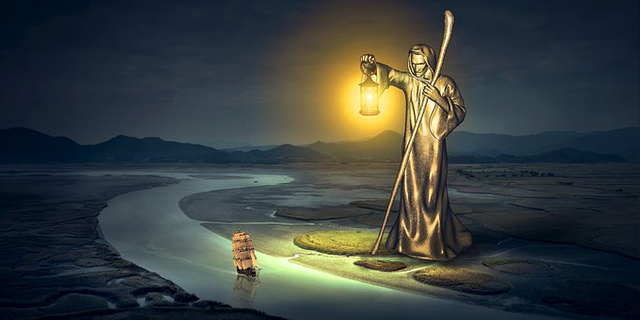 Image Source
The soul needs to be fed with light, if it is to remain free of the darkness!
But the darkness comes as a deceitful shroud, seeking only to snuff out the light.
Unfortunately, man is born with a tainted mind, and so more often than not,
darkness reigns instead of light!
We are drawn more closely to the shadows,
our appetites whet by the malicious brew of sin.
Alas we by ourselves shut out the light
even when the redeemer relentlessly beams His love to our hearts.
'God save my soul', seems to be a mockers call;
for the very soul that needs saving does not truly seek the redeemers light!
And so the struggle continues, the light of the redeemers love seeks to
shine in the darkness of the human heart, to cleanse and purify the soul,
to give hope to a world void of hope.
In the darkness, the soul struggles, sin seems to prevail;
but the redeemers light cannot be shrouded, its eternal power
beaming forth for the salvation of the soul!
Please feel free to comment, upvote, resteem and follow.....Cheers