Speak to yourself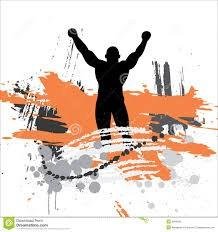 Memory Verse: "Why art thou cast down, O my soul? and why art thou disquieted within me? hope thou in God: for I shall yet praise him, who is the health of my countenance, and my God" Psalms 42:11
One of the ways to know that a man is defeated is by bowing down his head. In their defeat, they take offence blaming others for not encouraging them and lift their burdens. No one can correct, rebuke you sincerely except yourself.
Stop looking down on yourself, make a right decision today. Speak the Word of hope and make your life turn a new shape.
Brethren in the Lord, I may not understand the severity of your troubles but all I know is that worry can't solve problem, it only add to it. I might not have been through your kind of pain but I know vividly that the only solution to any pain at all is faith in God. If therefore faith is the solution. Then your faith must be built on the Word of God through your confession. You must always speak to yourself. Rebuke your soul that is weary and tell it to rejoice because there is hope in God.
Don't wait for pastors, friends and relations to come and lift you out of burden; speak the word of hope to your self. Learn from David in Psalms 42:11.
It's sure that your victory is certain as you engage yourself in the application and bold declaration of God's Word.
PRAYER: My soul, I speak to you to receive afresh anointing to be joyous everyday of my life.