Hi December🎶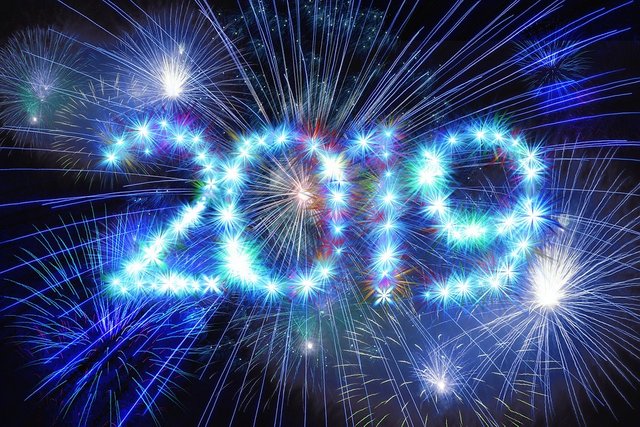 ---
Today is December 1, the day that begins the last month of the year 2019, a year that has been a box of surprises for many, where people promised to fulfill their goals and achieved much more than a wish, I know that most carried out activities who would never think they would, youth enjoyed their parties and family gatherings were crazier than in previous years, couples laughs and passionate kisses were heard. Pets were always with their owners to accompany them on long nights of work and study, mothers wore at three meals a day so that their husbands and children would be grateful to have such a talented mother. The parents, leaving work to be with their family, felt happy about what they have built, the children are running around the house with their toys or watching movies with the cousins.
I listen to the achievements of the workers upon receiving their payment, to the tailor-made teachers to teach young people, to the doctors of saving lives and a lawyer to defend their client. Many birthday parties, many cake bites and a lot of gifts that were opened with enthusiasm, the bells of a church rang because couples became husband and wife, I hear cries of a newborn in the hospital, the mother made a Good job of bringing it to the world. I see teenagers celebrating their graduation party and grabbing their degree, as college students putting on their graduate gowns, they were all happy and I appreciate that they are making them.
Oh, now I hear fights, they are very strong fights, the earth is having problems ... Why is there so much garbage? Why does ice melt? What is happening? Wow, I see a march on human rights, the laws are being saturated with corruption, they are abusing us. The Amazon is burning! Help! Countries are having economic and social problems, there is much disagreement, many debates on the air and dialogues are not serving. Families are getting sick, children are no longer eating well, parents are working 14 or 20 hours for a miserable salary, goodbyes are more painful ... Let everything stop please, I don't want to see more pain, I don't want to see more crying, I just want peace, I just want peace.
Wait... I see a light, a beautiful and serene light ready to shine ... Will it be a star? A flashlight? A new Sun?
No, it is not a star or a flashlight or a sun, it's life. Full and healthy life, someone was born again and is shining, how beautiful is that bright light. I see him cry, sing, shout, laugh and sleep. She is eating, oh no, she got sick, she is vomiting ... Wait, she got drunk haha ​​that funny, she met a girl, the girl is beautiful and she is also beautiful.
They are two beautiful women falling in love, giving love and affection, parents do not accept them and they just want to live in peace. They went to live in another country, I see that they are working very hard, they cry for not having anybody's help but they see and rejoice their hearts, they are celebrating because they bought a house and a car, now they want children.
What? Are they going to adopt? Wow, I thought there was another way. The child is an Asian, that sweet and small, the breasts are happy and love the child, the child feels loved. The boy is mute, but he is intelligent, very intelligent.
I see another light, it is off but hesitates because it wants to be seen by someone, is a man and is in depression, his wife died and does not feel happiness. I hear the door open and her daughter enters, she is sad because her father does not want to be alive, she tells him that he wants to spend Christmas with the being he loves most, he loves his father at Christmas, he accepts and changes his face.
I see Christmas lights on the roads, I see families trying to improve their economic status and couples who still love each other despite everything...
This was the case this year, a year of very pleasant and sad surprises but after all, people's lives are a roller coaster, nobody wants tragic situations but how would they understand the value of life?
This year taught me to be patient, bold and very humble. I cried, laughed, enjoyed and hated every moment that was placed on me and yet, I appreciate that this year has only 29 days to finish...