VIDEO GAMES: HOW CITIZEN FINANCE EMPOWERS YOU TO BE THE TRUE OWNER OF IN-GAME ASSETS

Video games do not only stimulate your thoughts. Those games can also help you learn many other things, including how to be strategic and how to tackle situations.
Yet, there is one other aspect of video games that isn't always considered. How can you make money from the video games you played?
Indeed, many video game players have been excited by the number of coins they won and the number of missions they completed. At the end of the day, the zeal with which they started playing the games will start to diminish because they didn't get anything in return.
It is high time you started making money from any video games you played. The coins you won in the game needs to be converted so you can use the same in real-world.
Those and many more are part of the aims of the Citizen Finance platform. This platform does not only make video games easy to play. It also takes it further by creating an opportunity for you to earn money from your gameplay.
How Possible Can that Be?
Understandably, you are wondering about the possibility of converting virtual money to physical money. All you should have in mind is that if it possible to convert cryptocurrencies to fiat currencies, such as USD and EURO, it is possible to also convert your winnings from video games to physical money.
That is possible on Citizen Finance via the dedicated game platform called Meta City. This is the first Role-Playing game that supports both the use of Non-Fungible Tokens (NFTs) and Blockchain technology.
It is also exciting to see that Meta City also allows the players to play the games across multiple platforms, as well as introducing them to Game Finance (GameFi). This is no doubt, a new era in video games, because you can now play different kinds of video games and earn from the same.
Game Ownership
The first thing that Meta City does is to return power over in-game assets to the players. That way, you can decide on how best to spend your earnings from the Meta City First Person Shooter game.
Multiple Use Cases for In-Game Assets
This time, in-game assets will not just be issued to you for the fun of it. Instead, you can now use these assets in different ways.
The first use case is that you can use your Meta City in-game asset as collateral when you want to borrow crypto assets on the Citizen Finance lending protocol.
Second, the in-game assets can be used as gift to friends.
Third, you are allowed to withdraw and sell your Meta City in-game assets on the secondary marketplaces supported by Citizen Finance. That way, you will get to spend your in-game assets.
Last but not least – your Meta City in-game assets can be staked on the decentralized pool. When you do that, you will be qualified to earn the Ciphi token.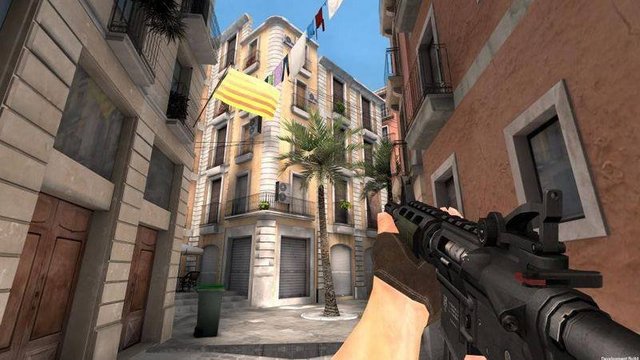 Conclusion
In-game assets can be used for many other use cases other than just being used within the video game ecosystem.
The Meta City First Person Shooter game introduced Citizen Finance proves all that to be possible.
USEFUL LINKS:
WEBSITE : https://citizenfinance.io/
• DISCORD : https://discord.com/invite/xqNxf63sHx
• TWITTER : https://twitter.com/citizen_finance
• WHITEPAPER : https://docs.citizenfinance.io/
• TELEGRAM GROUP : https://t.me/ccbountyportals
• MEDIUM : https://medium.com/@citizen_finance
• REDDIT : https://www.reddit.com/u/citizenfinance
• LINKEDIN : https://linkedin.com/company/arvrseco
AUTHORS DETAILS
Bitcointalk Username: Gopalwu
Bitcointalk Profile Link: https://bitcointalk.org/index.php?action=profile;u=2759913;sa=summary
Address: 0xEc4EB0949403Dd1b864fbb16a87D2CC640839DC9