Original Performance of Nocturne op. 9 no. 2 in E-flat by Frédéric Chopin (11/16/18)
Hello everyone! On Friday, I had the first piano recital of this school year (however, it is technically a performance class because teachers and students give constructive criticism and feedback). I wound up volunteering to go first because none of my peers did, so I decided to break the ice. I performed two pieces, the first of which, Chopin's op. 9 no. 2 Nocturne, I am including in this article. Here is a link to the second performance. This piece has been my introduction to the playing and compositional style of Chopin. At first I hated this piece because of how many ideas there are: ranging from dynamics, to articulations, to tempo changes, to expression in general. The caliber of these ideas was different than anything I'd played before, and it took me a while to get the hang of them. I will say it helped tremendously to analyze the composition harmonically and structurally. I often find myself doing this because it helps as a pianist to understand what the composer means to say (in a way) by providing me with the function of the different passages and how they fit together. It also gives me (as a composer) a tremendous respect for the composer. Perhaps I will upload my analysis within the next few days. However, until then let's just get into the performance. Here is my performance of Chopin's op. 9 no. 2 Nocturne in E-flat Major (thanks to @remlaps for recording):
Thanks for reading/listening to this! The support that this community provides is something which I immensely treasure. I intend two post part to of this later today, so make sure to keep an eye out for that. Hopefully I will see you later!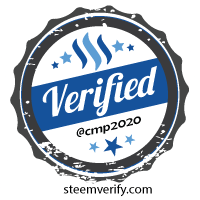 Also remember to check for: My weekly 7 post, As well as my composer birthday posts (Note) In order to encourage meaningful feedback on the platform, I will check comment trails of users who leave superficial comments (ie "Awesome post," or "Upvoted.") and will mute any users who exhibit a pattern of leaving "spammy" comments.