Premiere Performance of My Original Composition "Nocturne no. 1 in D-flat" (11/16/18)
Hello everyone! This is the second piece which I performed on Friday. If you wish to see the first performance, here is a link to that post. My second piece was my own first Nocturne which I wrote in the style of Chopin. I posted it here several months ago. Here is the link. Anyway, I showed it to my piano teacher after summer break was over, and he asked me to perform it (alongside the Chopin nocturne that I based its structure off of) at one of the fall performance classes. I intend to play this piece for my induction into the Tri-M music honors society. I will make school history by being the first person to perform an original piece for their Tri-M induction. I will probably post that performance as well, but for right now, here is the premiere performance of my first nocturne from Friday's recital:
Thanks for reading/listening to this! I intend to start posting more frequently towards the new year, so keep an eye out for that! Hopefully I will see you then!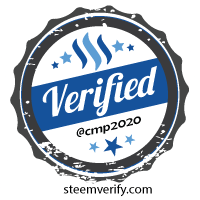 (Note) In order to encourage meaningful feedback on the platform, I will check comment trails of users who leave superficial comments (ie "Awesome post," or "Upvoted.") and will mute any users who exhibit a pattern of leaving "spammy" comments.