Re-learning Fantasie by Sylvius Leopold Weiss
For the past week, I've been taking a closer look at works by Sylvius Leopold Weiss. In the process, I decided to re-learn the popular Fantasie on guitar.
Weiss was considered one of the great lutenists of the baroque era, composing hundreds of pieces. Although maybe not as popular as Bach, Weiss' compositions have the same appeal for many people, including myself.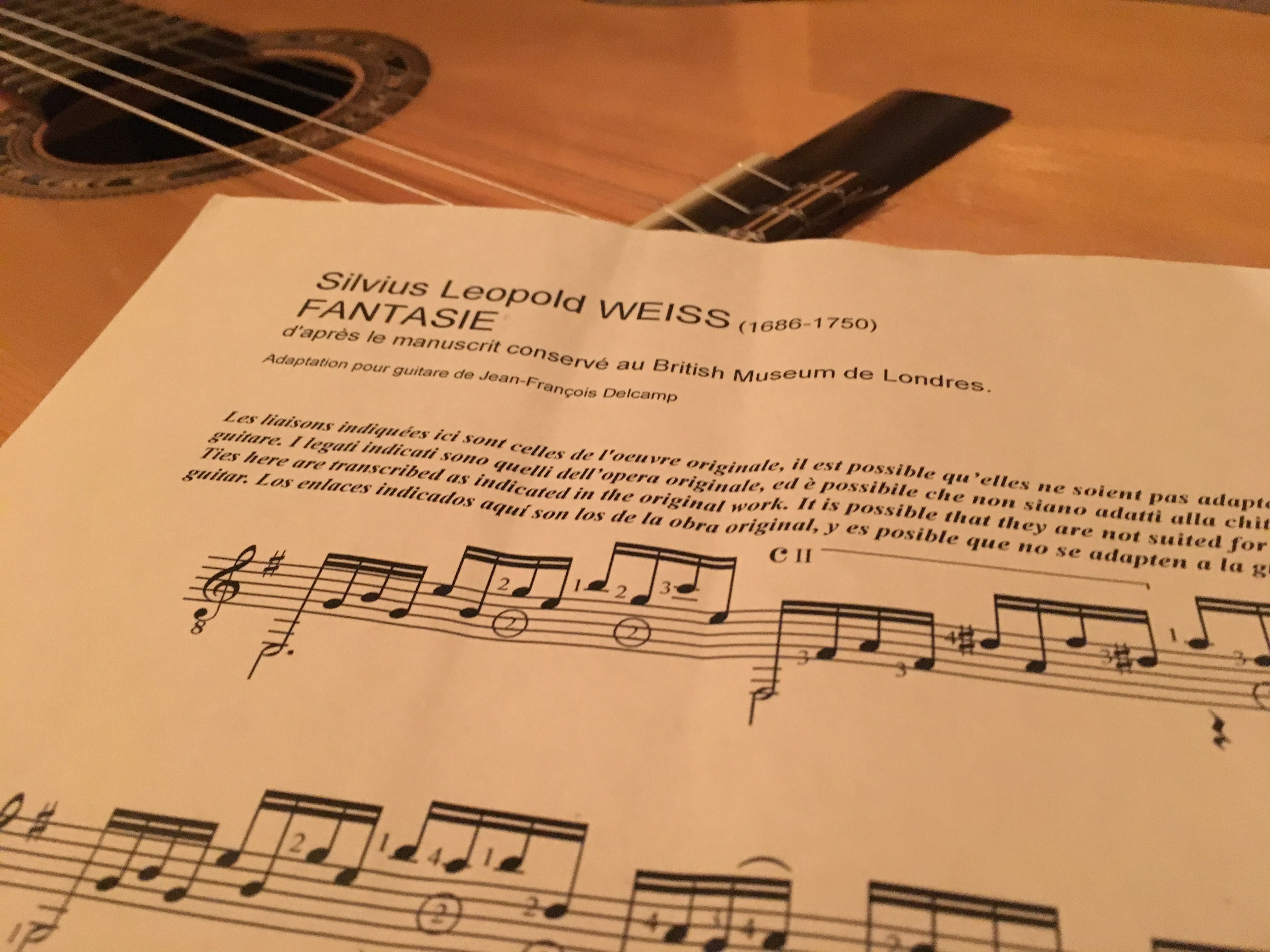 Here's a very good performance of the Fantasie. I do prefer the second section to be played a bit more slowly, but can't knock the performance here.
As I get more comfortable with the piece, I'll try to post a recording.
Hope you enjoy. Let me know what you think!