Valentine's Day : Offer her Clean Planet Account! | Saint Valentin : Offre-lui son compte Clean Planet !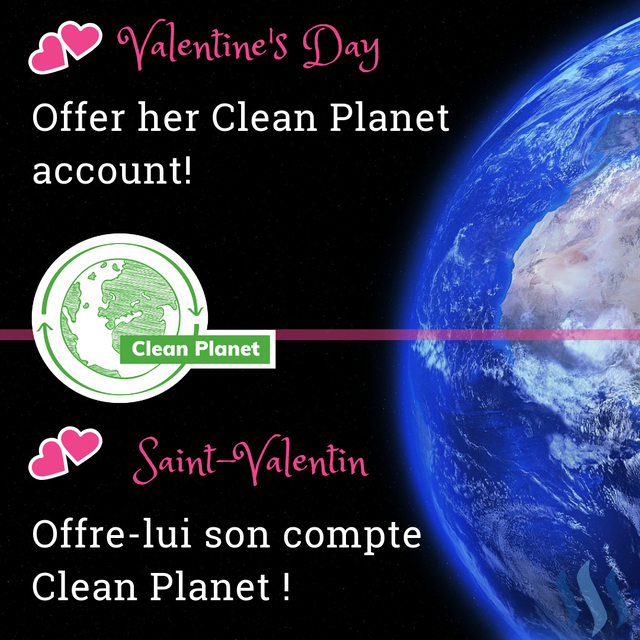 La Saint-Valentin
Aujourd'hui c'est la fête des amoureux et c'est une occasion supplémentaire de faire un petit geste pour la Planète : Offrez à votre Amoureuse ou votre Amoureux un compte Steem et Participez à ce fabuleux mouvement Clean Planet.
Notre Planète Terre n'attend que vous !
Si vous avez des questions ou besoin de renseignements, retrouvez la Team Clean Planet sur notre site internet cleanplanet.io ou sur notre chaine Discord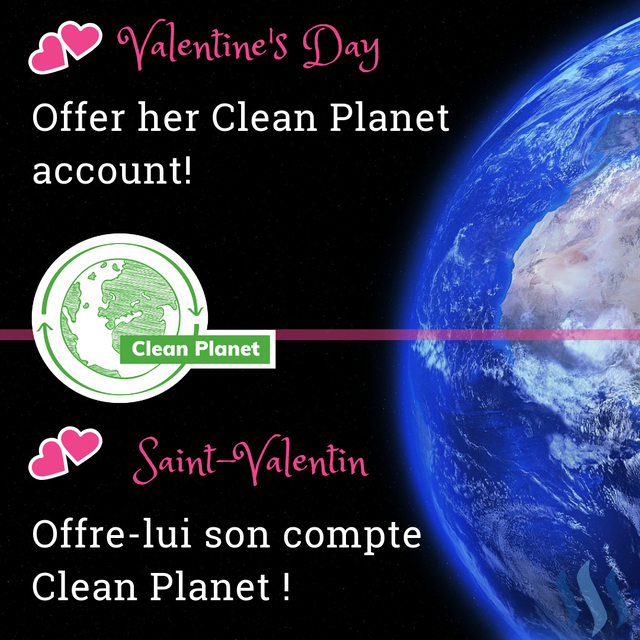 Valentine's Day
Today is the lovers' day and it is an additional opportunity to make a small act for the Planet: Offer your Lover a Steem account and participate in this fabulous Clean Planet movement.
Our Planet Earth is waiting for you!
If you have any questions or need more information, you can find the Team Clean Planet on our website cleanplanet.io or on our Discord channel

Check out our blog posts about:
How @cleanplanet works -
Who are we - One minute to understand - BIG ARTICLE - Participate and SMT