Mein @cleanplanet Walk am 15 April 🌎 | My @cleanplanet Walk on 15 April 🌎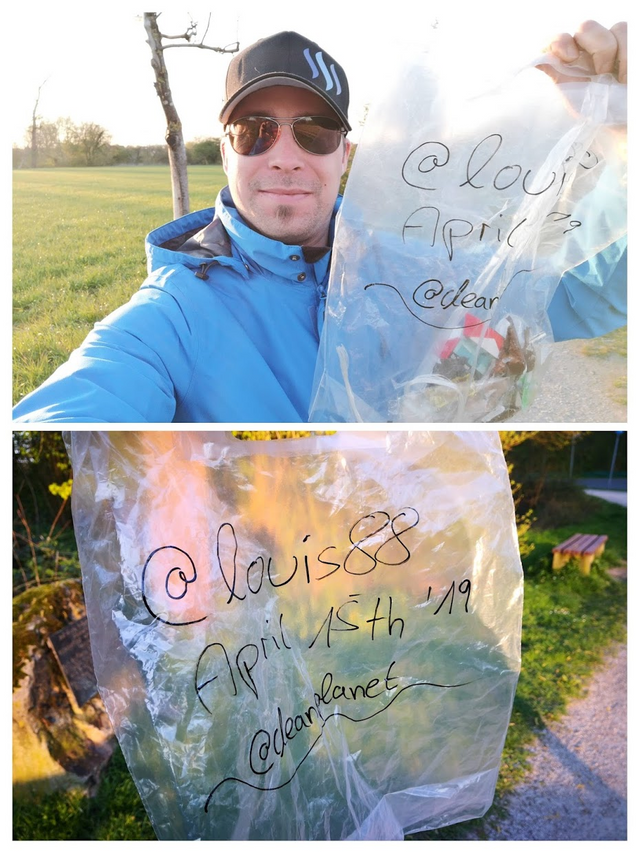 @cleanplanet Walk April 15th 2019 by @louis88
Hey Steemians,
heut hab ich nochmal das gute Wetter genutzt und habe draußen etwas Müll gesammelt. Die Reise ging wieder entlang der altbekannten Route die ich sonst auch immer für einen @cleanplanet Walk nehme. Und dabei habe ich nicht gedacht, das ich doch wieder in so kurzer Zeit eine ganze Tüte voll kriege. (Sehr Schade :()
today I used the good weather again and collected some garbage outside. The journey went again along the well-known route which I usually take for an @cleanplanet walk. And I didn't think that I would get a whole bag full in such a short time. (Very sad :()
---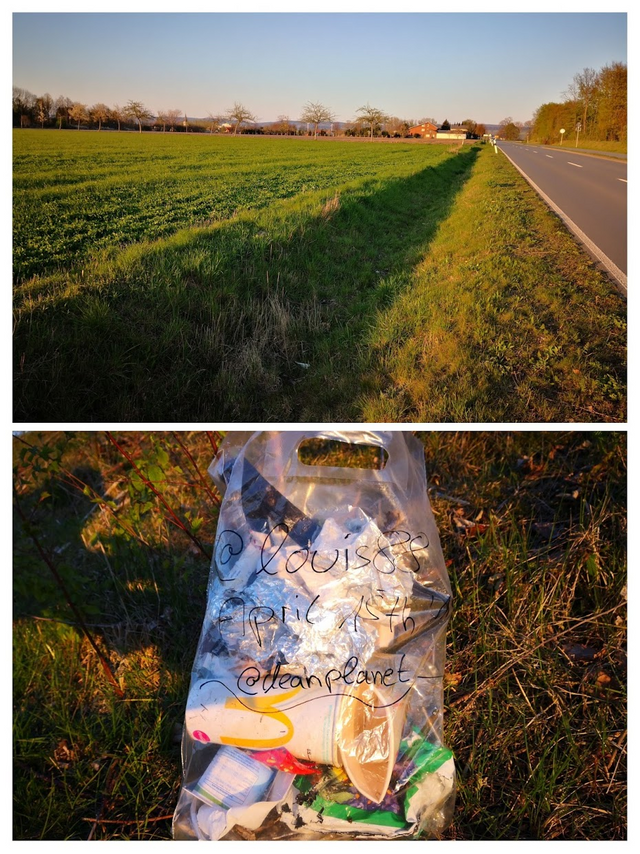 Entlang der Straße lag mal wieder echt jede Menge Müll herum. Was mich heute besonders gestört hat, waren die McDonalds Becher die mehrfach am Straßen graben lagen. Mindestens 3 Becher habe ich nur einem kurzem Stück gefunden und eingesammelt. Da frage ich mich immer, was geht in solchen Menschen vor, die den Scheiß einfach aus dem Fenster werfen. Einfach nur verdammt Rücksichtslos. :(
Along the street there was a lot of rubbish again. What I was particularly bothered about today were the McDonalds cups that were lying on the street several times. At least 3 cups I found and collected them. So I always ask myself, what is going on in such people, who just throw the shit out of the window. Just fucking ruthless. :(
---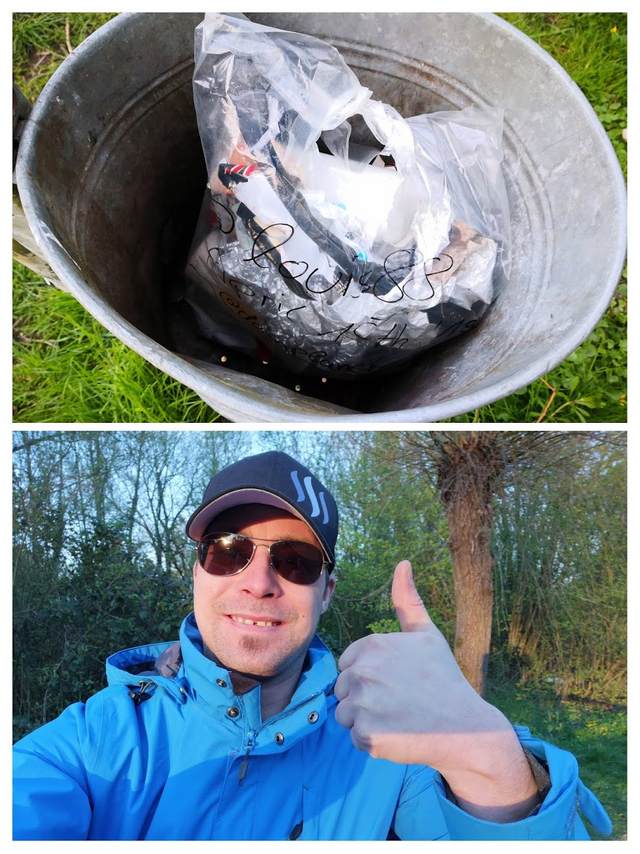 In sehr kurzer Zeit war meine Tüte voll. Ich bin dann noch ein wenig spazieren gewesen um das schöne Wetter zu genießen. Schlussendlich ist der Müll dort gelandet, wo der Rücksichtslose Mitmensch es hätte selbst reinwerfen soll. In den Mülleimer.
Diese Aktion ist eine Beiteiligung am @cleanplanet Projekt und auch DU kannst daran teilnehmen die Welt zu einem besseren Ort zu machen. Für die Umwelt, für das Ökosystem und unseren Planeten. Unser Planet ist der einzige den wir haben! https://cleanplanet.io/
Danke!
In a very short time, my bag was full. I went for a walk to enjoy the beautiful weather. Finally the garbage landed where the ruthless fellow man should have thrown it himself. Into the garbage can.
This action is a contribution to the @cleanplanet project and also YOU can participate in it to make the world a better place. For the environment, for the ecosystem and our planet. Our planet is the only one we have! https://cleanplanet.io/
Thank you.