Cleanplanet #10/Litterwalk #15
Hey, Steem fam! I thought it was time to do another #cleanplanet #litterwalk, since it's a pretty nice day today here in Denver.
But before I get into the lovely photos of trash, I have a serious question: why is the snow rust orange on the lawn over here?? O.O Do I live in a toxic waste superfund site? What the fuck?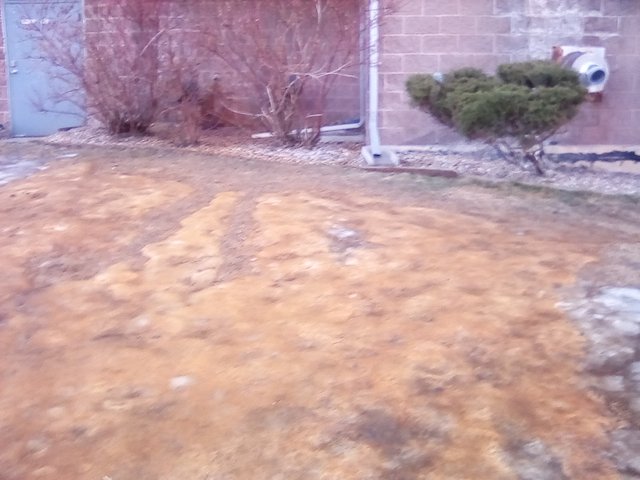 I DID NOT PHOTOSHOP THIS. WHAT THE ACTUAL FUCK.
Moving on...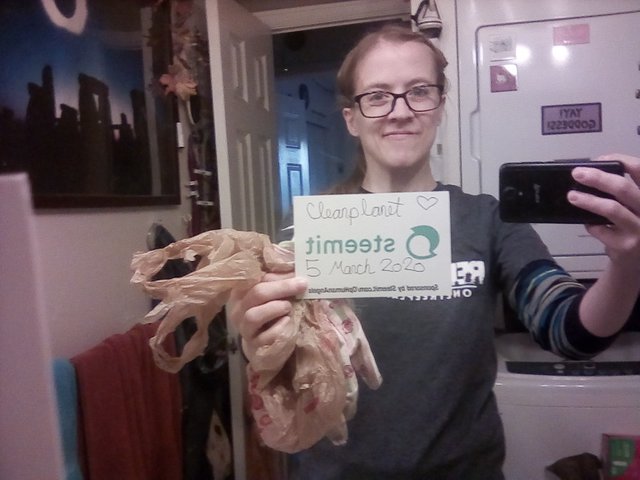 If you ever doubted that I really was writing mirror backwards for my little date sign cards, you can tell when I use one of the preprinted OHA cards I was sent, lol. Or my t-shirt.
I couldn't decide on the most random find of the day: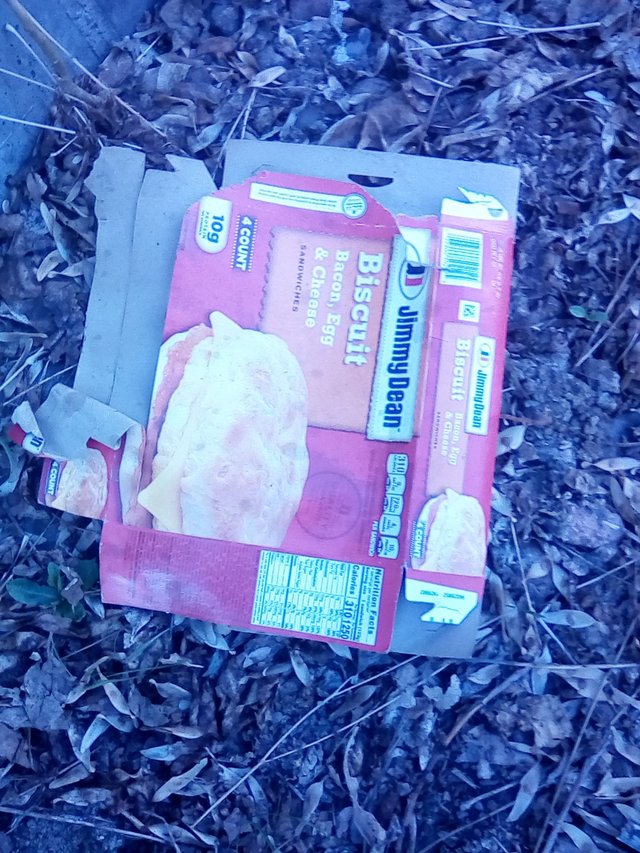 a breakfast sandwich box?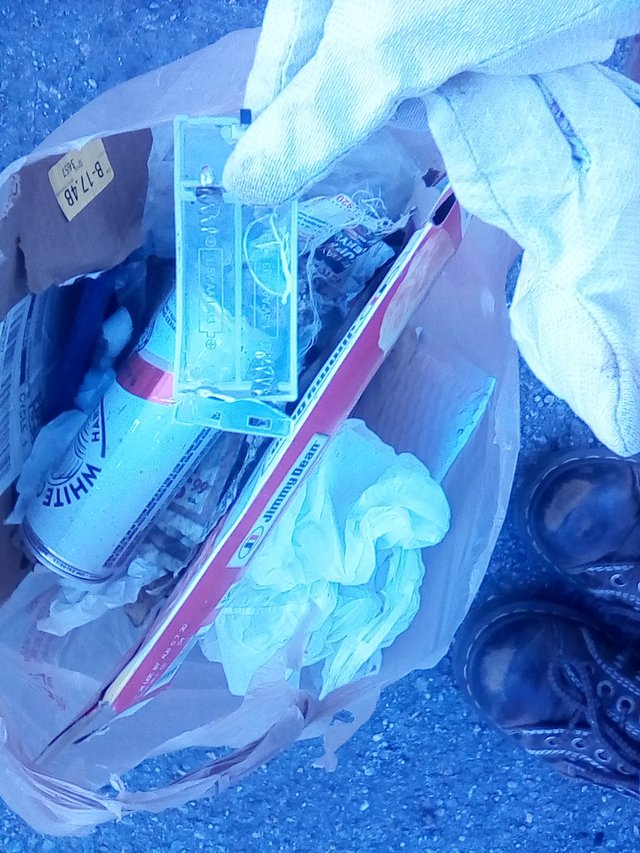 a battery compartment to who knows what?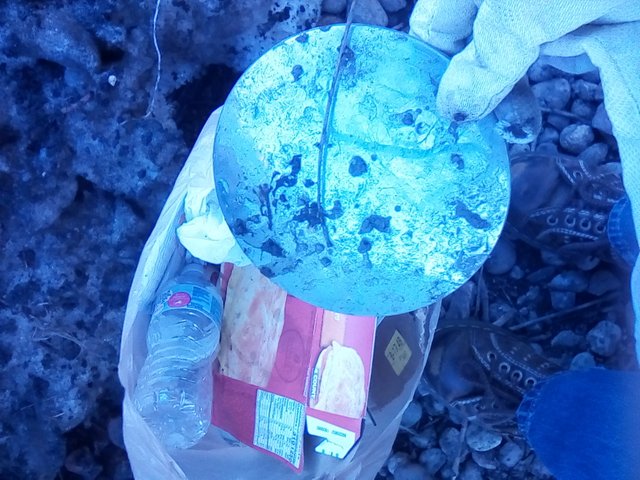 a mirror off who knows what?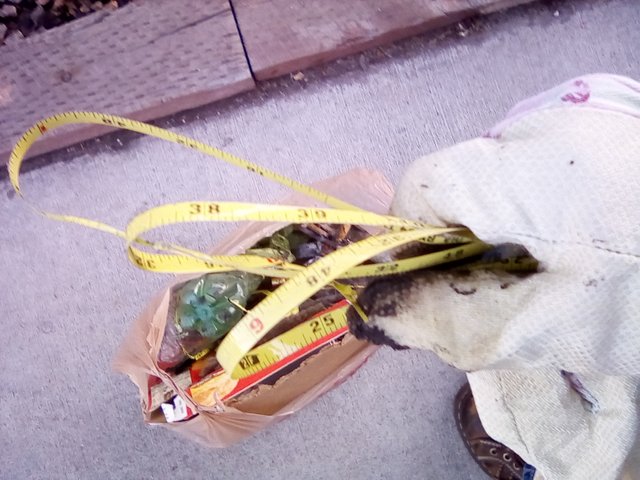 or this metal measuring tape that was in pieces all over the gutter?
You decide.
I found another cat toy in the same spot I found one about a month ago. There must be a kitty who brings their toys out on the balcony to play and they roll off. Poor kitty losing their toys!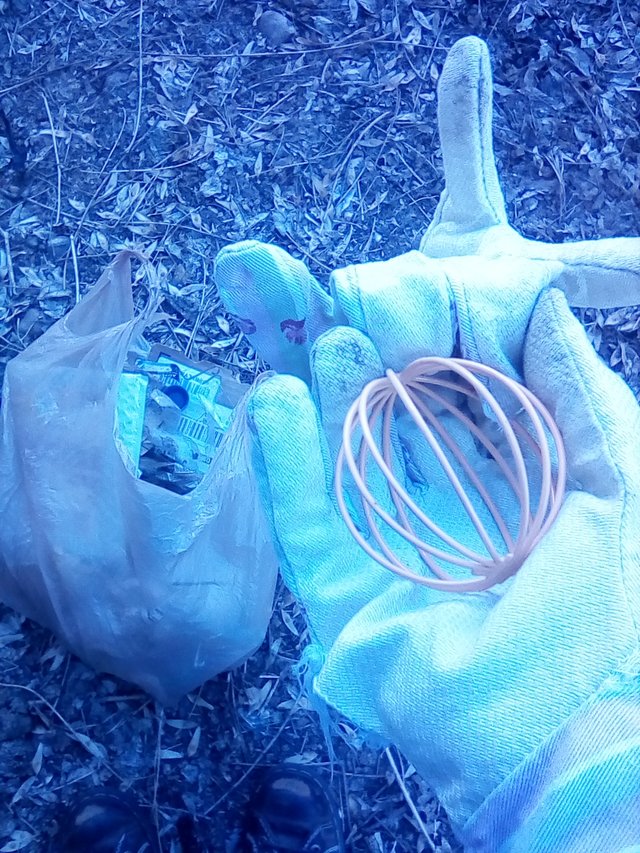 I collected this from an area I just cleaned about a month ago. I honestly thought I'd give a quick once over to that spot and then get a lot further today since I had cleaned it so recently. Apparently not...
I found a disturbing amount of items on the actual median (and the gutter around the median). Not just cigarette butts and fast food cups, but like, a plastic tub from protein powder. How does that get chucked out a car window and onto the median? Did it fall out of a dumpster somewhere and roll down the block and come to rest there? I always wonder when I find out of place things.
All done!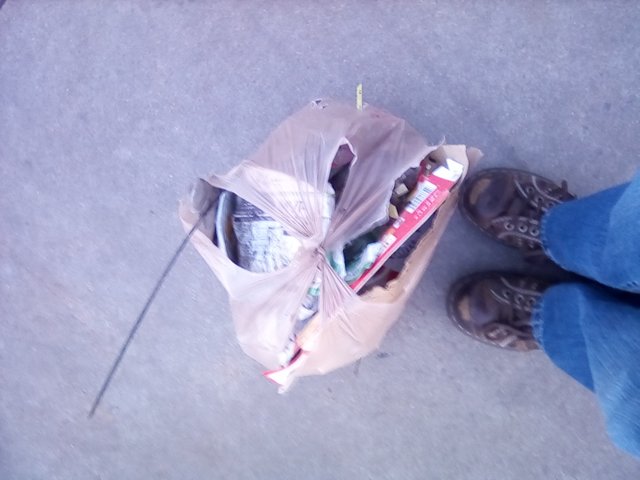 Into the trash chute!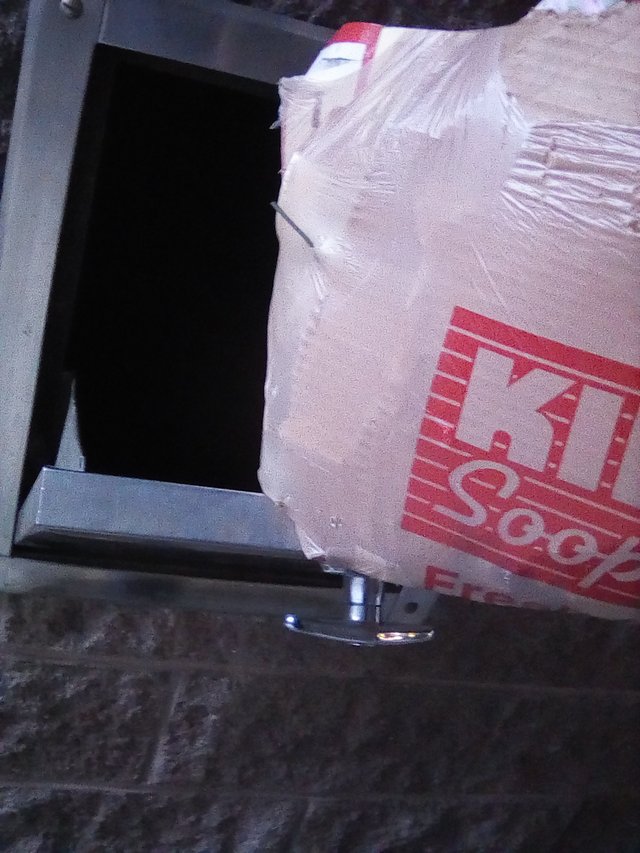 Bonus mini op from the other day!
When I posted from the library the other day, I said that I was trying to do a little opping. I ended up not finding a good place to chalk, but I did drop off a small hygiene pack in the restroom: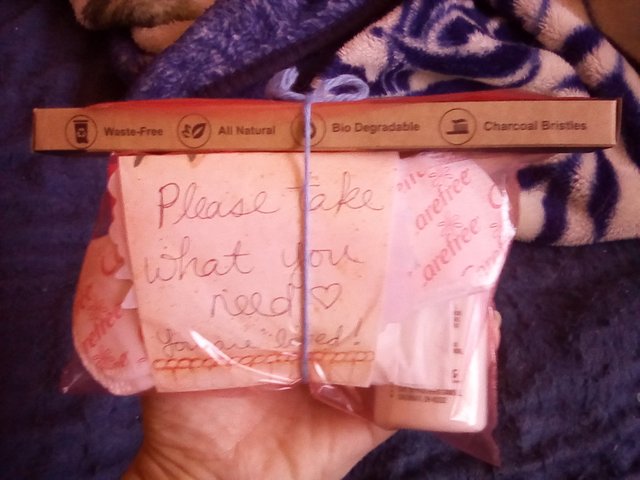 Instead of just menstruation supplies, I put those, plus a travel size body wash, a castille soap moist towelette, a toothbrush, and a toothbrush cover that covers the head so you can carry your toothbrush in a bag without the bristles getting dirty. The toothbrush didn't fit in the baggie so I tied it to the top with yarn, lol. I hope this finds someone who needs it! I would have put toothpaste too but I didn't have any to go in - I didn't go shopping for the purpose of making the kit, I just snagged some things out of my own supplies.
So there, this is a dual-op #ophumanangels post: litter walking and supplies solidarity. :)
Have a great day, all - and don't forget to VOTE FOR YOUR WITNESSES! I spent some time going over my votes last night now that I have wifi at home again (hooray!!!). For me, Steem is about community and helping each other and making the world a better place, opportunity and inspiration. We may not all agree on how to make the world better, but I think most of us agree that we want our community to prosper for all. Vote for who you think gives a shit about the community, is my recommendation. ;)
Be good and op on!