@cleanplanet - mein erster Walk / @cleanplanet - my first walk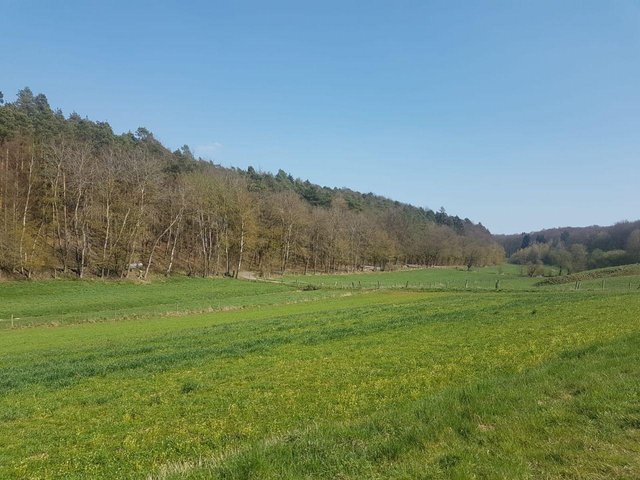 Hallo ihr Lieben,
durch @louis88 bin ich auf die Aktion @cleanplanet aufmerksam geworden und war heute selbst einmal los, um Müll zu sammeln. Begleitet wurde ich dabei von Naomi und gemeinsam sind wir durch Feld und Wiesen, Richtung Wald gelaufen. Dazu ein kleiner Beitrag mit Fotos von mir.
Hello my dears,
Through @ louis88 I became aware of the action @cleanplanet and was even once today to collect garbage. I was accompanied by Naomi and together we walked through fields and meadows, towards the forest. Here a small post with photos.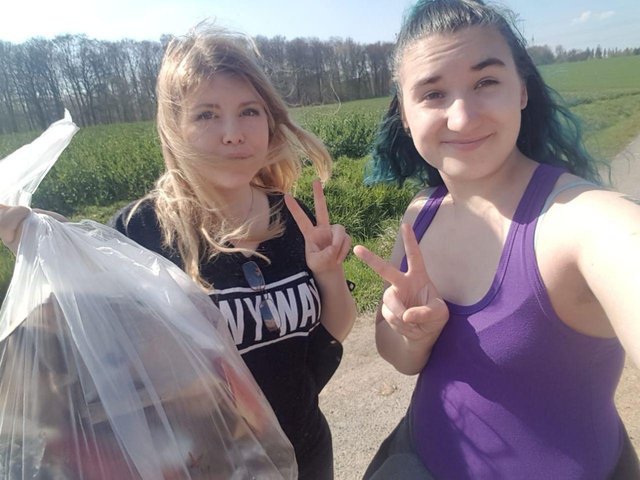 Leider machen sich viele Menschen nicht bewusst, welche Folgen es hat, seinen Müll in der freien Natur zu entsorgen.
Wie verschmutzt unsere Meere bereits mit Plastik sind, muss ich sicherlich niemandem mehr erzählen. Das wissen wir alle. Aber Plastik kann auch gefährlich werden für unsere Wildtiere. So können Vögel z.B. Plastikfolie als Nistmateial
verwenden und das wasserdichte Material staut dann das Regenwasser im Nest auf. Die Küken werden Nass, sterben an Unterkühlung oder ertrinken. Solche Plastikfolie haben wir ganz viel gefunden auf unserer heutigen Tour:
Unfortunately, many people are unaware of the consequences of disposing of their waste in the wild.
I'm sure I do not have to tell anyone how polluted our seas are with plastic. We all know that. But plastic can also be dangerous for our wild animals. Thus, birds can e.g. Plastic foil as nesting material
use and the waterproof material will then accumulate the rainwater in the nest. The chicks become wet, die of hypothermia or drown. We found a lot of plastic foil on our tour today: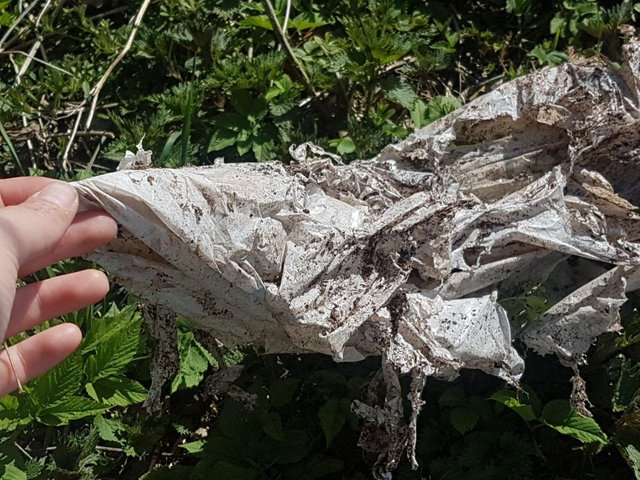 Genauso wie zerbrochene Glasflaschen nicht nur für die Wildtiere, wie Rehe oder Hasen, gefährlich werden können. Auch Hunde können sich daran die Pfoten aufschneiden. Diese Glasflasche haben wir in einem Wassergraben gefunden, aus dem sicherlich viele Tiere trinken, wenn er voll ist:
Just as broken glass bottles can not only be dangerous to wild animals such as deer or rabbits. Even dogs can cut their paws on it. We found this glass bottle in a moat that many animals drink when it is full: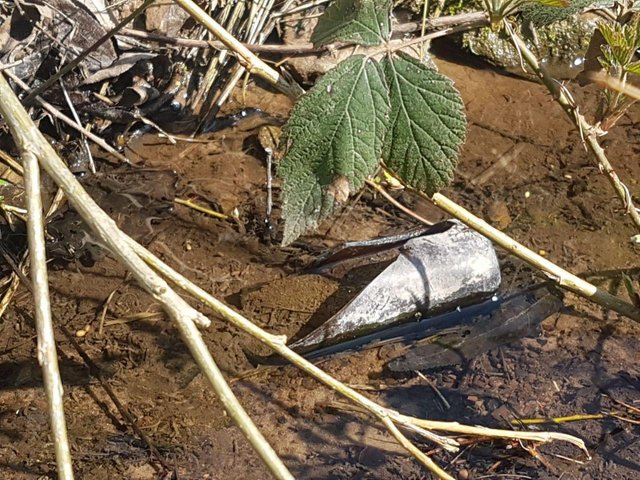 Und noch mehr Müll:
and more garbage: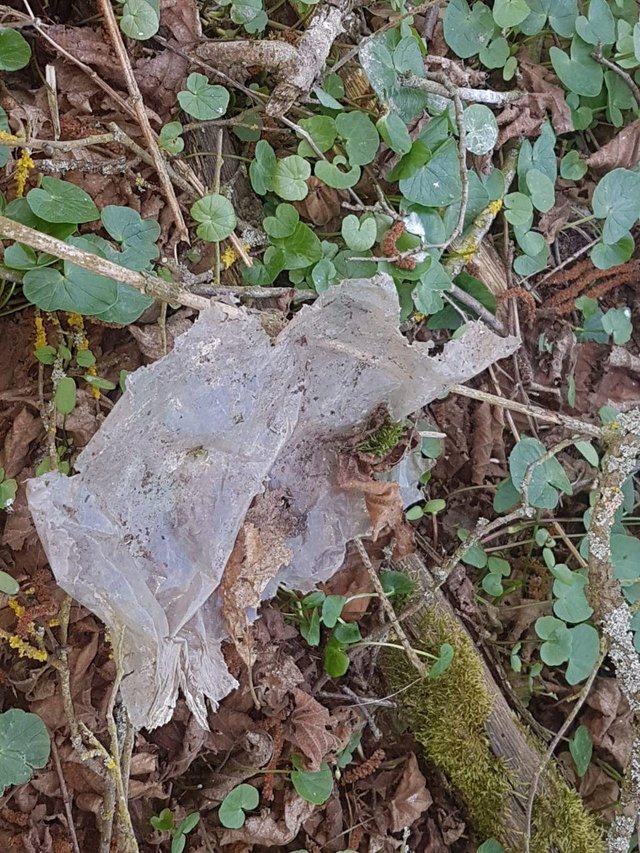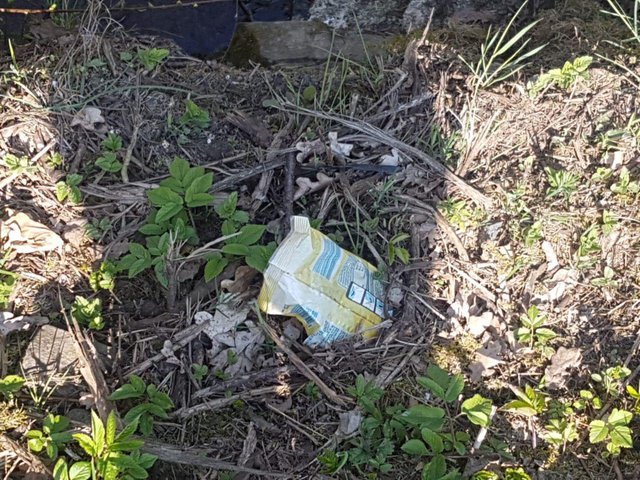 Am Ende hatten wir einen ganzen Sack voller Abfall gesammelt und waren etwas geschockt, wieviel wir auf solch einer kleinen Strecke bereits gefunden haben. Unser Beitrag, die Welt etwas sauberer zu machen ist nur minimal. Wenn jedoch immer mehr Menschen mitmachen, wird dieser größer und größer.
In the end, we had collected a whole sack full of trash and were a little shocked, how much we have already found on such a small stretch. Our contribution to making the world a little cleaner is minimal. But as more and more people join in, it becomes bigger and bigger.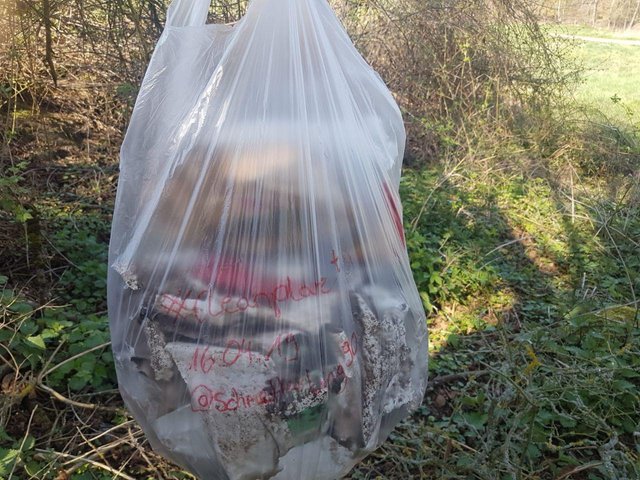 Ich hoffe ich kann den ein oder anderen mit der Aktion anstecken, sowie ich angesteckt wurde. ;)
I hope I can infect one or the other with the action, as well as I was infected. ;)
Alles Liebe, Eure Lea
All the best, your Lea