Hurricane Dorian Destruction
Hurricane Dorian, now a Category 2 storm, finally began to slowly inch away from the Bahamas on Tuesday, after pummeling the islands with unrelenting rain and winds as the United States waited to see what destructive path it would take. The storm, which hit the Northern Bahamas as one of the strongest on record in the Atlantic, remained stationary just north of Grand Bahama Island, delivering powerful winds and ceaseless downpours that have flooded neighborhoods, destroyed homes and killed at least five people.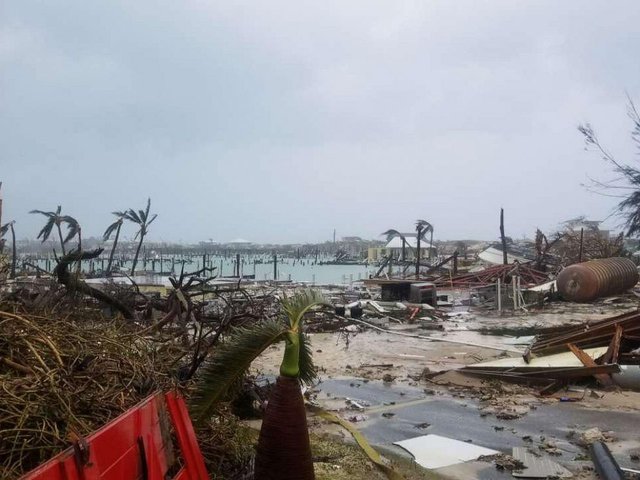 More info in the article
https://www.nytimes.com/2019/09/03/us/hurricane-dorian-updates.html
My thoughts on this news
The Bahamas has gotten absolutely wrecked by hurricane Dorian. It has sat in place for about 24 hours as 100+ mph winds destroyed everything in it's path. The time and money it will take to rebuild these communities will be very costly and the question eventually becomes is it worth it? You know another Dorian will eventually hit, the question is will it be next week or a year from now. When will humans reach a breaking point and start abandoning their coastal homes?
Dorian is the strongest storm in Atlantic's history and this is just a foreshadowing of what global warming will bring from now on, as the ocean waters get warmer. What creates the energy for these hurricanes is warm water, as long as there is plenty of warm ocean water it will continue feeding a hurricane. The storm has finally started moving north and luckily for Florida it looks like it is staying far enough away from the Florida coast to not do as much damage as in the Bahamas. For now it seems that North and South Carolina are going to get hit later in the week. Imagine being stuck in a storm like this for 24 hours...