Bouldering in Hawaii
I just ran across this picture of me bouldering in Hawaii.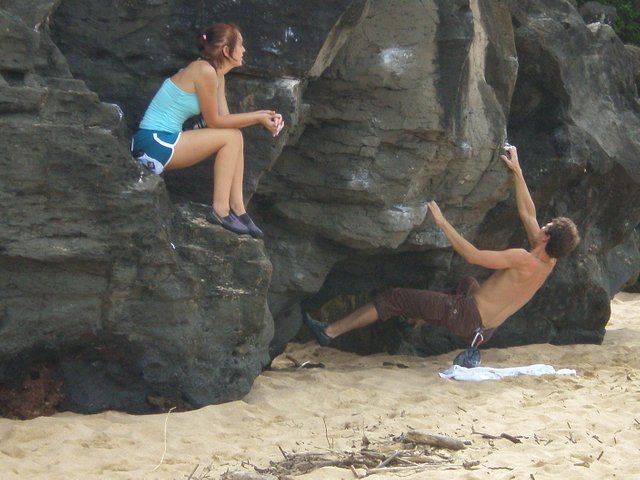 This is at Waimea Bay. Climbing in Hawaii is actually a really awesome experience and I have been several times. No, Hawaii is not a climbing mecca. However, it is full of stuff in the V2 to V9 range, and as you might guess, a lot of it is on the beach. The volcanic rock is very textured, sometimes sharp but overall has a great feel. I really cannot think of anywhere I have liked climbing better.
The climbing community there, although small, is very welcoming. There is a small climbing shop on Oahu which is basically in someone's house. The owner was very nice and helpful (although the owners pet pig bit me in the ankle).
Anyway, if you happen to want a tropical getaway but also want to climb (especially if you like bouldering on the beach in 75 to 80 degree weather with a nice breeze and sunshine and then going surfing afterward), I highly recommend Hawaii.