Climbing Wall: My training wall in my basement: SUGGESTIONS?
So here is my training wall in my basement. It is 12 x 12 feet. With only 8 foot ceilings in the basement, you can see that it is fairly steep. It is a fun wall, and I do like overhung problems. However, it only offers so much utility. Sometimes it gets old having to start on this wall for training or just setting problems. I have a lot of holds I bought as seconds from various manufacturers, but it is still disappointing sometimes.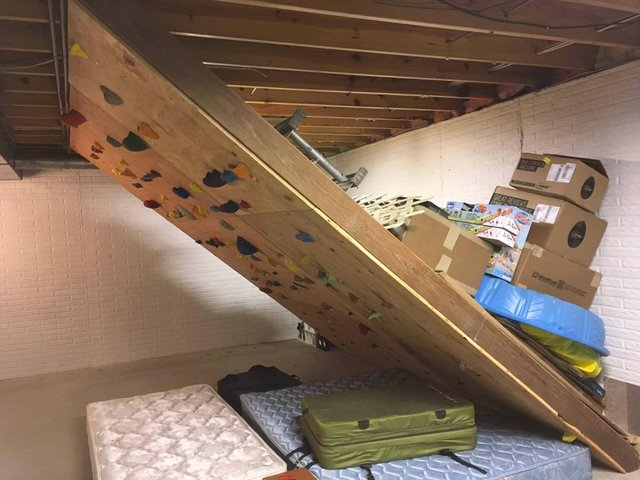 If anyone has any suggestions for increasing the utility of the wall such as:
-creative ways to set
-training routines that are fun on overhangs
-any other ideas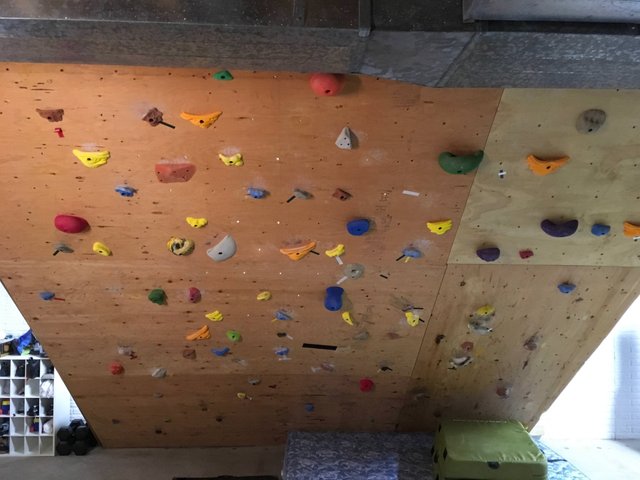 Let me know in the comments. I would really appreciate any ideas because every year this wall gets utilized less and less. I currently climb in the V5 range but would like to get back up a little higher again.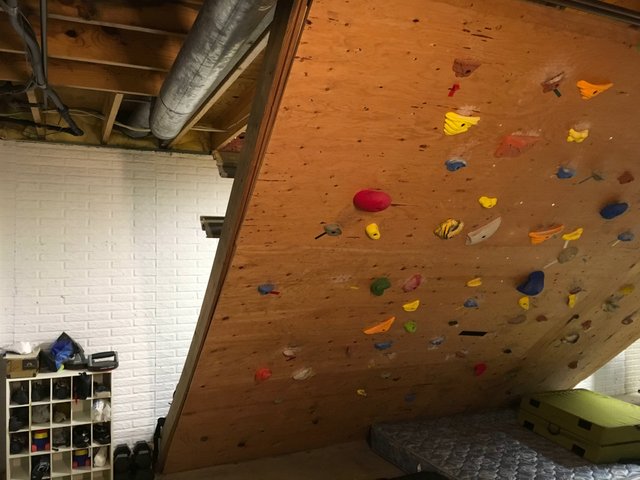 Thanks everyone!