THE DIARY GAME : August 2nd, 2020 : Celebrating a birthday
Hello everyone! This is my second diary entry! I am sorry that it is a little late. . .
Yesterday I woke up at 6:30am, and had only gotten two hours of sleep due to a dumb decision to drink soda before bed. I had meant to wake up an hour earlier, but I could not bring myself to get out of bed when it was time, so I set another alarm for 6:30am. Luckily, the service's music was pretty easy, and I managed to learn it quick. I arrived at the church around 7:15am, but no one else was there yet, so I sat in my car and practiced German on DuoLingo. The others arrived around 7:45am. I hope that I get a key to the church soon enough because I had hoped someone would be there to let me in. The service did not start until 8:45am this week, so I had some time to practice on the piano, and run through the hymns with the singers. Before the service, I took a selfie: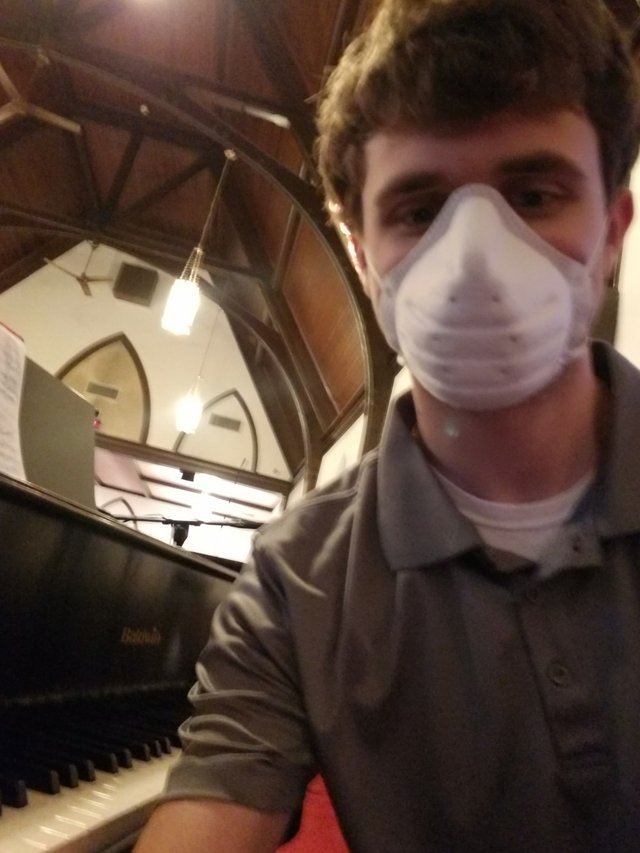 For this week's service, I played my second church composition from this year called God of Faith for my prelude. If you would like to read more about when I wrote that, here is the article I wrote about it in February. That article reminded me about how quickly I was working back in Winter. I miss that manic phase, and hope that I am able to work like that again. Anyway, here is yesterday's performance:
After the service, I went home. On the way out, I got a pretty picture of the church's flowers: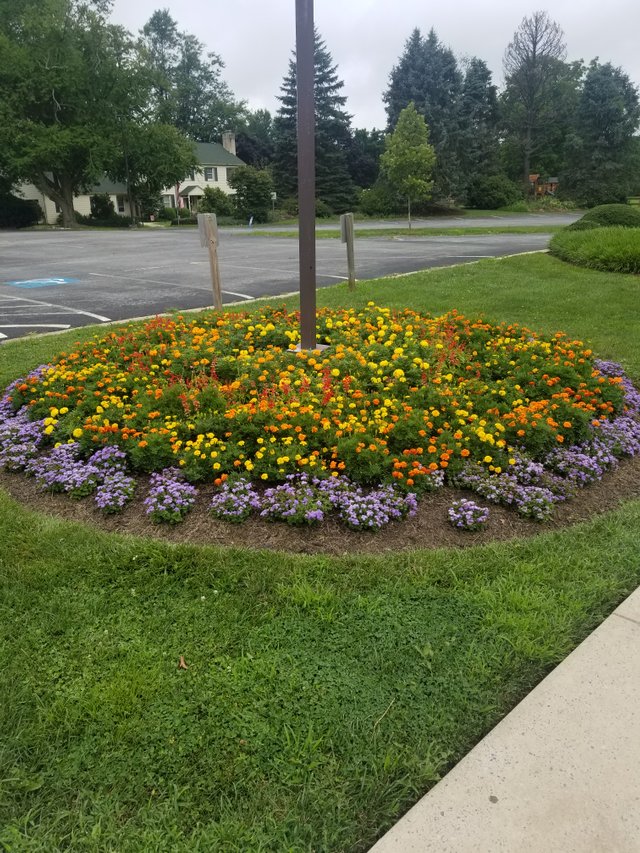 I did not take a nap at home. Instead, I practiced German and watched some YouTube videos. At noon, Emma and I played minecraft together until about 1:30pm. When we finished doing that, I wrote out the entry for Saturday.
At 3pm, my parents and I drove to my grandfather's house to pick him up and have dinner with him outside. We celebrated his birthday with steak, and lactose free cake. We did take pictures, but none of them really turned out well. We then went back to his house and gave him the gifts we got him, and he gave me a tablet that he didn't want because it is too small for him to read.
When I got home, I emailed Emma about my day, and went to bed at 9pm. I was really tired because of the lack of sleep the night before. Before going to bed, I did discover this New York Times article about the possibility of aliens (my father showed it to me). Thanks for reading this!