美食團1 素食自助餐-無肉食 Food Tour1 Vegetarian Restaurant- Ahimsa buffet
Today, I would like to introduce a restaurant, Ahimsa buffet. This is its third restaurant in Mongkok.
今次介紹的是一間位於旺角的素食餐廳-無肉食,這是他新開的第3間分店。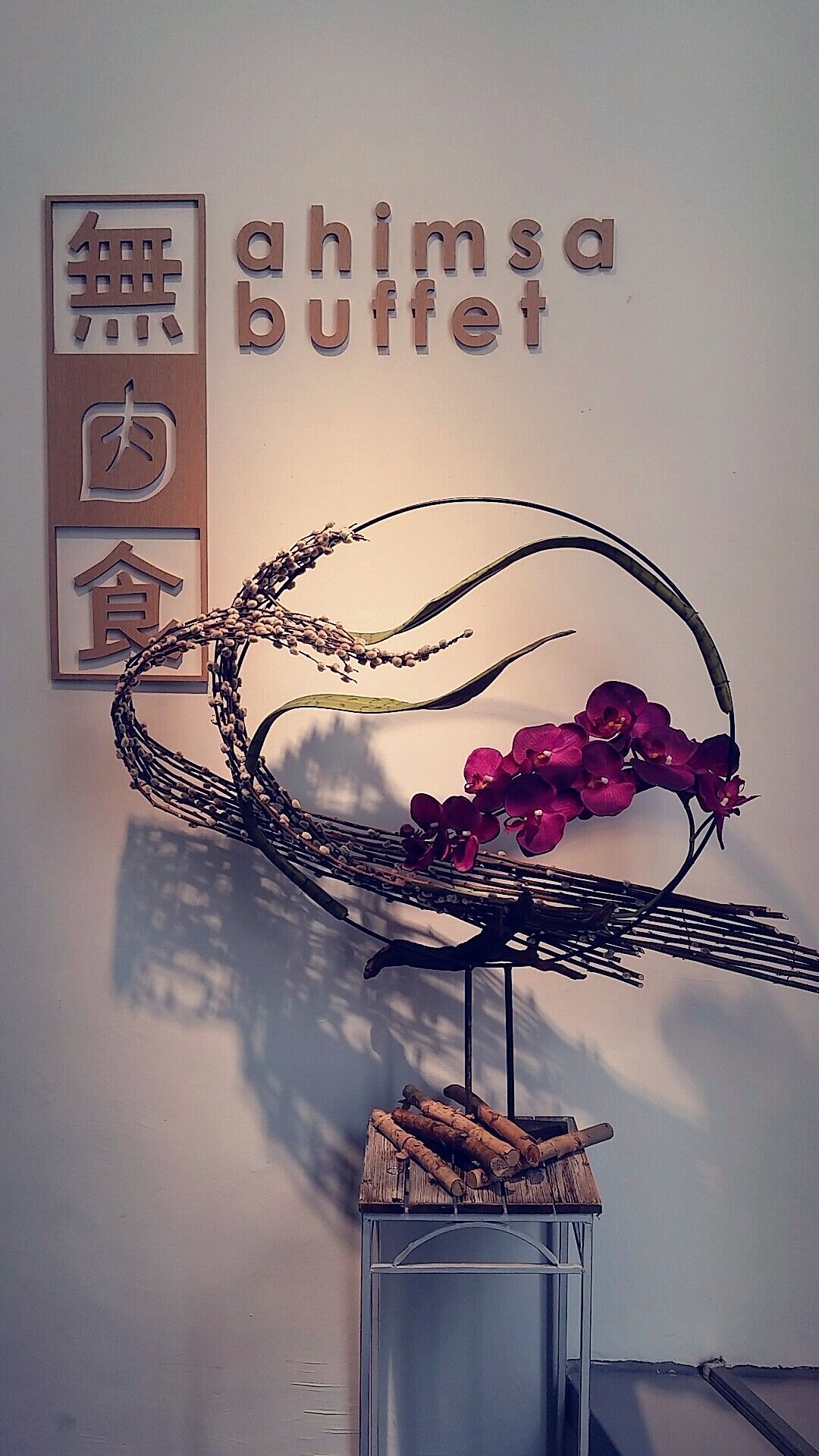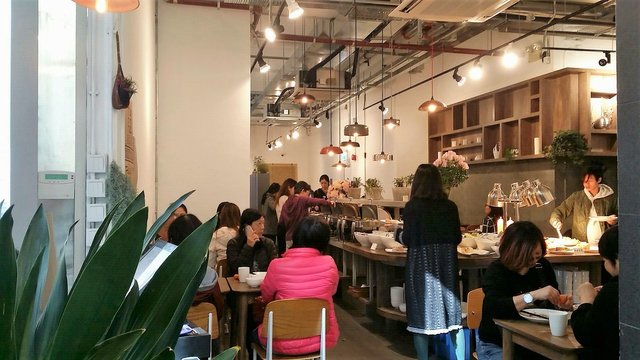 I arrived at 12:30 on Wednesday but it was full. So, we had to wait for the next round.
The restaurant offers buffet for lunch and dinner, providing more than twelve dishes. The lunch buffet is only $68 per person and you can eat for 75 minutes.
當日星期三十二點三十分到達等位,但已經滿座,所以我們要預約一點十五分的一場。
餐廳是以$68蚊任食75 分鐘的自助餐形式營運,有約廿款餸菜供應。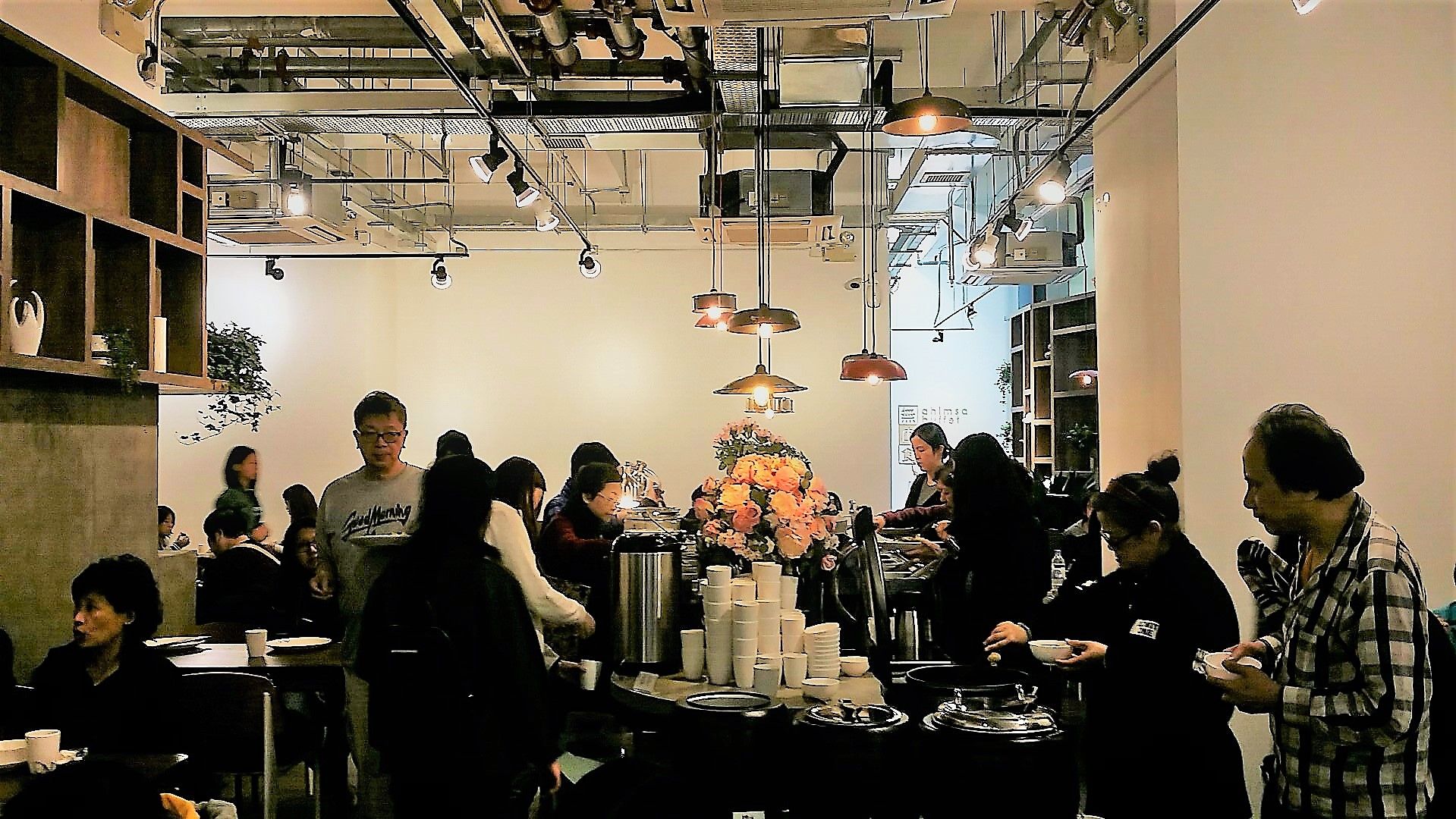 The price is favourable, so many people, including nun come to eat.
Apart from the main dishes, it also provides deep frying foods, salad.
菜式選擇多,而且價錢十分親民,吸引了不同的人前來光顧。當日所見,有大人,小孩,老人家和尼姑光顧用餐。
除了主菜,還有多款炸物、沙律和前菜。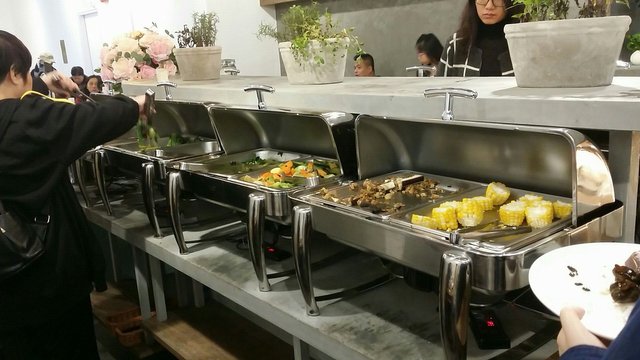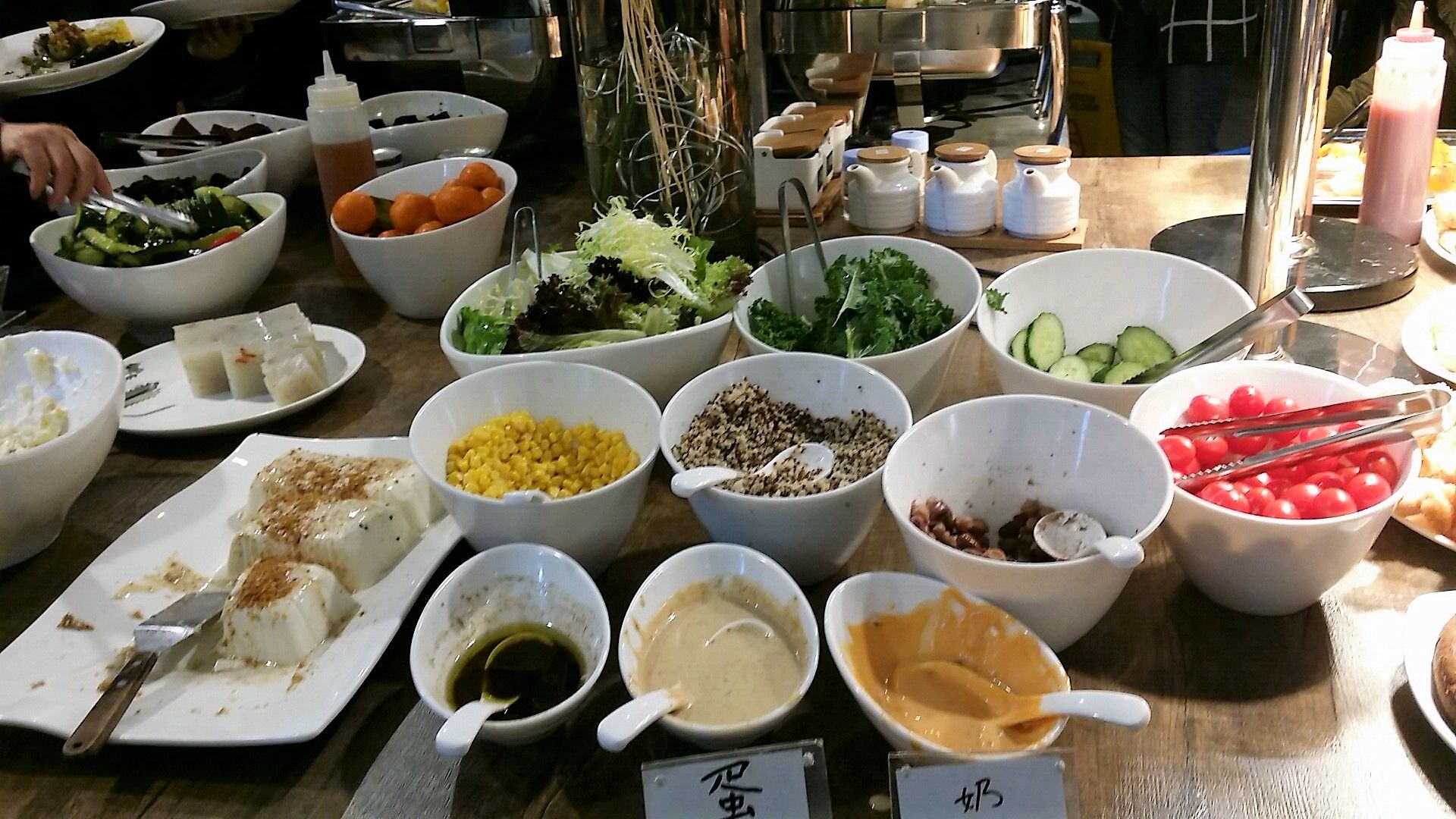 Deep frying foods were crispy!
炸物都是脆的!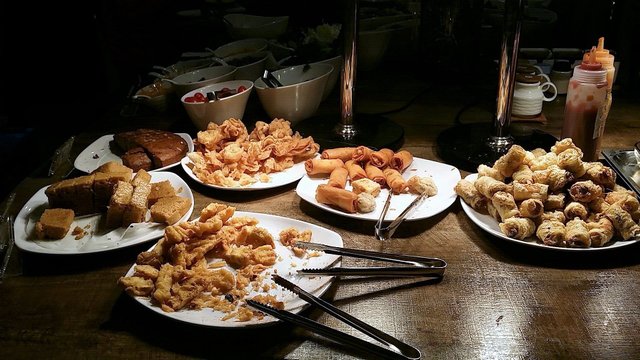 Watercress soup was really good! It tasted like stewed with meat!
西洋菜湯有驚喜! 雖然是素湯,無用肉去熬製,但有肉的甜味,我忍不住連飲了幾碗。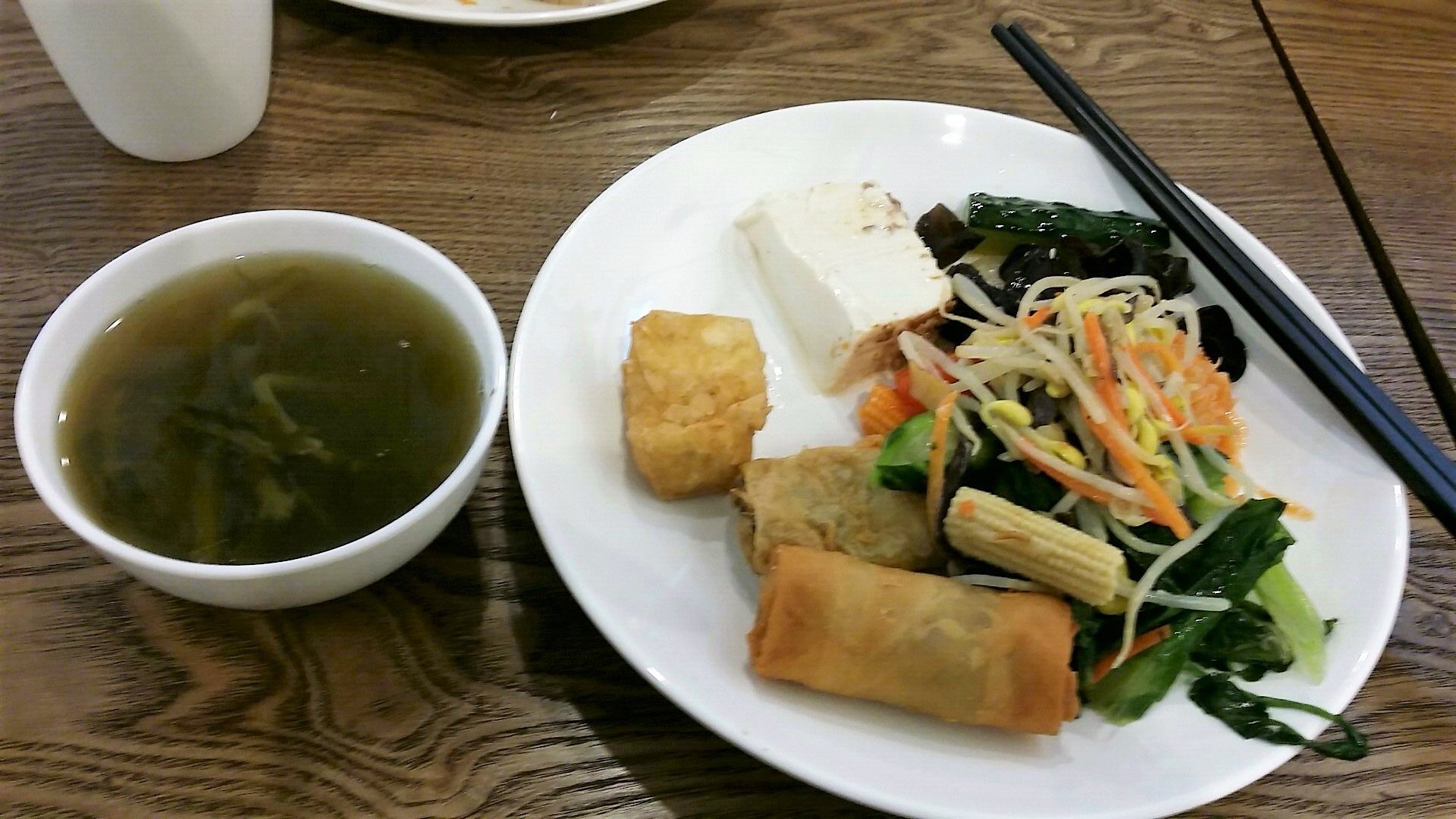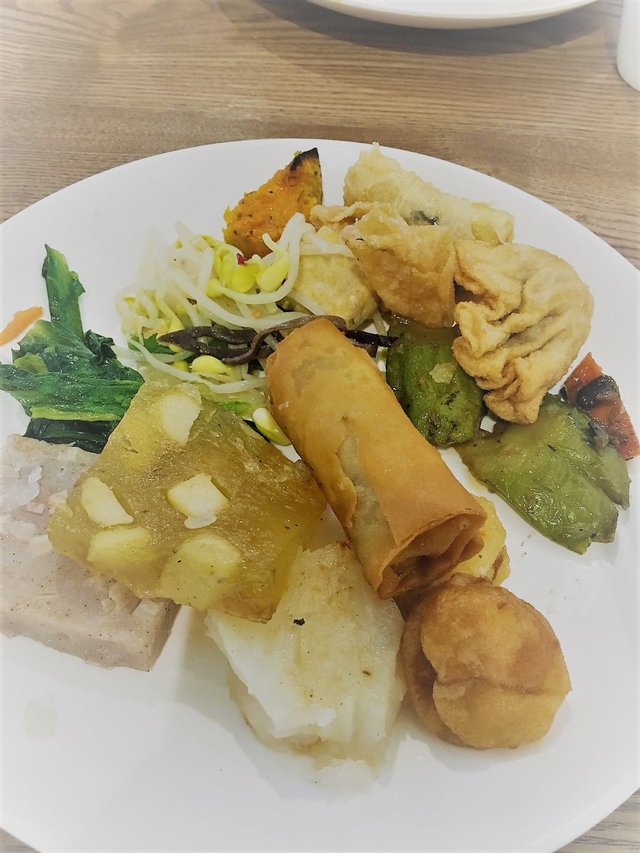 Don't forget to put your plate to the particular place after finish your meal.
用饍後離開前,要自行收拾碗碟。
Overall, the food tastes much the same of home-made dishes. The most important is that the price is cheap! It is a good choice for people who want to eat outside or vegetarian dishes.
總括而言,食物質素不俗,性價比高,有點像住家菜,但可以吃到那麼多款食品,是出街食飯或食素的好選擇。
---
The reason of operating this restaurant is to let more people know that vegetarian dishes can be plentiful. It runs as buffet form in order to remind customers to treasure food.
They distribute the remaining food to the street sleepers with the help of volunteers every night.
Next time, try it if you are visiting and shopping in Mongkok.
據說老闆開辦這間餐廳的原因是希望更多人知道素食可以有好多選擇。
而以自助餐形式營運的目的是讓客人學會惜食。
餐廳每晚將剩下飯餸,和義工一起派到附近露宿者的手中。
有時間到旺角的話,值得一試! 支持小店
!steemitworldmap 22.319444 lat 114.1697021 long d3scr