Bun seller in China
You have to admit it, Chinese tausa bun is mouth-watering goodness with a bit of heaven. Who ever invented it is probably on the same league as Ambrosia. 🤤😍
But anyways, in this little shop right opposite my school (Tian Chang Public High School), sandwiched between a saloon and a humble restaurant stood a traditional bun shop. It's a family affair to run this shop.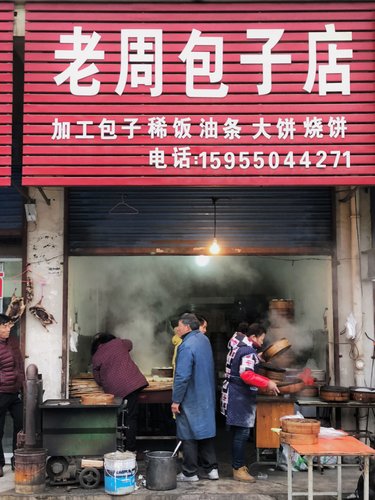 Mothers, grandmother, father, brothers and daughters like busy bees kneading, rolling, mixing and filling fresh made buns. Covered all over them are flours and the fresh smell of meat buns with a hint of coal.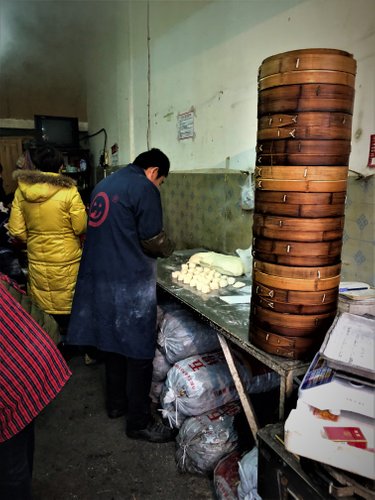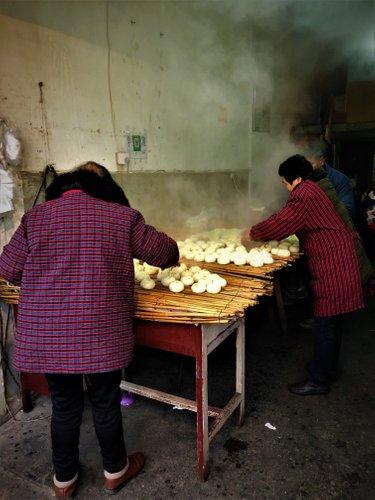 They normally start the day early in the morning, getting fresh ingredients like meat, eggs and vegetable from the nearby market. Once they got home, its business as usual. The men would start with dough, pouring flour in a large pot, mix in water, salt, sugar, sesame oil and dry yeast. While the women were busy preparing the different fillings for the buns. The family makes about 1000 to 2000 buns every day, depending on the ingredients inside, a bun cost about 1CNY to 3CNY.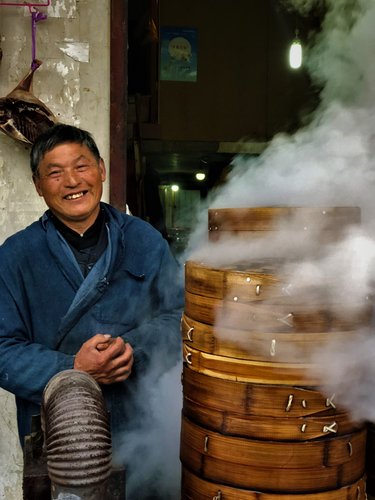 Customers come and go, and they'd always be welcomed with warm smiles and those who frequent this shop normally buys them in bulks. The reason being is because Chinese families like to stay in a large compound with each other and they like to snack and just enjoy each other's company in the evening. Another reason is that some of these regulars are from the villages, and they normally head back home during the weekend so they either purchase a bulk of buns as food supplies for their family or they resell them in the rural area.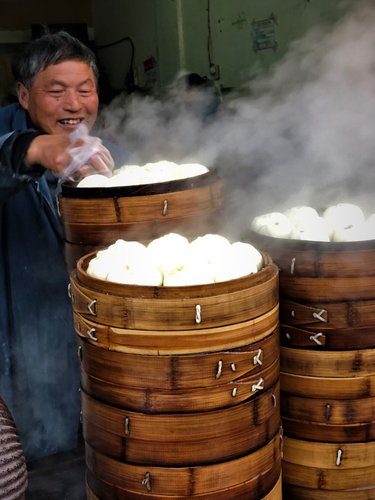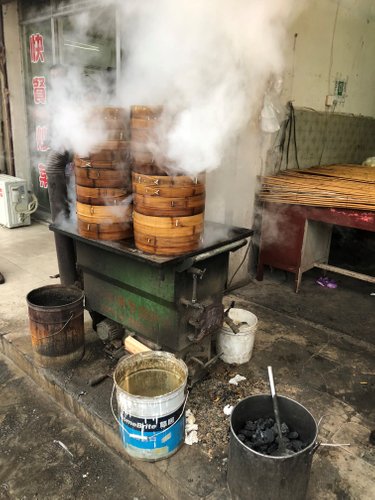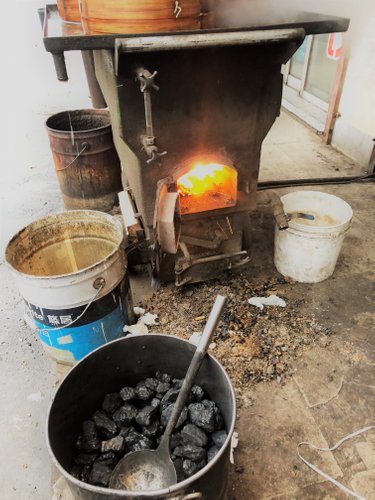 The make shift stove that still use coal
I had the privilege to sample some of the fresh made buns, and I legit had a mouthgasm. It was that good, that I gobbled it down before I feed some to my camera. So apologies that there aren't any pictures of the buns, but look at the bright side at least you won't be licking the screen.
Obviously, there's a mountain of good food in China and I had the fun bit of experiencing them daily. If you peeps love this post. Let me know down the comment section, tell me what you think or what you'd like to know about China.
And thanks for showing much love on this post 💖 For more updates, make sure to follow me or my Instagram: ⚡ thunderabs ⚡
Fyi: All them pictures are original from yours truly 📸