Metaphysical Coach - Helping you to bring clarity, perspective and change into your world.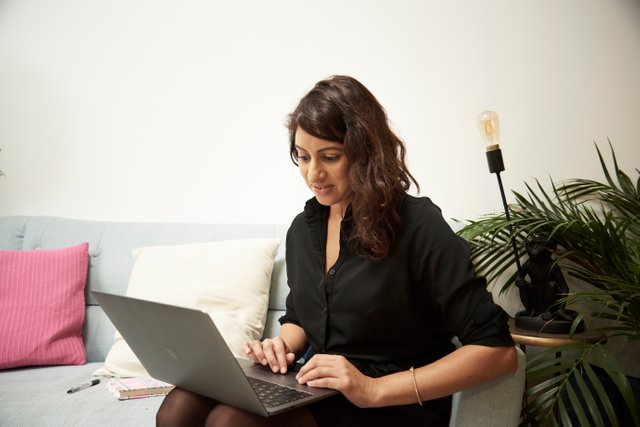 Parwinder has been working with clients to break through their obstacles and reach their potential for nearly seven years. She has worked with a variety of clients from Female Founders to Managing Directors, individuals to teams.
Parwinder's approach to her work is holistic; she has a range of tools under her belt that help clients get results. But her work is more than getting results; it is about making fundamental changes embedded into our unconscious. We no longer can survive using past methods, sticking plasters over deep-rooted issues, and keep our systemic ways. We are now throwing the old rule book out of the window and trying something different, it is about working on a different level.
A qualified Neuro-Linguistic Master Practitioner and Reiki Practitioner, Parwinder has a holistic approach to training and coaching. She works on the physical body, mind and spirit. Parwinder's style is direct yet supportive, allowing her to get to the root cause of obstacles.
A Certified Practitioner of the Herrmann Brain Dominance Instrument (HBDI) Parwinder applies the Whole Brain® Thinking model to deliver workshops for teams and individuals. Parwinder works with clients to improve performance and build effective teams.
Each session is bespoke for each client. No client is the same, and we are all at different stages, she works at your pace with a gentle nudge here and there to get to you where you need to be.
Parwinder is a warm, passionate and unorthodox individual who has triumphed in a range of roles. She loves what she does and always bring heart and compassion to her job, her clients end becoming like family. She has currently co-founded a website design agency working with organisations to increase performance and create sustainable businesses.
In her spare time, as well as travelling Parwinder is a School Governor for a Primary School and a mentor for women entrepreneurs in developing countries. Both of these roles have enabled her to give back to the broader community and learn new perspectives and complexities of education and understand the barriers women face in setting up business overseas.
Check out my website:
website: www.parwinderdale.com
Instagram @parwinderdale
Podcast: https://podcasts.apple.com/gb/podcast/conscious-conversations-with-parwinder/id1547253932