ANN- OPEN MARKET --- https://opnmarket.com
Before starting this post i would like to thanks bunch of people who had helped us to understand a lot of things @hightouch
There are bugs , design is still being worked on and we want your feedback
---
Openmarket is decentralised market place for steem. It has been long awaited and we are releasing early alpha version of it today. Openmarket is first of it's kind where users can place items for sale and buy items placed by others in totally decentralized way , Think it as ebay operating on steem.
What works ?
Listing Items
Buying Items
Premium packages
What dont works ?
Probably nothing , wverything works as expected to make opnmarket.com to operate as ecommerce
How does open market works ?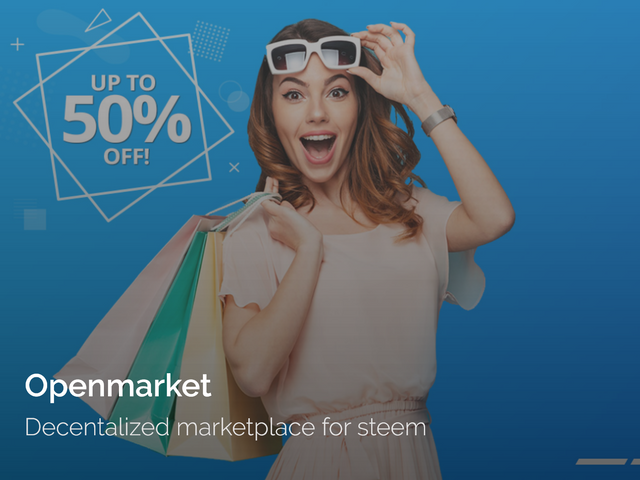 Buy with steem
You can login on openmaket by going to https://opnmarket.com You can easily create an account using your steem username and posting key. To buy a product, you can search any product and add it to cart. When you are done shopping you must checkout your cart and fill your home address.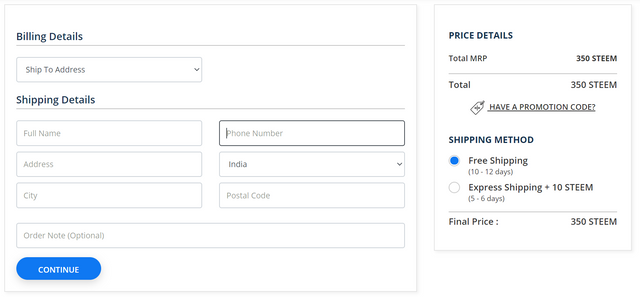 After filling your address carefully, you can procceed to checkout. You can pay steem manually or with steemlogin. Then your product is on the way.
Be a vendor
Openmarket makes it easy to sell something easily with steem. To be a vender, hover over My account and you will see Vendors panel in the dropdown. Click there and you will be presented with vendors dashboard. In side navbar click on products and then add new product. Fill in all neccessay fields and submit your items.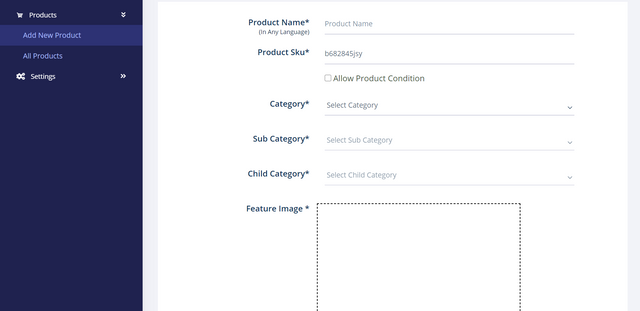 Properties of Open markets :
Every listing process triggers two operations in the steem blockchain .
Also Posts the Item as a post in the chain .
Also broadcast a custom payload on the blockchain to make the action irrerversible ,
Example of post looks like can be seen in the below link - https://steemit.com/openmarket/@steembestseller/fifa-20-whh6543kk7
The custom payload we broadcast has specific data formatted to identify the transaction has occured on the opnmarket .

---

This data will help anyone to extract transactions that has happened in openmarket while streaming the blockchain , we can extract TPS happening in the chain through openmarket streaming the chain looking for the ID only .
Buyers shipping address are given to the seller inside our system only and is deleted once the item is marked as recieved by buyer .
All buyers currently pay the price to @steem-keeper and sellers will get paid once buyer confirms the delivery (we are working to change this )
Any one has right to list upto 2 active listings without any fee, but to have a custom shop page and unlimited listing capabilities , there is a premium package fee of 100 STEEM per month.
All reviews posted to the listing will be posted as comments to the parent post in steem.
Currently listing are directly setup in steem but we tend to fix this is next release probably next week to allow sellers to list items in USD while buyer sees steem as per the market conversion rate.
Phase 2 will also have a feature of listing request where a buyer can list his/her entire whishlist and any one capable to fulfil that order can grab it in first come first serve basis.
On every order buyer and seller can talk to each other in a secured conversation window which our moderator can view and in case of any disputes , thus can be solved easily .
There are still a lot of improvements to be done here which we are constantly working on , there are three phases of open market and this is just phase 1 . Phase 2 will have more exicting news ,

STEEM HAS A LOT OF POSIBILITIES, LETS HARNESH ALL THOSE TOGETHER
For further information , please join our discord server where we can discuss a lot of things https://discord.gg/psHEdsK
Dont forget to vote @steem-supporter for witness