Follow our curation trail
We are working for steem ecosystem since few months and we are now number 4th ranked witness. We will always be working on benefit of steem ecosystem and for this we need your help. Our team curate some excpetional contents on steem. If you want to be part of the curation and help steem grow in this hard times, you can follow our curation trial.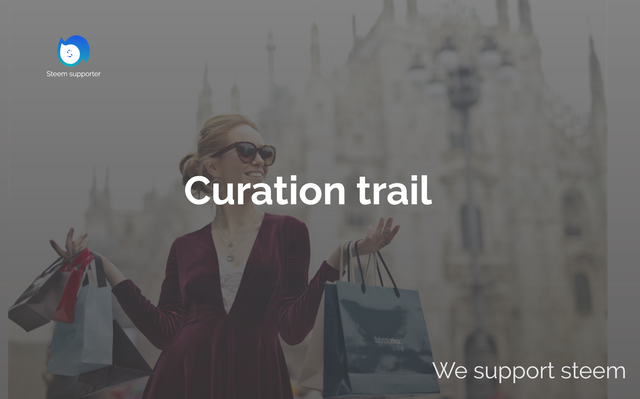 If you follow our curation trail you will automatically vote where we vote. We only vote exceptional contents which helps steem grow, so you will be directly helping growth of steem and you will be earning curation reward while helping steem grow. You can join our curation trail with steemauto, which is a tool made by @steem-supporter.
How to join our curation trail?
Go to SteemAuto
Sign up with your posting key and verify with your active key
Then go to 'Curation trail' in left navigation bar.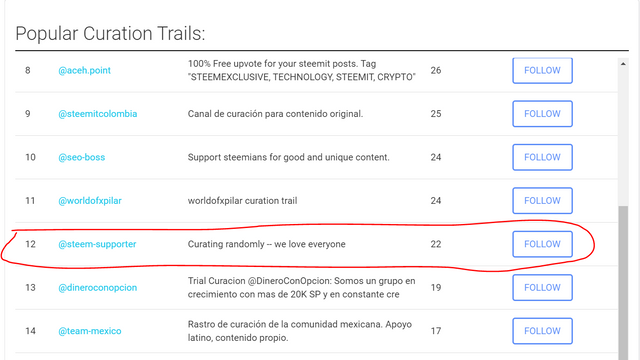 You will see @steem-supporter in your curation trial list.

If you want to contribute more, you can change vote percentage to 100%. Click on settings icon and change voting weight from 50% to 100%.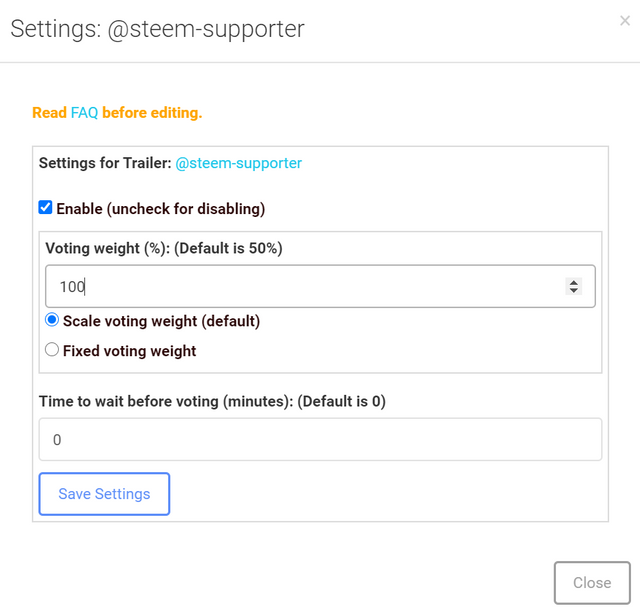 Right now we curate mostly on tag #codeonsteem. We vote programmers who are teaching programming and development on steem blockchain because we believe the more people are building on steem, the more will be competition and it will boost overall growth of the network. If you are programmer and writing something related to building apps on steem, you can use #codeonsteem tag.
If you like what we are doing please support our witness!