Updates on Open Market
Its a very good start to get INC's support and a lot of people tweeting about us . But with ecommerce a lot of hassels comes up , to eliminate this our first buisness model was to keep the account @steem-keeper as in the middle of every transaction and later use the steem default escrow mechanism to escrow the payment . But we are been thinking of different mechanism to fight, scams and disputes . One of our team members proposed a better mechanism of staking. All transactions on https://opnmarket.com shall be p2p but to eliminate scams we woud like to propose the below solution . Do let us know in comments if this is right or not .
Steem Staking with @steem-supporter : Vendors are required to send 5K steem to @steem-supporter and if there is any disputes or scams , the buyer can be refunded with this stake and vendors can always close the shop and get a refund of staking as soon as all the pending orders are cleared.

Reputation system : Vendors crossing the suspicious limits and have better reputation in the shop shall be refunded the stake and still the payment will be p2p and no staking is required .

Steem power : vendors having large SP dont need any staking as they have invested in steem and its unlikely to scam other peoples.
Please let us know your thoughts :
We also have some exicting feature coming in the name of steem side chain where all our products will be integrated with one single token
https://opnmarket.com is still in early alpha , bugs are expected , we love your feedback ,
Phase 2 and 3 will be finished soon as we can go online with full working production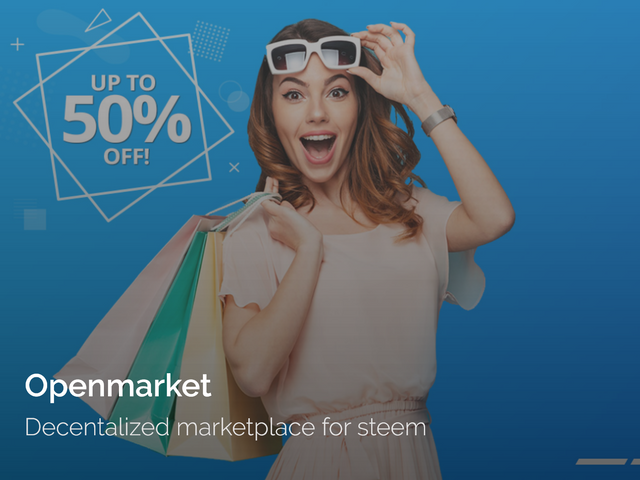 ---

STEEM HAS A LOT OF POSIBILITIES, LETS HARNESH ALL THOSE TOGETHER
For further information , please join our discord server where we can discuss a lot of things https://discord.gg/psHEdsK
Dont forget to vote @steem-supporter for witness
shoutout to @steemitblog @steemcurator01 to put your thought on this